I wrote this quick post to talk about how quick and easy it is to upgrade your VMware vCenter Server Appliance to vSphere 6.7 U3. It took longer for me to write and format this post than it did for my actual VCSA upgrade!
How to Upgrade the VCSA to 6.7 U3
First things first, the VCSA upgrade to 6.7 U3 is done through the VAMI, or the vCenter Server Appliance Management Interface.
It can be accessed by heading on over to:
https://your-vcsa-fqdn:5480
Then login, and head to update on the left navigation pane: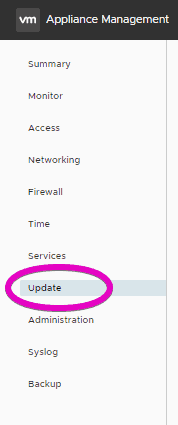 Before You Upgrade VCSA
Make sure to check out the VMware Interoperability Matrix Upgrade Path to see if your to and from versions are supported. It is also a good idea to read the release notes, especially the Upgrade Notes section.
You will see the following statement to be aware of:
Upgrade from vCenter Server 6.7 Update 1a to 6.7 Update 3 is not supported.
In this case, you will have to first upgrade to an intermediate version before your vSphere 6.7 U3 upgrade. This isn't a big deal at all since the upgrade is so quick and easy.
The next step is to backup your VCSA. If you haven't you will be reminded to during the upgrade process. Then you are ready to get started.
Selecting Your Update Version
After you click update, be sure to click Check Updates in the upper right.

Then, you will see the list of available updates. The only downside to this (besides my horrible screenshot, sorry about that), is that it does not come right out and say vSphere 6.7 U3.
Since I know vSphere 6.7 U3 just came out, that August 2019 date seems about right.
To verify, I do something super high tech. I just Google the version number.
Sure enough, version 6.7.0.40000 checks out to be vSphere 6.7 U3. The first result in Google brings me to the release notes, which tell me I have selected the right version.

Stage Only vs Stage and Install VCSA Updates
One option to speed up your VCSA Upgrade is to Stage the patch before you install it. This just downloads the patch ahead of time, so you can install it later without waiting for it to download.
Half of my upgrade time was downloading the patch, so staging it first is not a bad idea at all.
Installing Your VCSA Update
I did not stage my patches, so I simply clicked Stage and Install and was brought to a simple two screen wizard.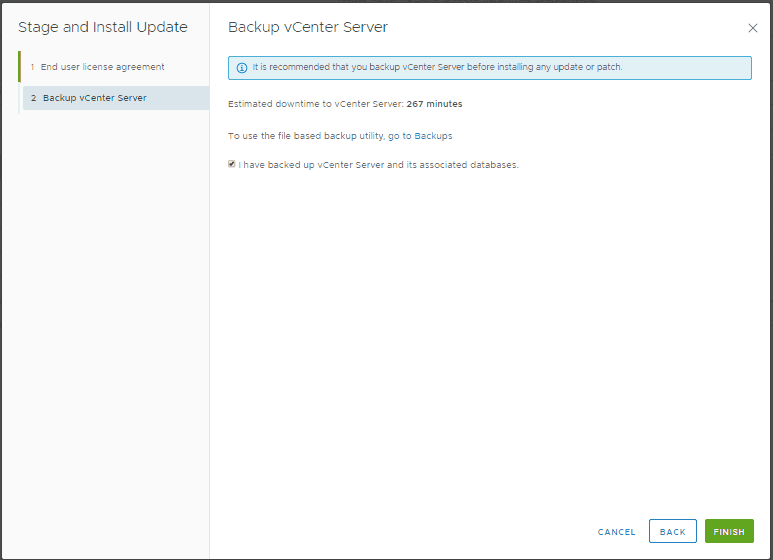 First, accept the EULA, then check the box confirming you have backed up your VCSA prior to upgrade. Then click Finish and you are ready to go!
Total VCSA Upgrade Time
If you notice in the previous screen shot, it tells me it will take 267 minutes to upgrade my VCSA. I didn't quite believe this, so I sat and watched it.
Yes, I sat and watched my VCSA upgrade, which is like watching paint dry. Luckily I didn't have to wait too long.
At the 6 minute mark, we were still staging the patches:

If I would have staged them ahead of time, I would have saved myself being bored to tears.
However, at the 9 minute mark, my upgrade was complete, as verified in the current version details.

Pretty quick and easy.
UPDATE! I had a second VCSA to upgrade, and first I staged the patches. The staging took approximately 5 minutes. Then I saw this:

The upgrade only took 4 minutes after I pre-staged the patches, for another 9 minute upgrade. Keep in mind these are my lab environments so they are not gigantic, but the upgrade is pretty quick, even if it tells you it will take forever!
VCSA Update Video, Patching vCenter Server
Want to see what this looks like in action? Check out this video, which shows how to update a vSphere 7 VCSA.
It really couldn't be easier to update, upgrade, or patch your VCSA.
VCSA Upgrade – The First Step for #vSphere Upgrade
Upgrading your VCSA is the first step in your VMware vSphere upgrade. After your VCSA upgrade, you can then use update manager to upgrade your ESXi hosts to 6.7 U3.
Here is a detailed guide on how to upgrade ESXi 6.7 using vSphere Update Manager.
vSphere Update Manager is great, because it will also upgrade VMware Tools and your Virtual Hardware for you, which is important when it comes to vSphere 6.7 U3.
In vSphere 6.7 U3, VMware tools version 10.3.10 is bundled with ESXi. This version is also available in vSphere 6.5 U3. The build number is different for vSphere 6.7 U3 and vSphere 6.5 U3, and you can find out more information by reading the VMware Tools release notes.
Be sure to check out my complete vSphere Update Manager and vSphere Upgrade Resources: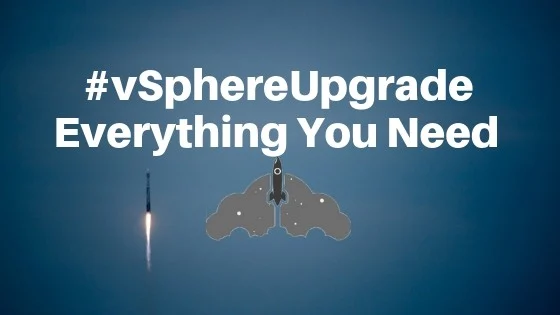 All of these upgrades are quick and easy. My VCSA 6.7 U3 upgrade took me a mere 9 minutes, which shows how much time and effort VMware has been putting into the manageably aspects of their products.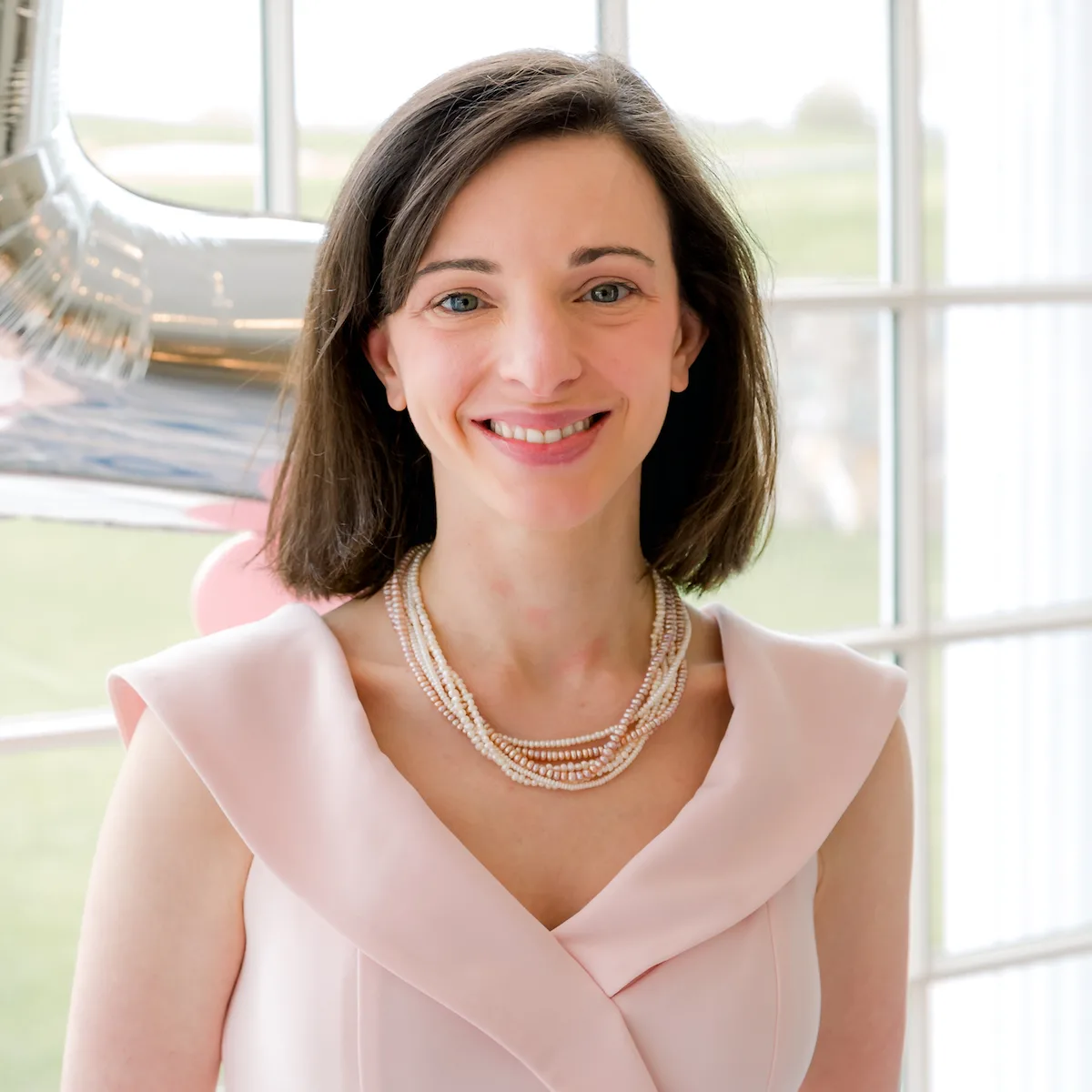 Melissa is an Independent Technology Analyst & Content Creator, focused on IT infrastructure and information security. She is a VMware Certified Design Expert (VCDX-236) and has spent her career focused on the full IT infrastructure stack.