When it comes to VMware virtualization technologies, some of the hallmarks are the amazing features VMware has provided for virtual machines. Things like VMware HA (High Availability) which restart virtual machines on surviving ESXi hosts in the vSphere cluster after a host hardware failure.
Another popular feature is VMware DRS (Distributed Resource Scheduler) which spreads the virtual machine workload out evenly across nodes in the vSphere cluster. Neither of these great features would be possible without VMware vCenter Server and clustering in VMware.
What is VMware vCenter Server?
Simply put, VMware vCenter Server is the brains of your VMware vSphere environment. If you want to take advantage of great features like VMware HA and VMware DRS, you will need to put your ESXi hosts into a cluster. The clustering of your ESXi host requires VMware vCenter Server.
In the early days of VMware, vCenter Server requirements meant that your vCenter (or Virtual Center) was hosted on a standalone physical machine, which made it susceptible to the many things it was protecting virtual machines from. As VMware vSphere evolved, so did VMware vCenter Server.
Let's take a look at some of the key features of the VMware vCenter Server of today.
Clustering in VMware
Clustering in VMware is simply not possible without VMware vCenter Server. If you think you can manage any sort of sizable VMware environment without vCenter, it simply is not possible. Without a vSphere cluster, you will not have DRS, HA, or any of the great features we have come to rely on.
Without vCenter Server, you will not have access to powerful features that make a VMware administrator's life easier like VMware Host Profiles or vSphere Update Manager.
When you deploy a vCenter, it becomes the central management point for your VMware vSphere environment. While there are many management options for vSphere, anything having to do with your vSphere cluster is going to go through vCenter.
This means vCenter becomes a crucial aspect of your VMware vSphere environment. While your ESXi hosts and clusters will continue to run without issue if vCenter becomes unavailable, you will not be able to manage vSphere cluster settings.
This is one of the main reasons why clustering in VMware goes beyond your VMware vSphere hosts with the current generation of vCenter architecture. Now, the VCSA can be protected against failure with the vCenter HA feature.
VMware clusters: not just for ESXi anymore!
vCenter Deployment
VMware vCenter could not be easier to deploy. Today, the VMware vCenter Server Appliance makes your vCenter deployment a breeze. Simply download the virtual appliance and deploy it like any other. This is a far cry from the Windows based installations of previous vSphere versions.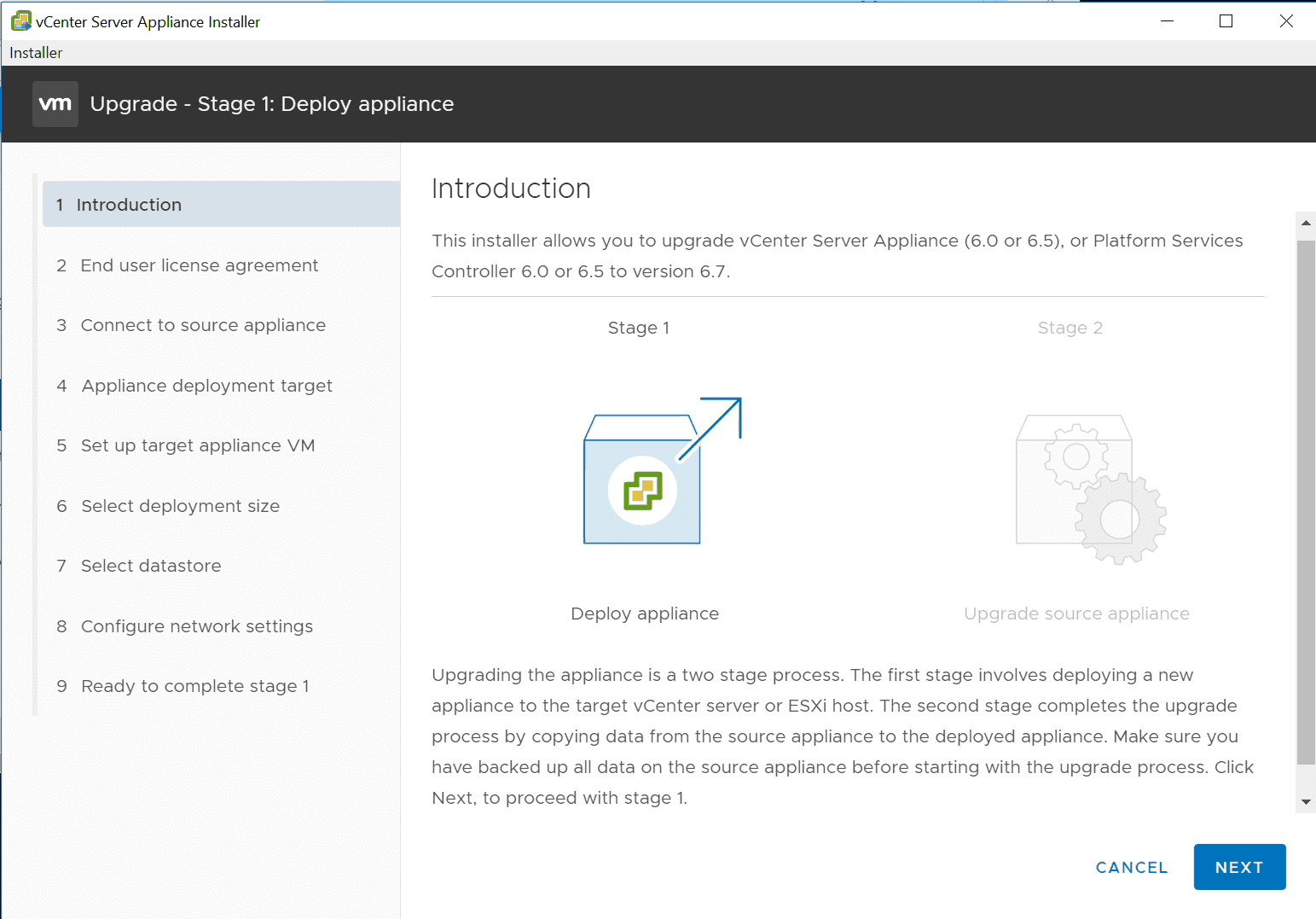 The easy wizard-based deployment ensures your VMware vSphere environment will be up and running in no time it all. Just like deployment, vCenter upgrades are also a breeze.
vCenter Server Components
Within the vCenter Server Appliance, there are a number of components:
The vCenter Services
The Platform Services Controller Services
A powerful PostgreSQL Database
All of this is hosted on the VMware PhotonOS based linux virtual appliance. VMware has also announced that a deployment of an external Platform Services Controller will no longer be supported with the next major vSphere release.
This change is another step in the right direction, as VMware has been putting a huge focus on the availability and manageability of vCenter since it is such a crucial component of any vSphere environment.
You can read more about this announcement and new vCenter features in the VMware Blog for the vCenter Server 6.7 U2 release.
What is a Platform Services Controller Anyway?
Great question! The VMware Platform Services Controller, also known as the PSC, is the support platform for three major things that vCenter Server requires:
vSphere Single Sign-On
vSphere Certificate Management
Licence Management
You can find a full list of the Platform Services Controller (PSC) services here. As you can see, the PSC controls lots of important vSphere functionality, especially vSphere Single Sign-On and vSphere Certificate Management.
While certificate management is an important aspect of any vSphere environment, the fact of the matter is it was a nightmare to manage in previous vCenter architectures. The addition of the PSC makes it much easier to manage, therefore much easier to secure your VMware vSphere environment.
Licensing VMware vCenter Server
VMware vCenter Server is a separate license from ESXi, in most cases it much be purchased separately, such as in the case of vSphere Standard, vSphere Enterprise Plus, or vSphere Platinum. In most cases, VMware vCenter Standard, which manages vSphere deployments of more than 4 ESXi hosts is the correct choice for vCenter licensing.
If you are using vSphere ROBO, you can simply use your main vCenter deployment to manage your ROBO sites.
If you are a smaller organization using VMware vSphere Essentials, you are in luck! A vCenter Server licence is part of your vSphere Essentials kit. If you are a smaller organization, there is also a version vCenter Server Foundation edition which manages up to 4 ESXi hosts.
You can read more about vCenter licensing in the vSphere Licensing Whitepaper.
As a side note, it is very important to enter your vSphere licenses into vCenter Server during deployment time, especially the licence for vCenter itself.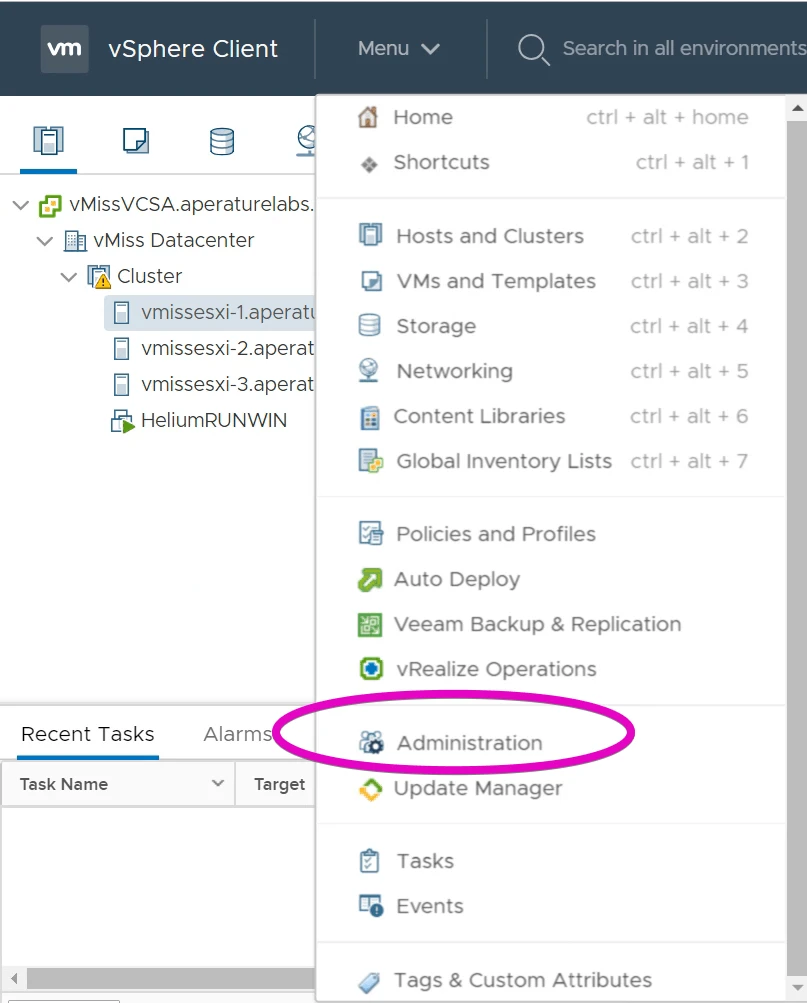 This can be done in the Administration menu from the vSphere Client. You can find directions on how to enter vSphere licenses here. Make sure you add the crucial step of entering vSphere licenses into your environment to your testing and validation plan, or you will be in for a not so nice surprise after the vSphere 60 day evaluation period has passed.
vCenter Server, the Brains of vSphere
vCenter Server is what makes vSphere what it is today. Without vCenter, we would not have crucial features like vSphere clustering which give us vSphere HA, and vSphere DRS.
vCenter Server is a critical component of any vSphere environment, and VMware has been constantly enhancing it with features like vSphere HA to protect it as such. It gets easier to deploy and manage with each and every vSphere release. Just like with vSphere, there is an edition of vCenter server to meet any organization's requirements.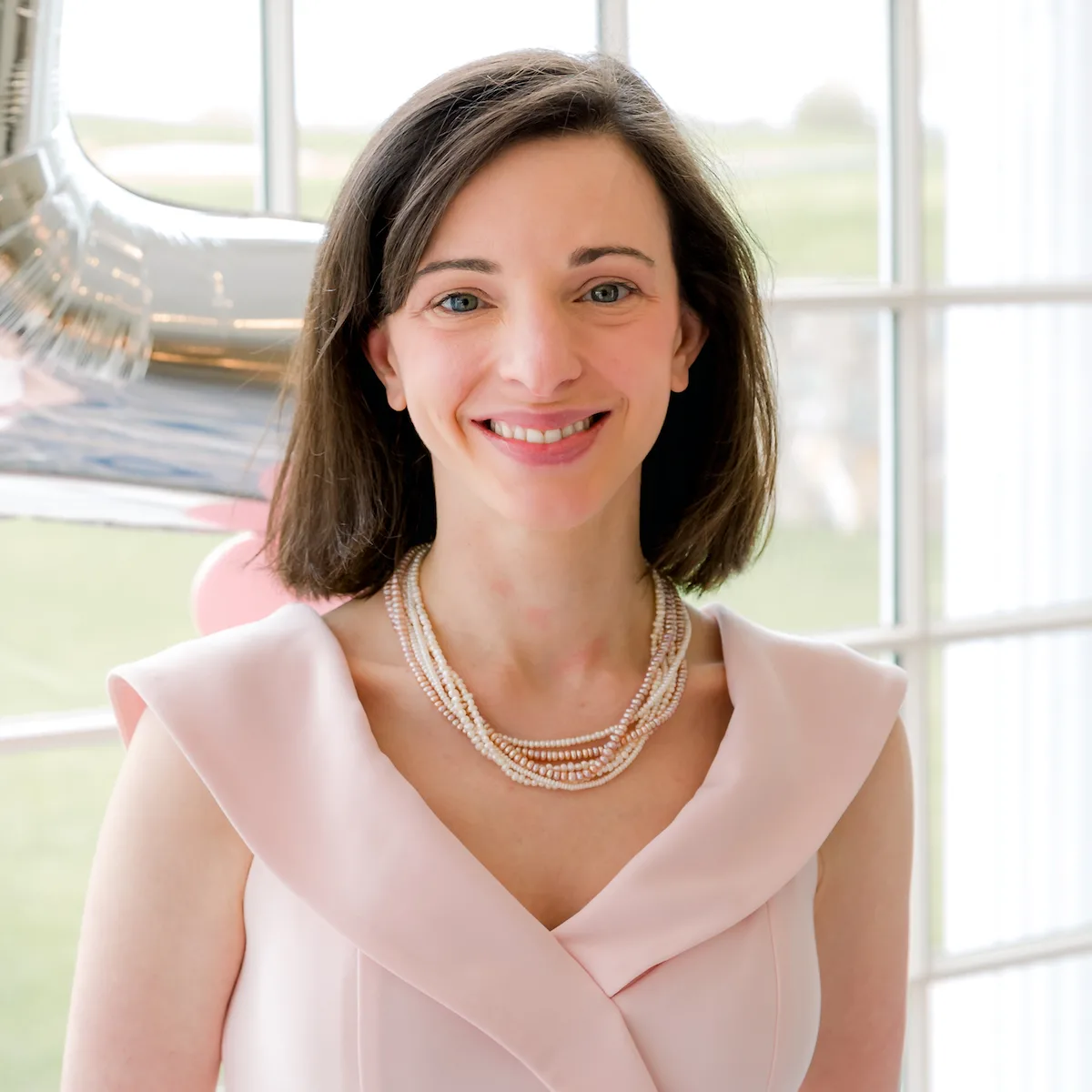 Melissa is an Independent Technology Analyst & Content Creator, focused on IT infrastructure and information security. She is a VMware Certified Design Expert (VCDX-236) and has spent her career focused on the full IT infrastructure stack.