Cisco UCS Manager, the management tool for Cisco UCS infrastructure is constantly being updated and enhanced with every release. Let's take a look at some of the features and functionality of Cisco UCS Manager 4.0.
Cisco UCS Manager 4.0 Releases
With any iteration of Cisco UCS Manager, there is often multiple releases. Each of these releases brings new features and functionality to UCS Manager, usually in the form of support for new hardware.
Let's look at the key releases, and what they have brought to the table in terms of new hardware and software support.
UCS Manager 4.0(1a)
Brings support for the Cisco UCS 6454 Fabric Interconnect, Cisco UCS C125 Server, Cisco UCS VIC 1400 Adapters, and software to support these additions.
UCS Manager 4.0(2a)
Support for Cisco 480 M5 ML Server, even more Cisco VIC 1400 models, software to support them, and additional software enhancements to the Cisco UCS 6454 Fabric Interconnect.
UCS Manager 4.0(4a)
Support for second generation Intel Xenon Scalable Processors (the first generation was a hallmark feature of the Cisco UCS M5 release), and even more software enhancements for the Cisco UCS 6454 Fabric Interconnect.
When it comes to Cisco UCS Manger documentation, the most important document you can ever take a look at is the Cisco UCS Manager 4.0 Release notes. This document contains absolutely everything you could ever want to know about each Cisco UCS Manager release.
Deprecated Hardware in Cisco UCS Manager 4.0
Unfortunately, there comes a time in the software lifecycle where certain versions of hardware are no longer supported. As of Cisco UCS Manager 4.0, support for the Cisco UCS M2 generation of hardware has been dropped. Considering end of support for Cisco UCS M2 hardware was back in 2018, this is more than appropriate.
Beyond reading the release notes for each version of Cisco UCS Manager, the Cisco UCS Hardware and Software Compatibility Tool is also very important to take a look at. You can simply enter the version of Cisco UCS Manager you would like to use, and the rest of the specifics of your environment to ensure your configuration is supported.
Using the Cisco UCS Hardware and Software Compatibility Tool
In this example, you can see we have selected a B-Series Blade, with the new Intel Xenon Processor Scalable chip, along with VMware ESXi 6.7 U2.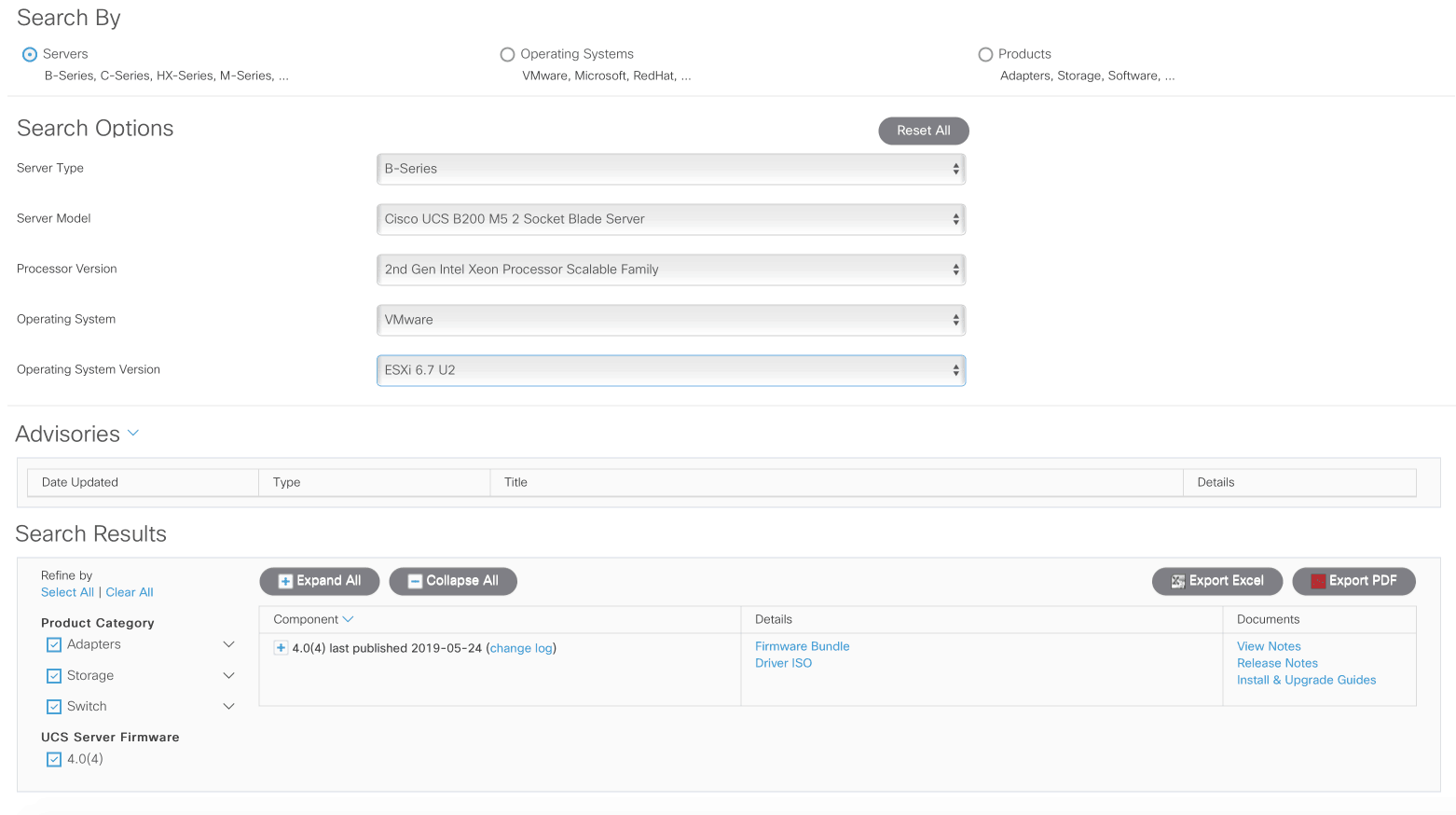 The Cisco UCS Compatibility Matrix is nice enough to tell us that we do in fact need the Cisco UCS Manager 4.0(4) software to.
Why Upgrade Cisco UCS Manager?
As you can see, Cisco UCS Manage 4.0 brings support for a great deal of brand new Cisco UCS hardware. If you plan on taking advantage of it in your existing Cisco UCS environment, you simply have no choice but to upgrade your Cisco UCS Manager version.
Check out some some of these great deep dives of Cisco UCS M5 hardware:
The good news is that if you have architected your Cisco UCS environment correctly, this process is a simple non-disruptive upgrade.
New to the world of Cisco UCS? Be sure to check out Introduction to Cisco UCS Architecture to get started!
Cisco also has a detailed guide to aid you in Upgrading your Cisco UCS Manager Firmware. It also covers migrating from the Cisco UCS 6200 Fabric Interconnects, since they have been announced as End of Sale in 2019 and End of Support in 2023.
Recap of Cisco UCS Manager Documentation
Let's recap the different types of Cisco UCS Manager documentation, and the purpose of each document.
This documentation is everything you need to get started with Cisco UCS Manager 4.0.
Cisco UCS Manager 4.0 for Cutting Edge Cisco UCS Deployments
Want to use the latest and greatest Cisco UCS hardware? Cisco UCS Manager 4.0 is key to your success! It supports the new Cisco UCS Fabric Interconnect, and Cisco UCS Servers with the newest hardware components available. It also adds software enhancements for these components along the way, along with bug fixes. Make sure to check the Cisco compatibility matrix before you upgrade UCS Manager!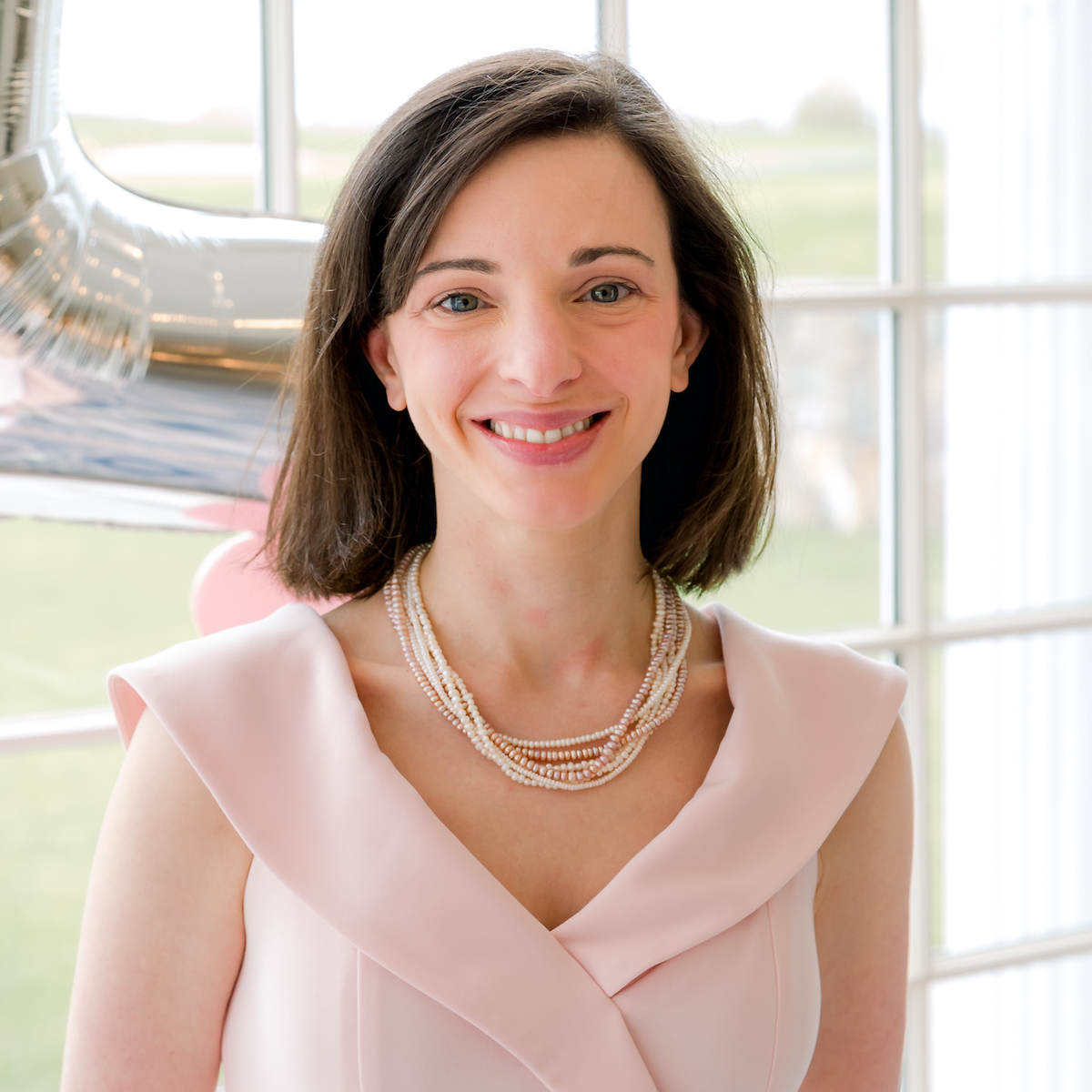 Melissa is an Independent Technology Analyst & Content Creator, focused on IT infrastructure and information security. She is a VMware Certified Design Expert (VCDX-236) and has spent her career focused on the full IT infrastructure stack.