vSphere 7 U1 is now available. Let's take a closer look at what this vSphere update brings to the table, and and some of my favorite features vSphere 7 U1, along with the other VMware software products that were released alongside of it.
At the heart and soul of any VMware datacenter is of course vSphere.
Each vSphere update, whether it be major like vSphere 7, or minor like vSphere 7 Update 1, brings a ton of new features to datacenter around the globe.
Let's take a closer look at some of my favorite vSphere 7 U1 features.
vSphere Lifecycle Manager for NSX
One of my favorite features of vSphere 7 was vSphere Lifecycle Manager. Somewhere along the way I became a big fan of Update Manager, and Lifecycle Manager is even better.
At the heart of vSphere Lifecycle Manager is an image. Moving to an image based method just makes vSphere updates so much easier to manage, and makes it easier to keep your vSphere configuration consistent across nodes and clusters.
In vSphere 7 U1, Lifecycle Manger moves to the next level, lending its image based technology to NSX.
That's right, NSX Manager now leverages this power to install, upgrade, and uninstall NSX components, as well as add or remove a host to a closer, and move hosts to a vLCM enabled cluster.
vSphere Scalability Enhancements
vSphere 7 U1 also brings new scalability enhancements to VMware vSphere. Massive new scalability enhancements.
As of vSphere 7 Update 1, monster VMs have grown to new sizes, with up to 768 vCPUs per VM and 24 TB of RAM per VM.
Hosts have also seen increases in scale with up to 24 TB of RAM per host, and up to 96 hosts per cluster.
Of course, the number of VMs per cluster has climbed from 6,400 to 10,000.
Why do I get so excited about scale? I spent much of my time as VMware administrator in a huge environment. This meant I did all sorts of crazy things in the name of scale.
This also ties back to why I love features like vSphere Lifecycle Manager so much, it makes running a vSphere environment at scale so much simpler.
vSphere with Tanzu
I would be remiss if I didn't mention vSphere with Tanzu!
vSphere with Tanzu makes it easy to be up and running with Kubernetes in less than an hour. For organizations looking to explore Kubernetes without the operational overhead, vSphere with Tanzu is the answer.
If you're truly looking to scale your Kubernetes infrastructure, then VCF with Tanzu has you covered.
Now, since I love scale so much, let's switch gears and talk about VMware Cloud Foundation 4.1.
VMware Cloud Foundation 4.1
VMware Cloud Foundation 4 was another massive release from VMware.
VMware Cloud Foundation 4.1 builds on this, by up-leveling the software within it.
vSphere and vSAN get vSphere 7 U1 upgrades, while SDDC Manager gets upgraded to version 4.1.
Now since we've talked about scale so much, I want to dial it back to talk about one of the new features of VMware Cloud Foundation 4.1
VCF Remote Cluster Deployment
When we talked about scale, before, we talked about huge vSphere environments.
VCF 4.1 addresses a different type of scale, with the VCF Remote Cluster Deployment.
The value of VCF can now come into play in remote sites with minimal requirements.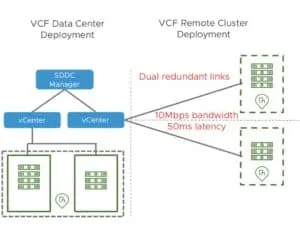 VCF 4.1 clusters can contain from 3-4 nodes, and VCF operations are performed centrally, removing administrative overhead from your remote sites.
Best of all? They are supported with release 3.9 and later, so even if you aren't quit ready for vSphere 7 Update 1, you can take advantage of this architecture.
vSAN 7 U1
Along with vSphere 7 U1 of course comes vSAN 7 U1.
Of course, with the huge focus on Kubernetes by VMware, it is important that vSAN implement features to support this journey.
The vSAN Data Persistence platform (DPp) is one major way VMware is accomplishing this.
Remember, containers are easy, until you require persistence. The focus is on reducing the raw storage required for cloud native applications, and on ease of consumption and management.
vSAN 7 U1 Scalability
There's a big theme in this vSphere release, and if you haven't yet figured it out, this release is all about scalability.
vSAN 7 U1 is no exception.
One of the biggest features for scalability is the ability to utilize vSAN storage across clusters.
This adds a layer of flexibility when it comes to a vSAN implementation. Let's face it, our forecasting doesn't always go how we thought it would.
Sometimes we end up needing more storage, and sometimes we need less. Sharing storage across clusters is one way to fix this.
Also in the flexible and efficient space are a few more features.
There is a new Compression only Space Efficiency policy, which is a huge win for those workloads that do not lend themselves to deduplication.
In vSAN 7 U1, there have also been internal ennhamcnets and optimizations, mainly the reduction of reserved free capacity.
Previously this was set to 30%, no matter the size of your cluster. Now, the reserved capacity ranges from 12-18% based on the size of your cluster.
The good news? The bigger your cluster, the less reserved capacity required. Along with this came additional flexibility in managing reserved space.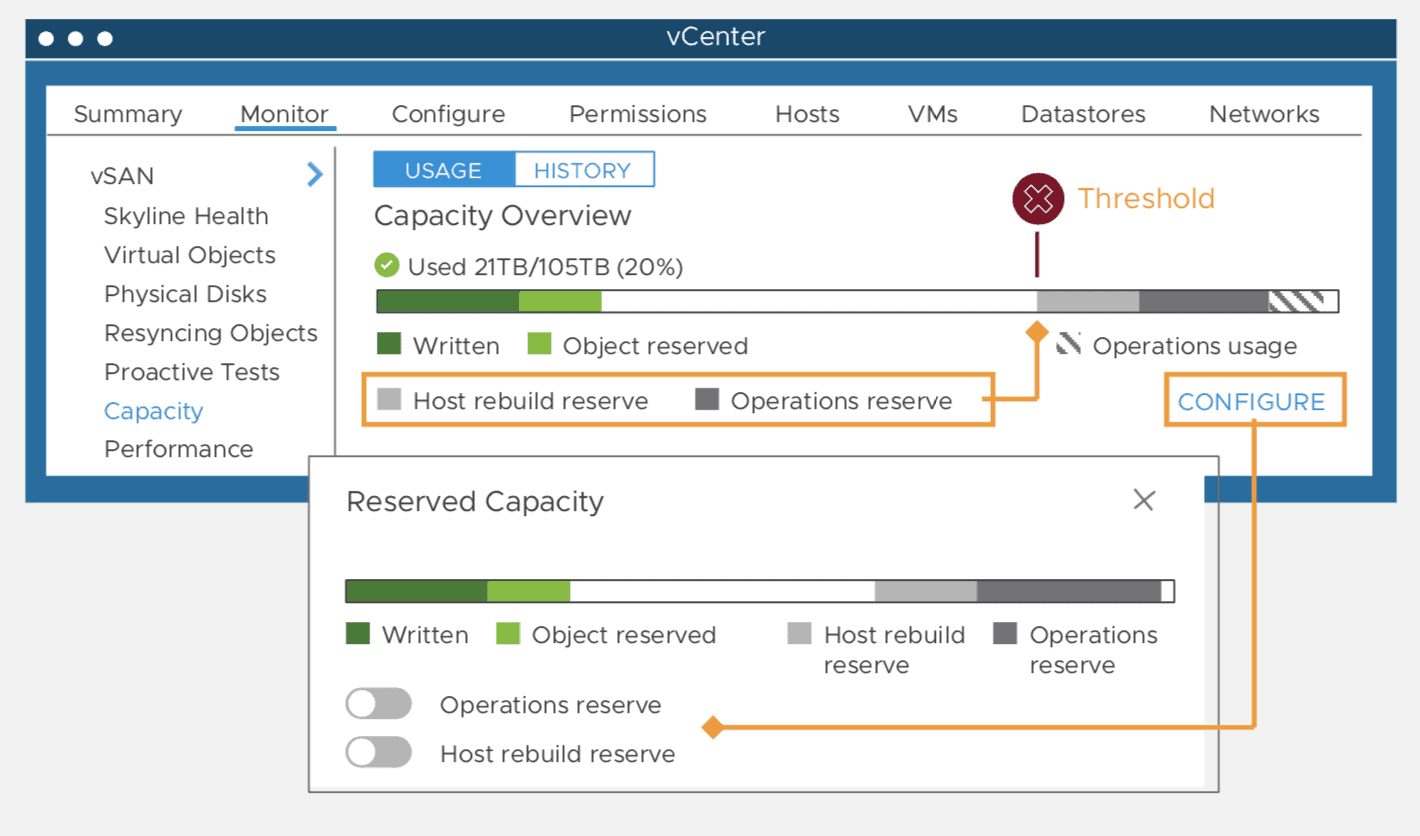 And of course, in typical VMware fashion, it couldn't be easier to manage.
vSphere 7 U1 is About Scale
If I had to boil vSphere 7U1 and its associated releases down to one thing it would be scale, even if it doesn't necessarily seem that way.
While yes, numbers have increased like in the case of vSphere VMs, hosts, and clusters, many more features have been added focused on manageability.
When it comes to scale, managing at scale is usually where things start to go down hill. The biggest vSphere cluster in the world won't matter if it is impossible to update, vSphere Lifecycle Manager fixed that.
Huge amounts of vSAN storage won't matter if you can't get the capacity where it needs to go, vSAN 7 U1 fixed that.
VMware Cloud Foundation is great, especially when it comes to managing with SDDC manager, but if you can't manage your remote clusters, it becomes a pain point. VMware Cloud Foundation 4.1 fixed that too.
Ready to upgrade to vSphere 7 U1? Don't miss my guides for updating vCenter and updating ESXi with Lifecycle Manager.
Stay tuned for more links and resources to help you get up and running with vSphere 7 Update 1.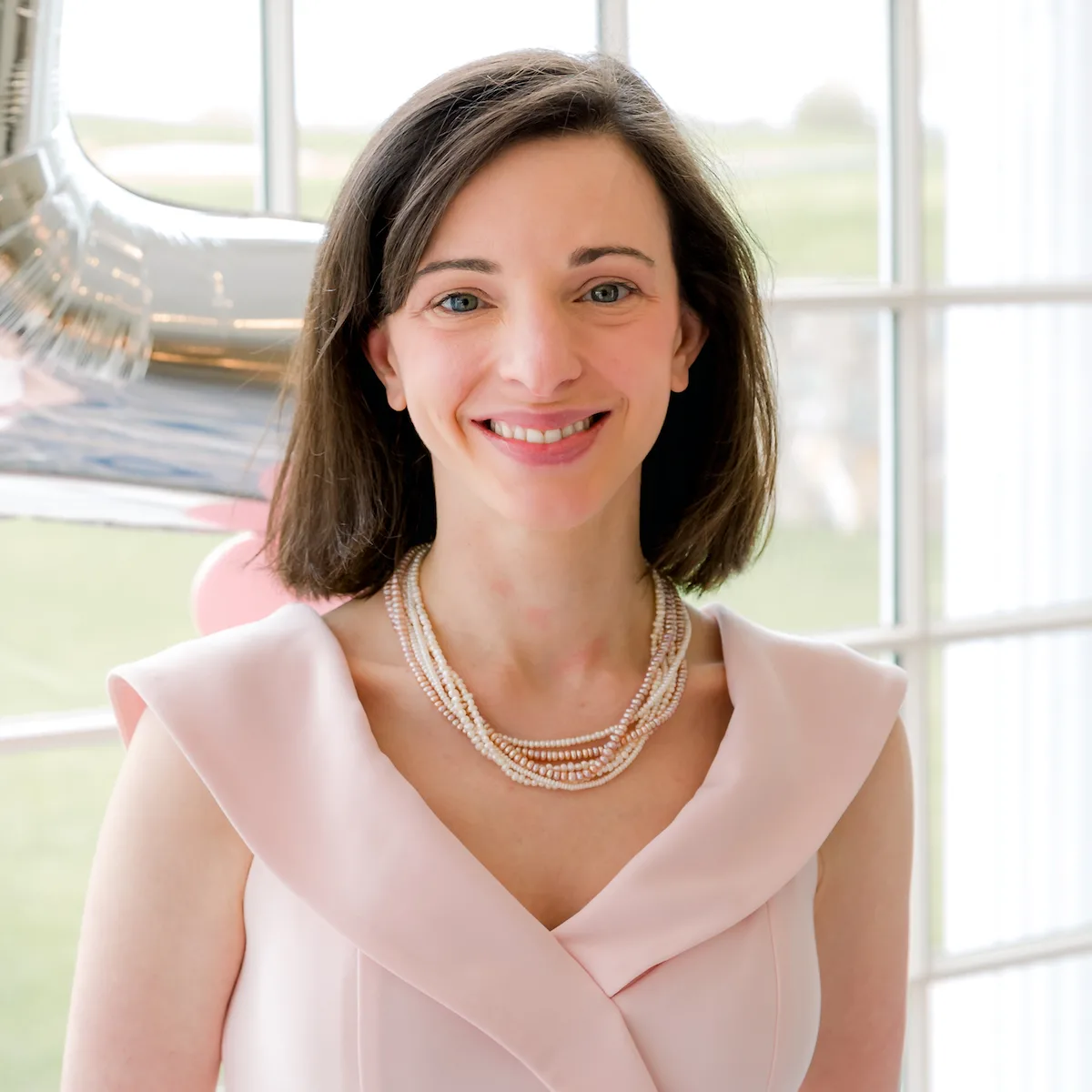 Melissa is an Independent Technology Analyst & Content Creator, focused on IT infrastructure and information security. She is a VMware Certified Design Expert (VCDX-236) and has spent her career focused on the full IT infrastructure stack.