Veeam Disaster Recovery Orchestrator v4 (formerly known as Veeam Availability Orchestrator) is now Generally Available!
Walk, don't run, and grab yourself a 30 day free trial of VDRO v4.
Why You Need Veeam Disaster Recovery Orchestrator
Orchestrator is all about three main things:
Reliable Recovery

Automated Testing

Dynamic Documentation
Why? Simple. These are the parts of your DR plan that are absolutely terrible, and will make or break your actual recovery.
Recovery needs to be first of all, reliable. You need to know that if you hit the Launch button in the event of disaster, things will actually work. You can get this piece of mind a few different ways.
First of all, is Orchestrator's readiness check. This document can be run on a daily basis, and e-mailed to key stakeholders. It will check you RPO (and your SLA for CDP – ooops – did I spoil V4). It will also take a look at your recovery resources and make sure they are available.

A good example of this is when my favorite Orchestration Plan had a warning in a readiness check. When I read the report, it let me know I had a host in maintenance mode, and encouraged me to take a look at it because well, can I really recover if my destination environment is in shambles?
Next is automated testing. Through the use of Veeam DataLabs, Orchestrator has the ability to test your disaster recovery plan in an isolated environment, with no impact to production.
This will find any issues with your plan, VMs, or infrastructure so you can fix them before an actual disaster. Best of all it will let you know if you are meeting your RTO.
If that's not enough, you can leave the copy of your production environment running after your DR test, so application teams can use it for, well, whatever they want. From patch testing, to analytics, to testing changes, and providing a sandbox for new team members to break things, the possibilities are virtually endless.
Guess what? In the context of reliable recovery, we just handled testing and documentation. There's a ton more to Orchestrator, so here are some super simple demos to illustrate my point.
How to Run a DR Test
This video shows you just how simple it is to run a DR test with VDRO in under 3 minutes.
All About the Plan Definition Report, or Your DR Plan in Orchestrator
Let's take a look at what an Orchestrator document looks like. We are going to focus on the Plan Definition report, aka your DR plan. It is simple to use, navigate, and is fully customizable.
New in Veeam Disaster Recovery Orchestrator v4
If you've been anywhere around the Internet, I'm sure you saw all of the amazing Veeam Backup & Replication V11 coverage.
One of the coolest features is of course Continuous Data Protection. It's so cool, that it also is fully supported by Veeam ONE, and of course Veeam Disaster Recovery Orchestrator.
Orchestrator's magic combines with CDP in a couple of different ways.
The CDP Replica Orchestration Plan
The foundation, is of course, the CDP Replica Orchestration plan. It is created just like any other plan in Orchestrator. Once you've created one, you've created them all.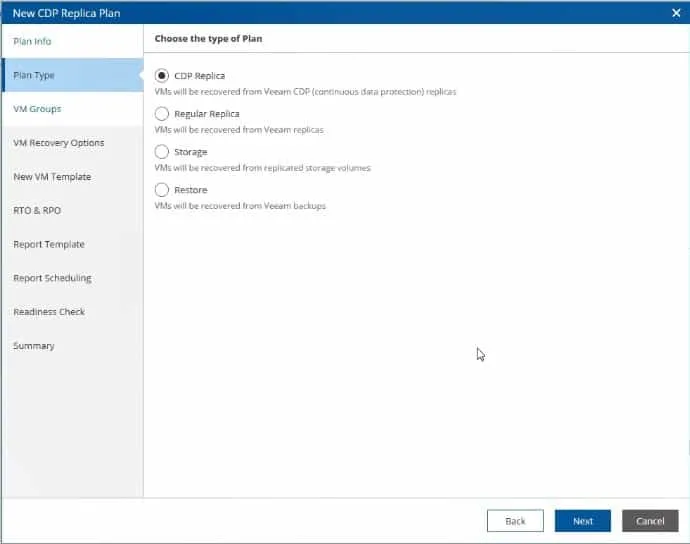 Here's a protip: The key here is to have your CDP jobs created in Backup & Replication first, then add the Orchestrator magic. You'll have your disaster recovery plan ready to go in less than 10 minutes!
I spoiled this one, but the dynamically generated Readiness Check has also been updated in V4 to not only tell you if you're meeting your CDP Replica Plan's RPO, but also its SLA.
This is the big one, folks! However, there's way more to v4 than just CDP.
Add VM Groups based on Veeam Backup & Replication Jobs
Also new in VDRO v4 is the ability to add VM groups to an Orchestration Plan based on Veeam Backup & Replication Jobs. This is just another way Orchestrator is super flexible and allows you to get very granular.
VM groups are just that, groups of VMs that we want to recover. Plain and simple.
You can add your virtual machines to your disaster recover plan based on vSphere Tags, Datastores, and now Veeam Backup & Replication jobs.
vSphere Tags is probably my favorite, because I like to create my Veeam Backup & Replication jobs based on tags too!
Support for Lenovo
ThinkSystem
DM
Series
Storage Systems
In Orchestrator V3, I focused a ton of the brand new storage capabilities around NetApp ONTAP Systems. In v4, Lenovo ThinkSystem DM joins the party to make it easier than ever to fail over a datastore to another site, for either DR or a planned migration.
VDRO v4 is Available Now!
I'm going to pull a move here, and say that VDRO v4 is the best Orchestrator yet. Then again, I probably say that with every release. If I had to pick my favorite feature, it would be CDP Replica support. CDP is a huge feature for Veeam, and a total game changer when it comes to eliminating data loss. Paired with Veeam ONE v11 and VDRO v4, Backup & Replication is really unstoppable.
Want to see how it works? I take you through how simple it is to create a Veeam CDP Replica DR plan, run and view a readiness check, launch the plan and fail over the replica. I also spend quite some time showing you some key tips and tricks in the VDRO UI, all in under 10 minutes.
Want to try VDRO v4 for yourself? You can download a 30-day free trial here at Veeam.com
Let me tell you a little secret. When you install VDRO, an embedded version of Veeam Backup & Replication is installed along with it, which is perfect for kicking the tires on things. Orchestrator is your one stop shop for getting quick and easy access to some of Veeam's most powerful features.
Don't forget to check out my YouTube playlist on Orchestrator for everything you need to get started.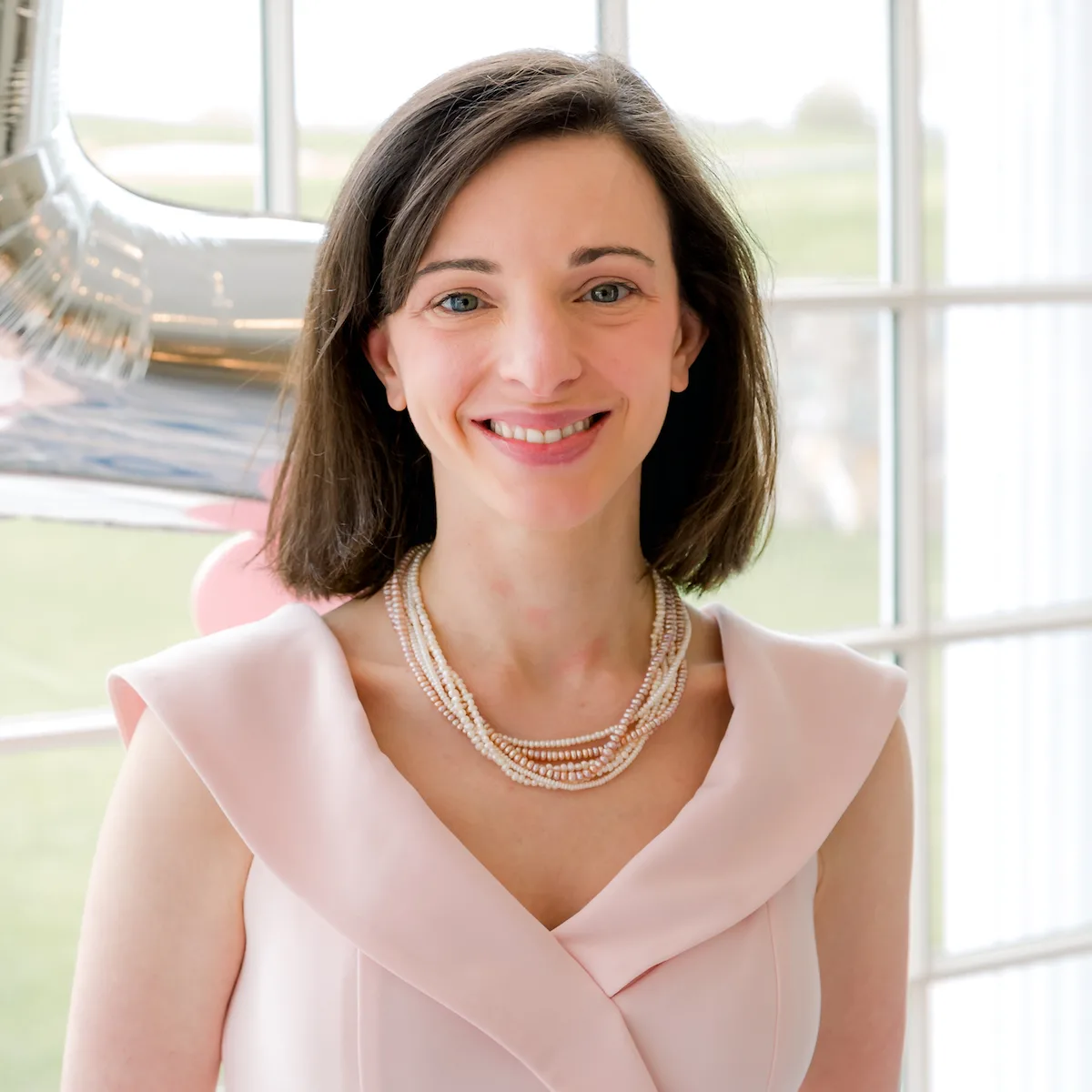 Melissa is an Independent Technology Analyst & Content Creator, focused on IT infrastructure and information security. She is a VMware Certified Design Expert (VCDX-236) and has spent her career focused on the full IT infrastructure stack.