I am excited to share the news that Veeam Availability Orchestrator v3 is now available. If you do not already know, I am a Technologist at Veeam Software, and Veeam Availability Orchestrator, also known as VAO, is one of the products I focus on.
VAO and vMiss, A History
VAO v1 was released several months after I joined Veeam, and it was good timing for me to dive into a brand new Veeam product. I installed it the day it became generally available, and dove right in. VAO v1 focused on providing orchestrated failover of VMware virtual machine based applications powered by Veeam Replicas.
Keep in mind, I was still new to Veeam, but I had Failover Plans working in just a couple of hours. Veeam Availability Orchestrator uses a powerful wizard to help create Orchestration Plans. VAO is so easy to use, that the creation of plans can easily be handed over to application owners who know their applications best, even if they aren't the most technical people.
Cool right? Even cooler was VAO v2, which added the same orchestrated recovery from Veeam Backups. As we all know, Veeam Backups and Replicas are crucial in the event of a disaster, and VAO makes it easy to bring them online with a click of a button.
So what does VAO v3 bring to us? It brings functionality so powerful, I wept tears of joys as kittens scampered across my desk when I first saw it in action. Functionality so powerful, that I've been trying to build a time machine to bring it to my past self.
A Tale of Data Center Migration
Many years ago, when I was still on the customer side of the world, I was assigned to a team that had to migrate a data center. We are talking over 2,000 servers in eight months, some of which needed to be P2Ved first.
Once a server was virtual, we storage vMotioned to NetApp datastores, then replicated to the other data center. Then we had to power down the VMs, do a final sync on the SnapMirror, break it, and mount the volume to the new VMware vSphere environment (vSphere 4 and ESX classic back in those days in case you were wondering).
Funnily enough, this is how I learned so much about NetApp storage, and ultimately ended up working there for five and a half years.
During this project, I spent every Friday night for eight months on conference calls for hours as the storage team and the VMware team convened together to manually perform this process. Sure there were some scripts involved, but we still spent way too much time together.
What makes matters worse, is there were still more scripts and manual steps that had to be run on the VMs once they were added to the new vSphere inventory and started up.
Then, after I had those VMs migrated, I had to P2V the VMs would replicate over the next week.
That was my weekend every weekend for eight months.
VAO v3 Adds Support for NetApp ONTAP SnapMirror
I want to build a time machine, because VAO v3 is adding this exact functionality, full support for recovery orchestration of NetApp ONTAP Snapshots.
VAO v3 introduces a new type of Orchestration Plan called a Storage Plan, that takes care of all the NetApp and VMware voodoo you need to do to bring up a datastore at a different site, and connect it to a different VMware vSphere environment.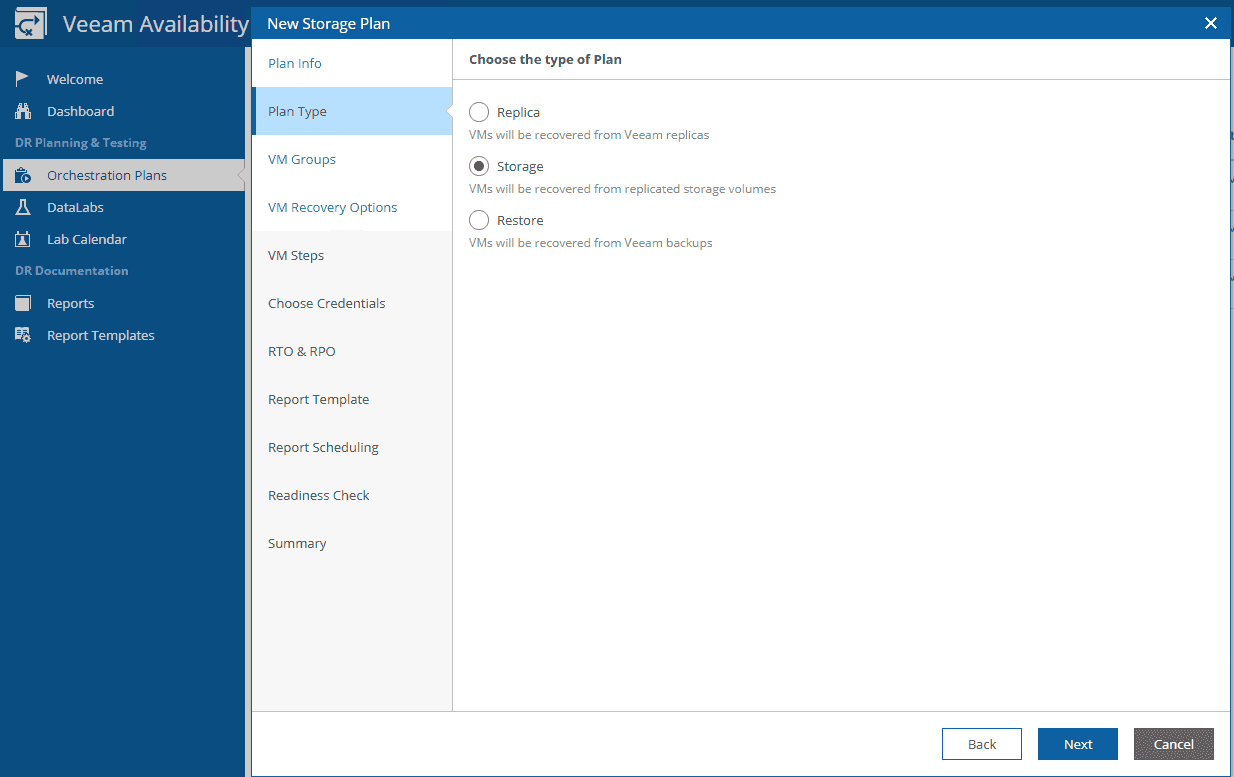 After VAO mounts your datastore for you, it will then take the actions you defined in your Orchestration Plan on your virtual machines after they have been brought back online, just like it would for a VM that was failed over from a replica or restored from a backup.
This is a big deal for a couple of reasons. First of all, you don't need the NetApp and VMware teams on the phone to do a DR failover or a data center migration any more. Simply execute a plan with a click, and VAO will handle the rest, from NetApp, to VMware, to the VMs themselves.
You also can have confidence that your failover or migration will go according to plan, since you have already performed fully automated testing powered by Veeam DataLabs. This feature would have been great to have, since I would have been able to test our migration scripts to make sure that applications didn't break after they were run (spoiler alert, many did and needed to be fixed manually).
If you are excited as I are by this, the ability to make data center migrations and disaster recovery a breeze with VAO and your NetApp ONTAP storage, be sure to take a look at the official announcement post on the Veeam.com blog, which includes instructions on how to join the limited seat beta.
Want to know the craziest part? You don't even need to be using Veeam Backup & Replication in your environment to take advantage of a Storage Orchestration Plan. VAO will orchestrate your existing SnapMirror relationships without any additional Veeam configuration.
If you want to leverage DataLabs testing (which is one of the coolest VAO features), you can use the embedded Veeam Backup & Replication server, which is included with your VAO licensing, no additional servers required.
More Awesome Features in VAO v3
While NetApp ONTAP support is arguably one of the coolest things coming to VAO v3, there's a whole slew of additional features joining it.
Let's take a look at a couple more of my favorites.
Plan Operator Site Scope
There's a new site scope coming which allows someone to go and hit the big red button in VAO, or execute an orchestration plan. This is great for ops teams.
The default site scope has also been renamed to the Admin scope.
Run Readiness Check Without Report
Need to run an even quicker check to make sure things are in tip top shape? Adding to or changing around an orchestration plan and just want to see how you are doing?
You can now suppress the report for a readiness check. Some might say I even need to learn how to use this feature after their inbox became a dumping ground for my readiness checks.
Don't worry, any plan changes you make are still logged in the Plan Definition Report.
But wait, there's more! Stay tuned as we get closer and closer to GA, and more VAO v3 features are revealed.
Other Random Cool Things in VAO v3
Here's a list of more enhancements in VAO v3:
Support for mapping all types of VMware networks
Failover Plans are now called Replica plans
Great looking new dashboard
Prefer backup copy option in recovery locations
Rest API enchantments
Reporting improvements
More Information on Veeam Availability Orchestrator v3
Here's where to find everything you need to know about VAO v3.
Download VAO v3 – 30 Day Free Trial
Stay tuned right here as I update this post with more great VAO v3 content, like helpful videos to get you started!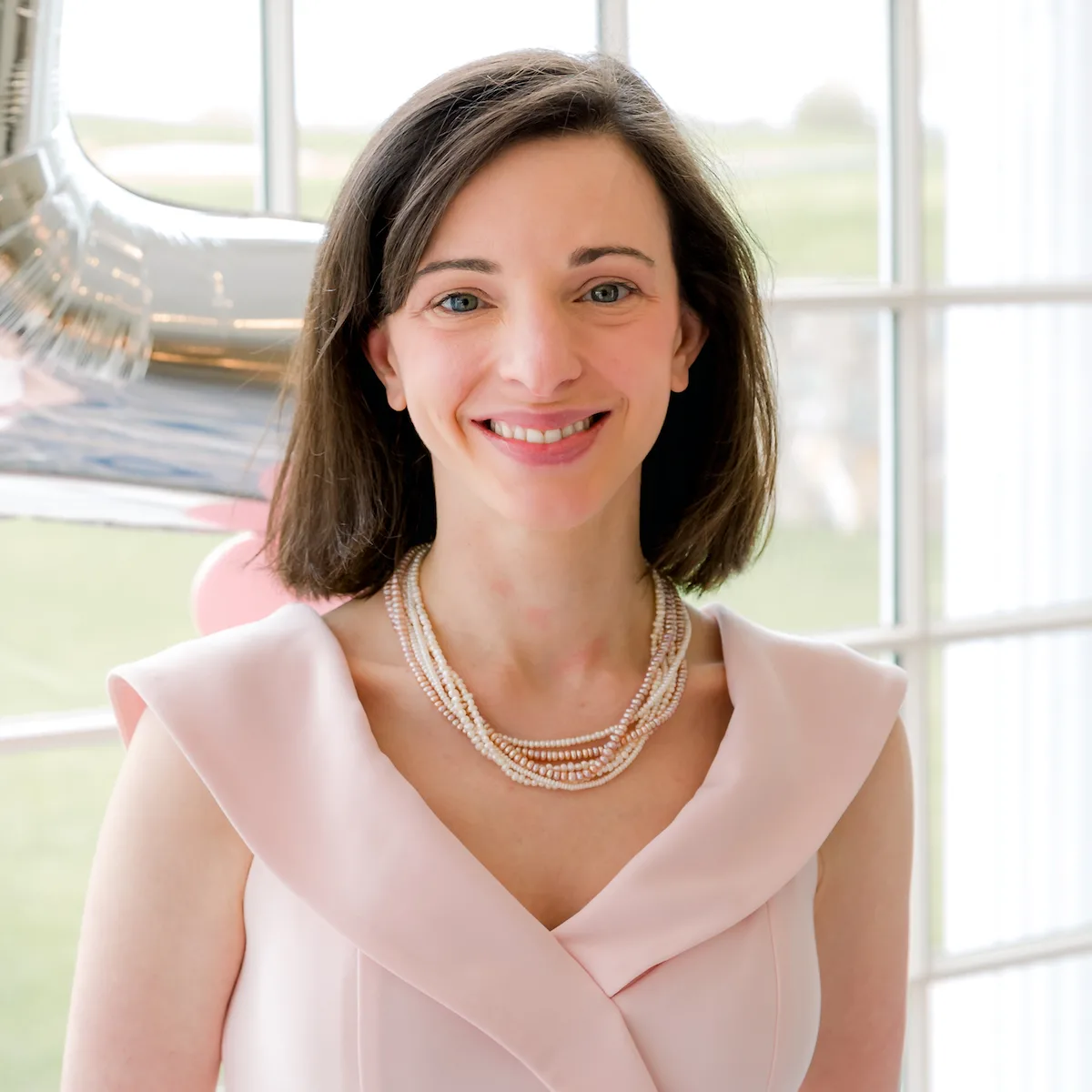 Melissa is an Independent Technology Analyst & Content Creator, focused on IT infrastructure and information security. She is a VMware Certified Design Expert (VCDX-236) and has spent her career focused on the full IT infrastructure stack.