One of the things I have always found amazing with Veeam is the Backup from Storage Snapshots feature. The quick description of this amazing feature is that it performs your backup from your storage snapshot versus a vSphere snapshot.
While it still takes a VMware snapshot of your
virtual machine,
the snapshot is open for a fraction of the time it would be if you were actually backing up from the VM snap.
Veeam's storage snapshot integration is especially cool for virtual machines with a high change rate, and well, just great in general. It also means that you don't need anything really special to back up your VM.
There are still no agents, there's no need for a backup network or any voodoo with VMware vSphere. You just need a Veeam Backup server (possibly an additional Veeam Proxy server), and a supported storage array.
Instead continuing to wax poetically about how much I love this feature, I'm going to show you how easy it is to implement.
If you want to read more about Backup from Storage Snapshots in general, be sure to read this blog post I have previously written.
Getting Started With Veeam's Backup From Storage Snapshots
It really couldn't be easier to get started with Veeam storage integration in general. You just need to add a storage system.
You can do this in the Veeam Backup & Replication Console, by clicking on Storage Infrastructure, then Add Storage.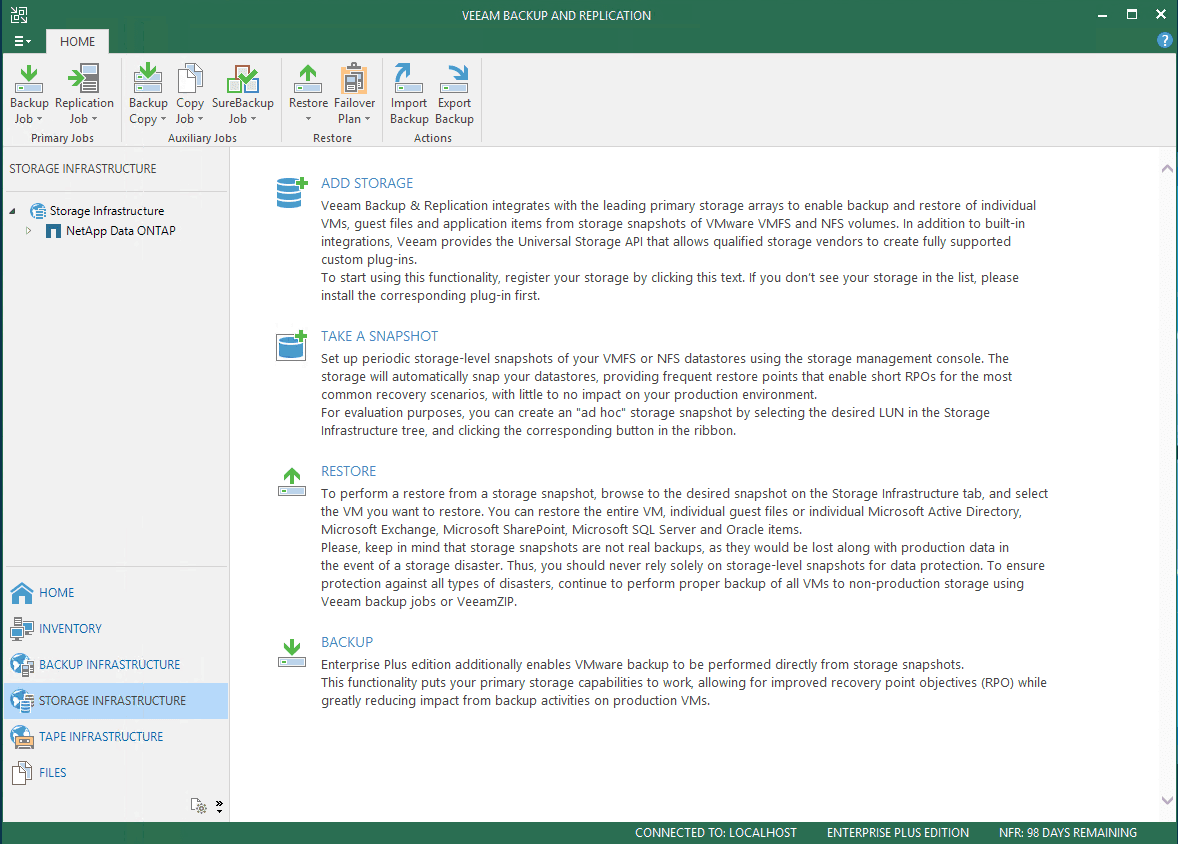 Like just about everything else in Veeam Backup & Replication, when you click Add Storage a easy to you wizard will bring you through the process.
As you can see, I have already connected a NetApp ONTAP storage array, but Veeam supports many storage integrations from enterprise storage vendors: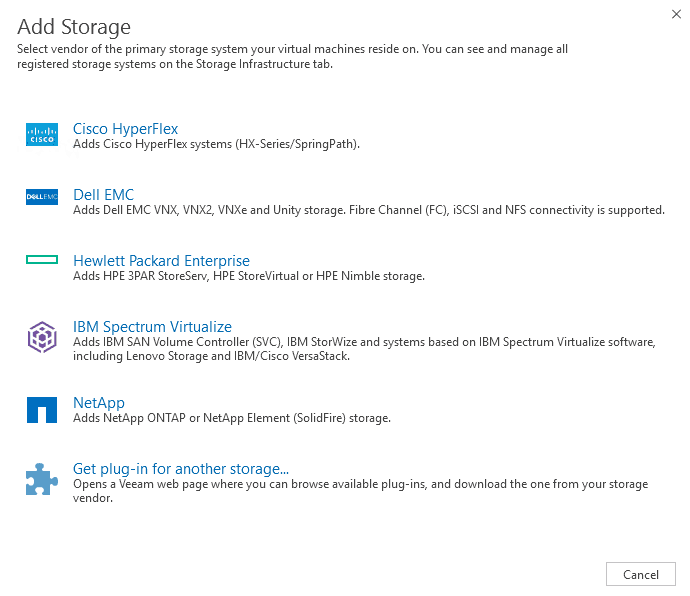 For a complete list, be sure to check out the Veeam Backup & Replication documentation. There are many many integrations, some of which use the Universal Storage API, and leverage the plug ins you see referenced on the first step of the wizard.
Simply select your storage, and click through the wizard. All you really need to know are the credentials for your storage system.
That's it! Now you are ready to use Veeam's storage integration!
Configuring a Job to Use Backup from Storage Snapshots
You would think an integration that does all sorts of cool stuff would be hard to configure, right?
Not the case with Veeam. The truth is you don't actually have to do anything to leverage this amazing feature. Just create a regular old backup job. That's it. For real. Veeam is smart enough to know that your VMs are on the storage array you have already added.
In your Veeam Backup job, click the advanced button in the storage step of the wizard. You will see that the Enable backup from storage snapshots is already checked.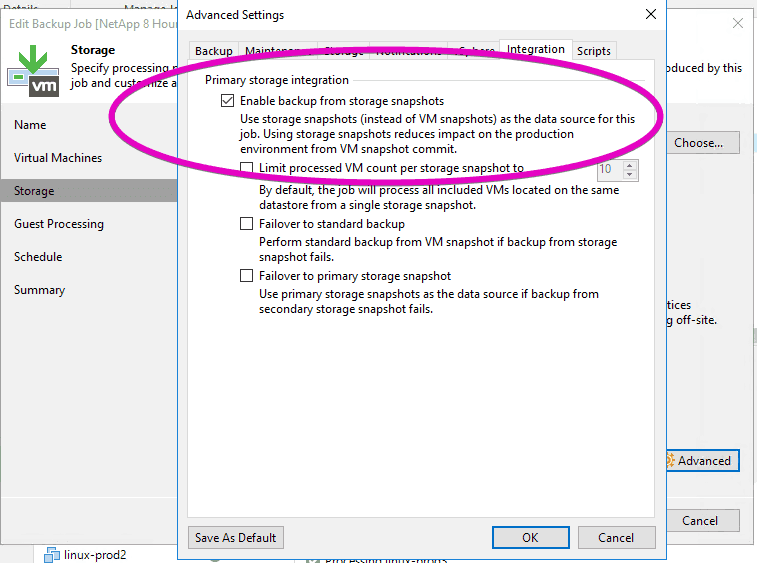 That's it! You are ready to go.
Restoring from Storage Snapshots with Veeam
You can use the regular old restore wizard to restore from a storage snapshot with Veeam, or you can browse the storage snapshot and restore from there.
This can be done from the home screen by navigating to Storage Snapshots under Backups: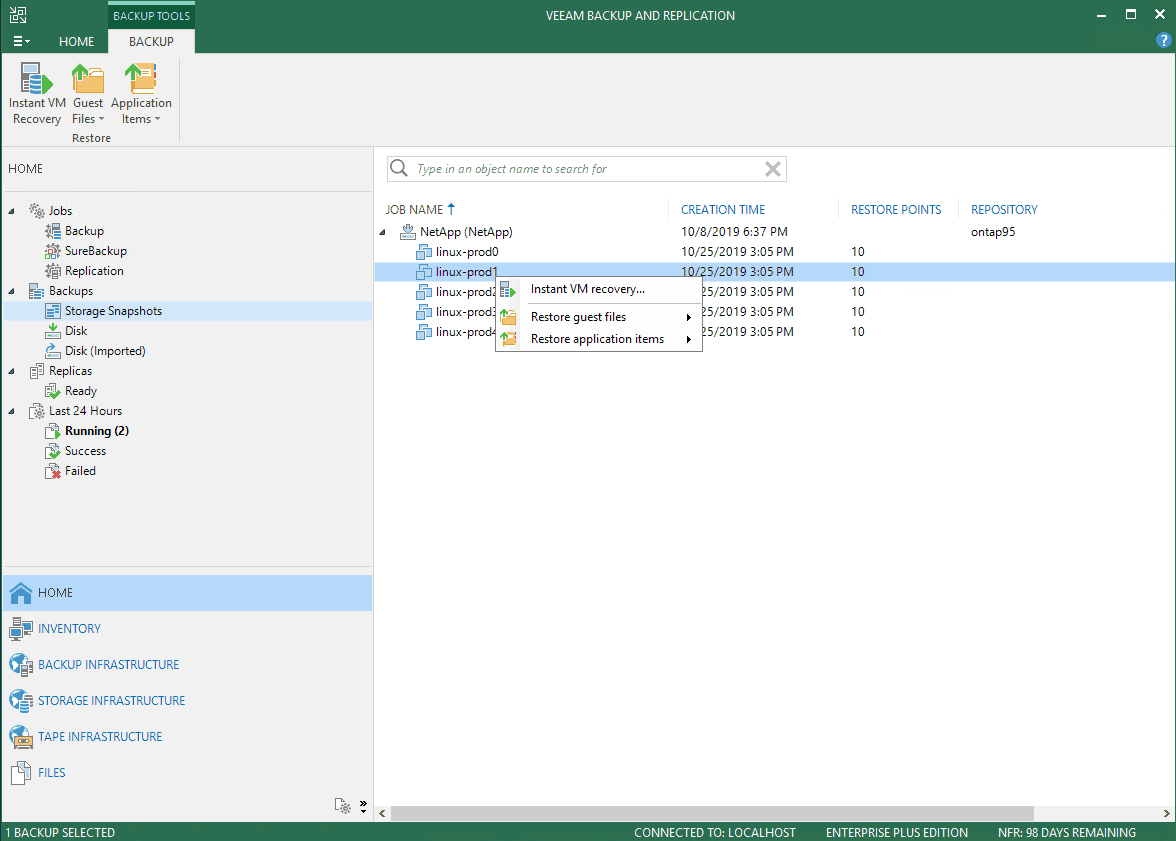 Alternatively, you can switch to the Storage Infrastructure view and browse your snapshots: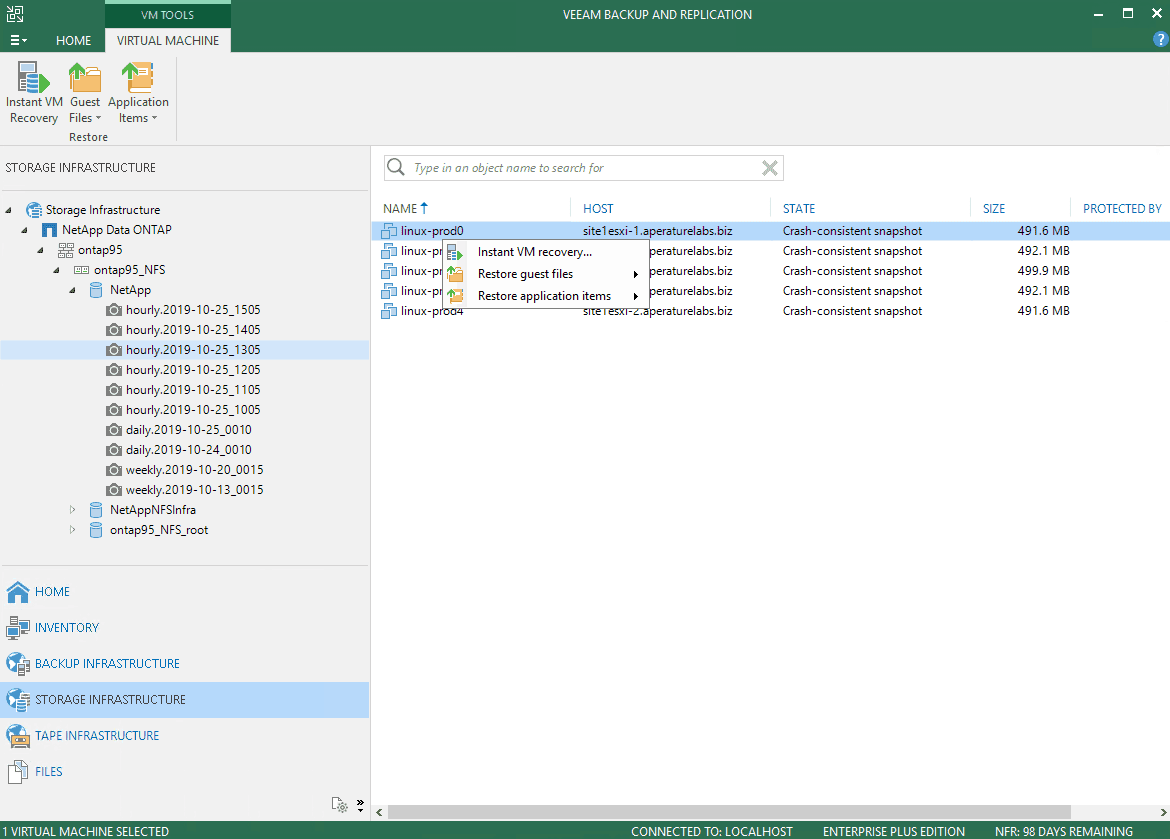 That's it! It couldn't be simpler to work directly with your primary storage array, thanks to Veeam.
Why Veeam Storage Integration is Awesome
Veeam Storage Integration is something that administrators may not be leveraging, even if they have a supported storage array. Sometimes, we hesitate to adopt new features because we worry about operational overhead.
Veeam is already easy to use, and adopting storage integration features is as simple as adding your storage array as I have shown above, and going about your business as usual. Everything seamlessly integrates with the Veeam wizards you already are used to using.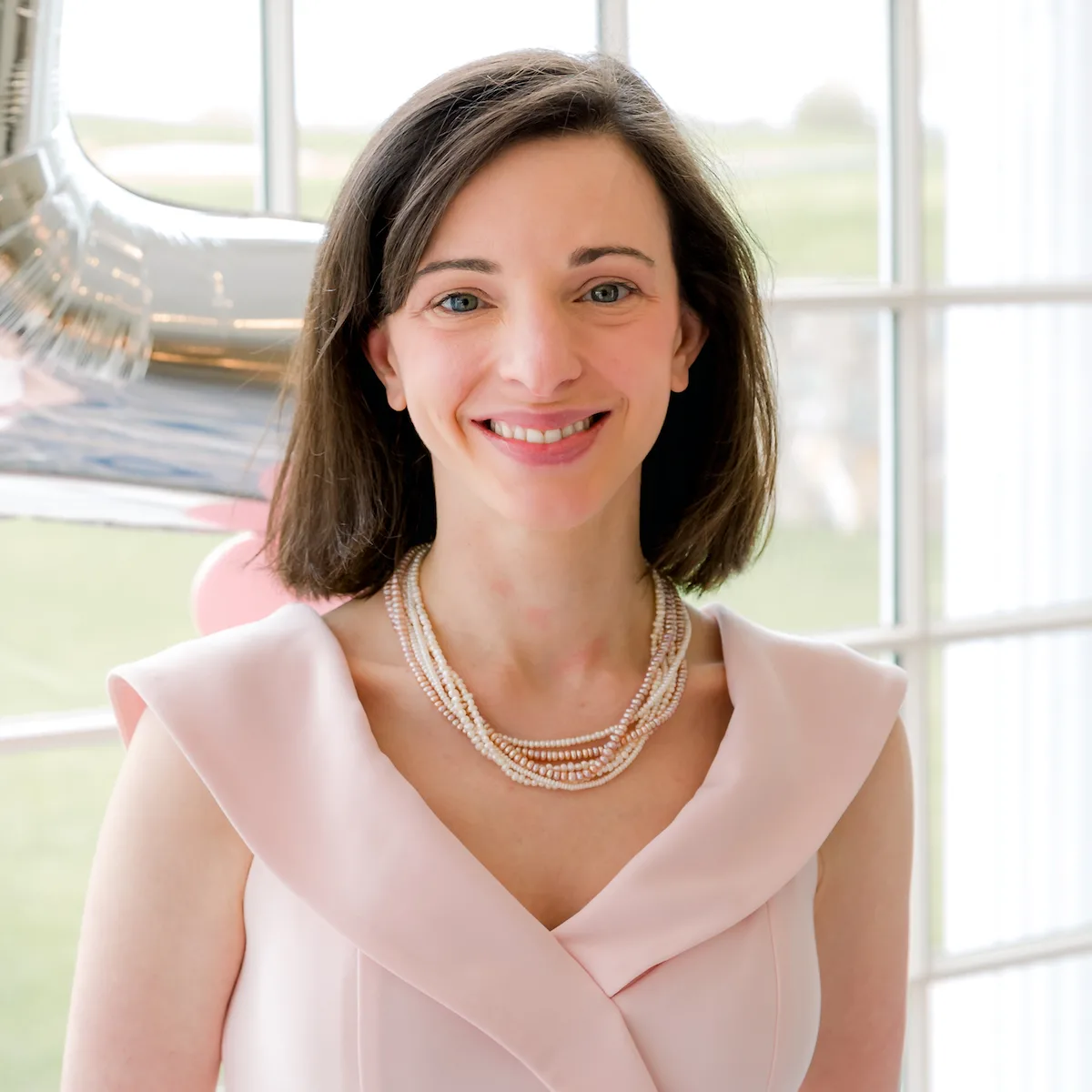 Melissa is an Independent Technology Analyst & Content Creator, focused on IT infrastructure and information security. She is a VMware Certified Design Expert (VCDX-236) and has spent her career focused on the full IT infrastructure stack.