Recently, I was able to get my hands on one of the VMware Cloud Solutions for a project I was working on. This is something I've been meaning to do for a while now, and I finally had the prefect use case. While I focused on one particular VMware Cloud Solution, there are several options out there.
We're going to take a look at some things to think about when it comes to picking the right VMware Cloud Solution (or solutions) for your organization, and the information you need to know going into the process.
What is this VMware Cloud stuff anyway?
Simply put, of you're a "VMware person" a VMware Cloud is your easy button when it comes to cloud consumption models. You get to consume VMware vSphere in the way you do today in the data center, but you are out of the business of having to worry about racking, stacking, power cooling, space, you know, all that physical stuff.
It's almost like virtualization, but for VMware!
If you want to consume the hybrid cloud, and have existing VMware workloads, VMware clouds are a great way to do this
Picking Your VMware Cloud
When it comes to consuming VMware Cloud, there are many options out there.
Some of the biggest names are:
There are also many service providers that offer VMware cloud solutions.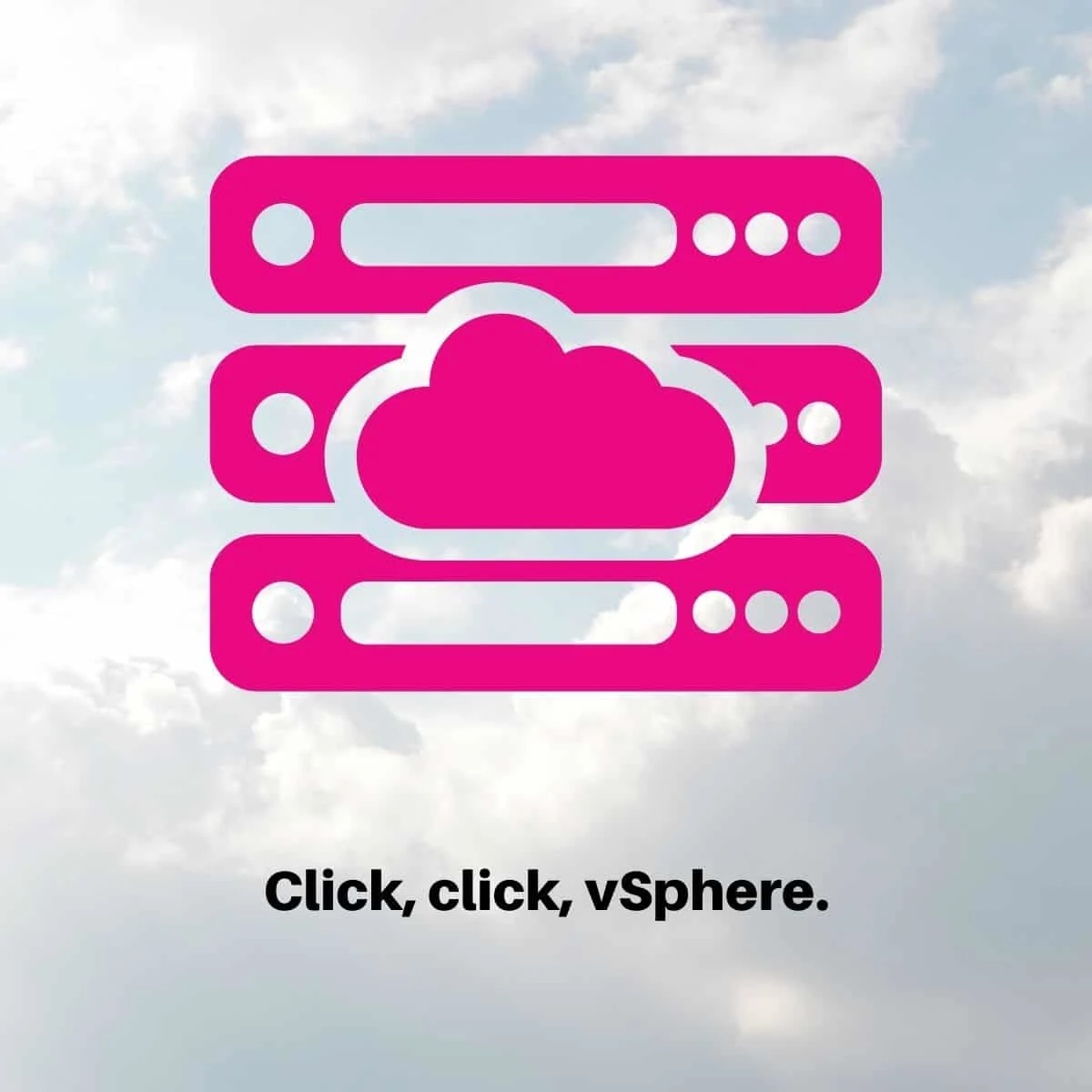 Each solution has its nuances, but one thing remains the same: it looks and feels just like the VMware vSphere you are used to managing in your data center.
Not sure where to start? Here are some things to think about.
Using the Cloud You Know for VMware
While VMware itself is consumed pretty much as you would in your datacenter, you do still need to deploy it. This means you'll have to login to a cloud provider and essentially order your VMware vSphere deployment.
If you're new to the cloud, you'll need to learn a new interface and some basic terminology of the cloud provider you select.
If you're already a cloud consumer, you may want to stick with a cloud you're already using for a couple of reasons.
First of all, you already know that cloud interface. You may want to deploy things like extra storage for your hosts, and tweak networking configurations. One common misnomer is you are absolved of anything cloud when it comes to a VMware cloud solution.
Also, with a bit of network magic, your cloud native workloads (or workloads you've already migrated to the cloud) can talk to your vSphere workloads. There are a number of use cases for this, and it may make sense for you to take advantage of this.
You may also want to use additional storage for your hosts. Again, this is something you would need to order through the cloud console, but then you would connect it to your vSphere environment the same way you would today in your data center. You would need to do the equivalent of creating export policies or authorizing hosts in the cloud console, however.
Cost of VMware Cloud
VMware solutions are priced differently among various cloud providers. Additionally, some providers have minimums for how many hosts you can deploy, and others will let you deploy just a single host if that is all you need.
The good news? There are cost calculators available from every major vendor, so you can have some idea of what you are getting yourself into.
Your Requirements for the VMware Cloud Infrastructure
While the functionality is very similar between VMware Cloud deployments, there are some slight differences in what is supported. You need to have a good understanding of your requirements before you can pick the best VMware cloud for your use case.
What are the things your VMware Cloud infrastructure absolutely must be able to do? For example, in my case, I needed to install a VIB on my ESXi hosts. Not ever VMware Cloud provider allows this, so I had to pick carefully.
Another area to watch out is networking. If you have very specific networking requirements, you may want to make sure they will be supported in the VMware Cloud infrastructure. VMware NSX can be a very good friend for some of these use cases.
Comparing VMware Cloud Solutions
Luckily, many community members have done some great work when it comes to comparing VMware could solutions. Check out this VMware Cloud comparison resource from vMusketeers if you're looking for a great side by side feature comparison, which was started by Simon Long.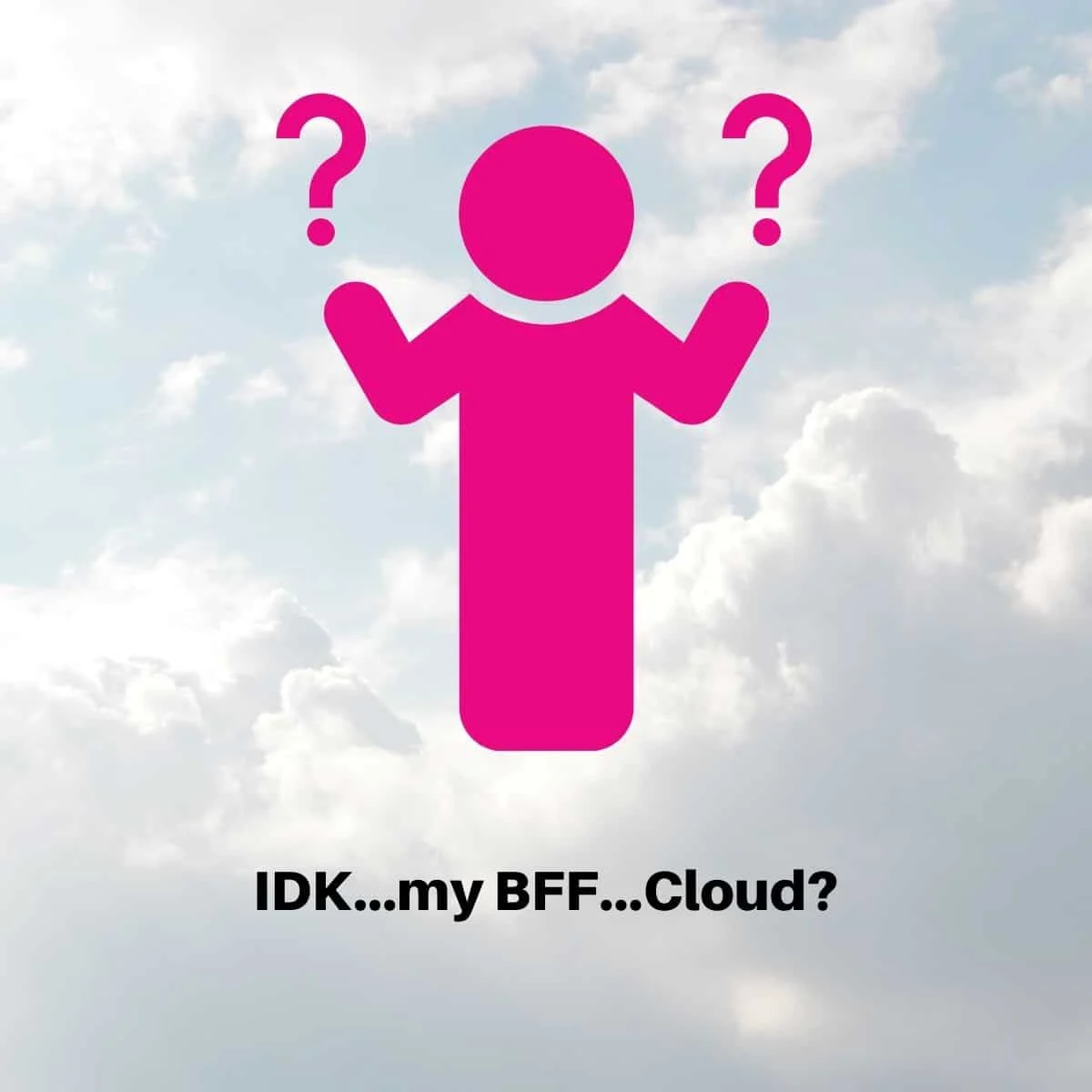 Here are things to keep an eye out for based on your requirements:
Minimum number of hosts
Cost
Types of Storage Available
Networking
Levels of host access
vSphere Versions (always check the compatibility matrix to make sure your environment is completely supported)
VMware Cloud Management
The best part about VMware cloud solutions is the VMware Cloud Management. In many cases, you may just need to log into vCenter, and you're good to go just like you would be in your vSphere environment in your data center.
This is, of course, after you have deployed vSphere from the cloud provider. To do this, you will need to log into the cloud provider's UI. You'll also need a basic understanding of the cloud provider's particular networking and storage capabilities.
Other than that, you're pretty much going to be working with the vSphere Client you already know and love. Be sure to pay special attention to the fine print of your cloud provider, so you know what sort of maintenance tasks you are responsible for above and beyond those of your virtual machines.
Design Considerations for VMware Cloud Solutions
While many VMware Cloud solutions themselves are designed by VCDXs and handed over to you, this doesn't mean you can completely skip the design phase of your project.
First and foremost, you need to know your requirements so you can pick the correct VMware Cloud solution, and deploy it correctly. The good thing here is that if it turns out you need more vSphere hosts, you can order them with a click of a button.
Most of the "Gotchas" you will encounter will probably be around networking.
Here are a couple of things to think about specifically in the networking area.
Do you need to connect to the cloud provider's non-VMware public cloud? For example, if you are using VMC on AWS, will your VMs hosted on VMC need to talk to VMs hosted in EC2?
Will you be connecting your on-premises vSphere environment for tasks like replication or migration?
Do your virtual machines need Internet access?
The other big consideration is storage. Many VMware Cloud Providers do offer VSAN which is great news. There are also many other storage solutions available in each VMware Cloud, so be sure to do your homework.
If there's one thing I know from all of my time with vSphere over the years, storage will make or break your environment, so choose wisely.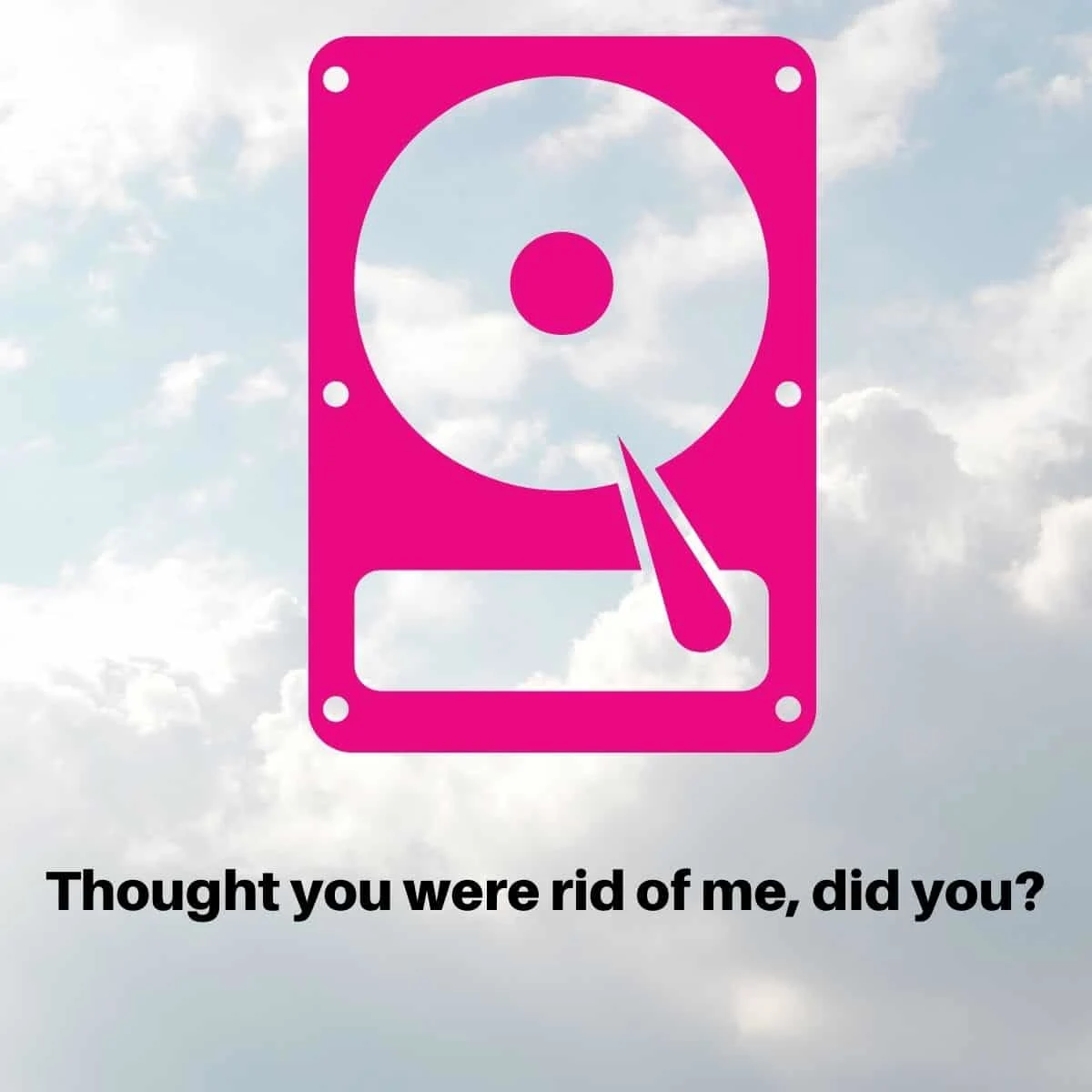 Another great benefit of VMware Cloud Solutions is that it is so very easy to upgrade your storage if you need to!
Finally, perhaps my favorite design consideration for VMware Cloud solutions is that there is much more room for error during the sizing phase. You can select from different host configurations with various amounts of CPU or Memory.
Mess up? Order a new host. Need more capacity? Order a new host. Not that I advocate not taking time during the sizing phase, but it is nice to know there are options to grow and contract as needed, versus ok now I have 16 chassis of UCS in my data center, now what?
Picking the Right VMware Cloud Solution
There really is no right or wrong VMware Cloud solution when we are talking about our hybrid cloud, or building a brand new environment hosted by a provider.
The key thing here is proper planning, and determining what your requirements are.
From there, it is a matter of deploying your VMware Cloud from the provider, which can be a bit of a learning curve if you are new to cloud.
Once your vSphere environment is ready for you, it is business as usual, which is my favorite part of the VMware Cloud. It looks and works just like the vSphere we have depeneded on for over a decade, because it is.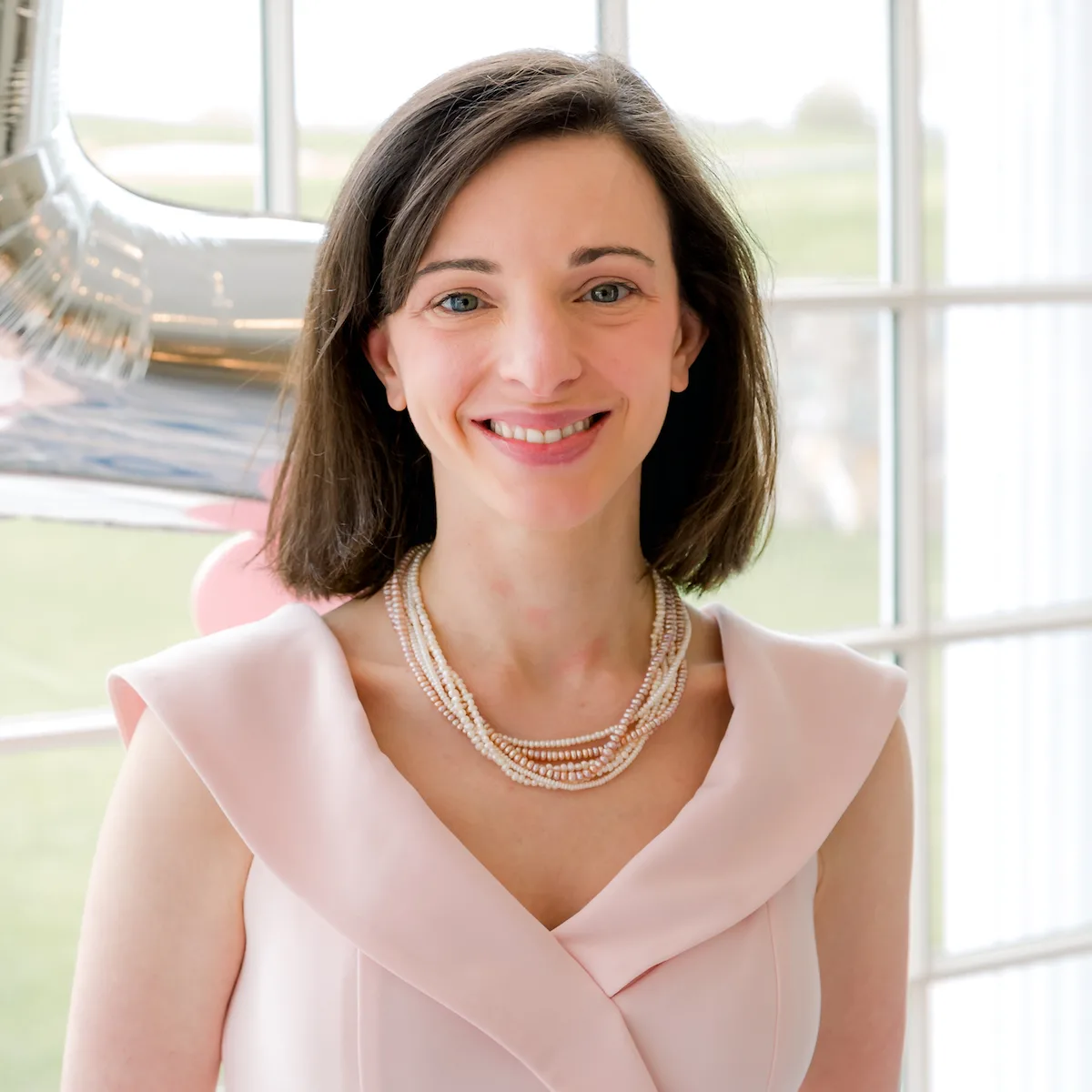 Melissa is an Independent Technology Analyst & Content Creator, focused on IT infrastructure and information security. She is a VMware Certified Design Expert (VCDX-236) and has spent her career focused on the full IT infrastructure stack.