If you have ever worked with Cisco UCS, or are thinking about bringing it into your environment, the Cisco UCS Platform Emulator is a true asset. The UCS Platform Emulator has recently been updated to a new version, version
3.1(2ePE1)
. This article talks about this version, and you can find a complete tutorial on how to get started with the
Cisco UCS emulator here
.
About the Cisco UCS Platform Emulator
The Cisco UCS Platform Emulator allows users to run an emulated virtual hardware environment, and use Cisco UCS Manager to configure the emulated hardware. This allows new Cisco UCS Manager users to experience some of the key features and functionality of UCS Manager, without needing a physical UCS infrastructure. It also allows existing Cisco UCS customers to test and make changes to a virtualized environment without impacting production.
The Cisco UCS Platform Emulator is known by several different names:
UCS Emulator
Cisco UCS Emulator
Cisco UCS Platform Emulator
Cisco UCS Emulator
UCSPE (UCS Platform Emulator, abbreviated)
As you can see, they are all variants of the official name of Cisco UCS Platform Emulator, and all can be used to describe the product. I would caution users against using the term Cisco Emulator, simply because Cisco does have a number of different emulators, such as the Cisco IMC Emulator, which is a completely different product.
If you are looking for a good walkthrough on how to get started with the Cisco UCS Platform emulator, be sure to check out my guide here.
Introducing the Cisco UCS Platform Emulator 3.1(2ePE1)
If you have been keeping score, the Cisco UCS Platform Emulator 3.1(2bPE1) was released at the end of 2016, and lasted throughout 2017. Very recently, Cisco released the UCS Platform Emulator 3.1(2ePE1). This is a patch release to 3.1(2bPE1), and as Cisco even states on their UCSPE site, all in all it is a minor update. You can also find historical versions of the Cisco UCS Emulator at the site.
If you are currently using the Cisco UCS Platform Emulator, be sure to check out my guide on how to update your emulator to the newest version here.
While the changes are minor, the fact is they are very important to a number of users. Now, let's take a look at the most practical features in this release of the Cisco UCS Emulator, and why they are so very important.
The Rise of the Cisco UCS S3260
If you are interested in the Cisco UCS S3260, this update is for you. It adds new features to the emulated platform, including storage profiles. To go along with this, there are new equipment templates, and new chassis templates. This helps users get started quickly with a custom virtualized equipment template.
Remember, the S3260 is a chassis capable of supporting up to two compute nodes, which means it behaves more similarly to the UCS 5018 chassis than a C-Seires rack mount server within the UCS Platform Emulator environment. This is why these new templates are so helpful to get up and running quickly.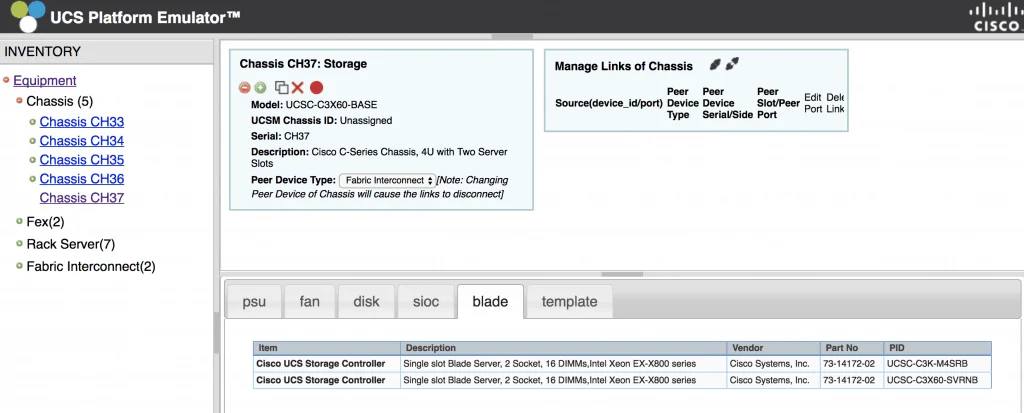 If you are looking for more details on the Cisco UCS S3260, be sure to look at the detailed writeup I have created here.
Cisco UCS Emulator Ease of Use
While UCSPE is not difficult to use when you have Cisco UCS experience, some may find it daunting at first. In addition to the new templates we just mentioned, the default hardware configuration was updated to reduce some of errors and warnings once users have logged into UCS Manager.
For those looking to use the Cisco UCS 6248 Fabric Interconnects, a new virtual equipment configuration has been provided along with the UCSPE download. This configuration can be imported into the Cisco UCS Emulator instead of switching the Fabric Interconnect configuration manually. If you need a different Fabric Interconnect model than the 6248 or the default 6332-16UP you can find the instructions to switch the FI model here.
If you are looking to evaluate the S3260 in particular, these updates will go along way in the usability for the Cisco UCS Emulator for you. You can also watch a demo of the S3260 in UCSPE here.
If you are looking to update from a pervious version of UCSPE to 3.1(2ePE1), be sure to take a look these helpful tips.
You can find UCSPE 3.1(2ePE1) on the official Cisco UCS Platform Emulator site.
As always, here is the disclaimer I always include when talking about UCSPE:
Disclaimer: Your UCS Manager configuration is lost across reboots of the emulator appliance, please make sure you have backed up your UCS Manager configuration!
Understanding Cisco UCS
Are you new to the world of Cisco UCS? While the Cisco UCS Platform Emulator is a great way to get started, do not miss this overview of Cisco UCS Architecture. It is a good idea to get a better understanding of the benefits and difference when comparing Cisco UCS to other server architectures.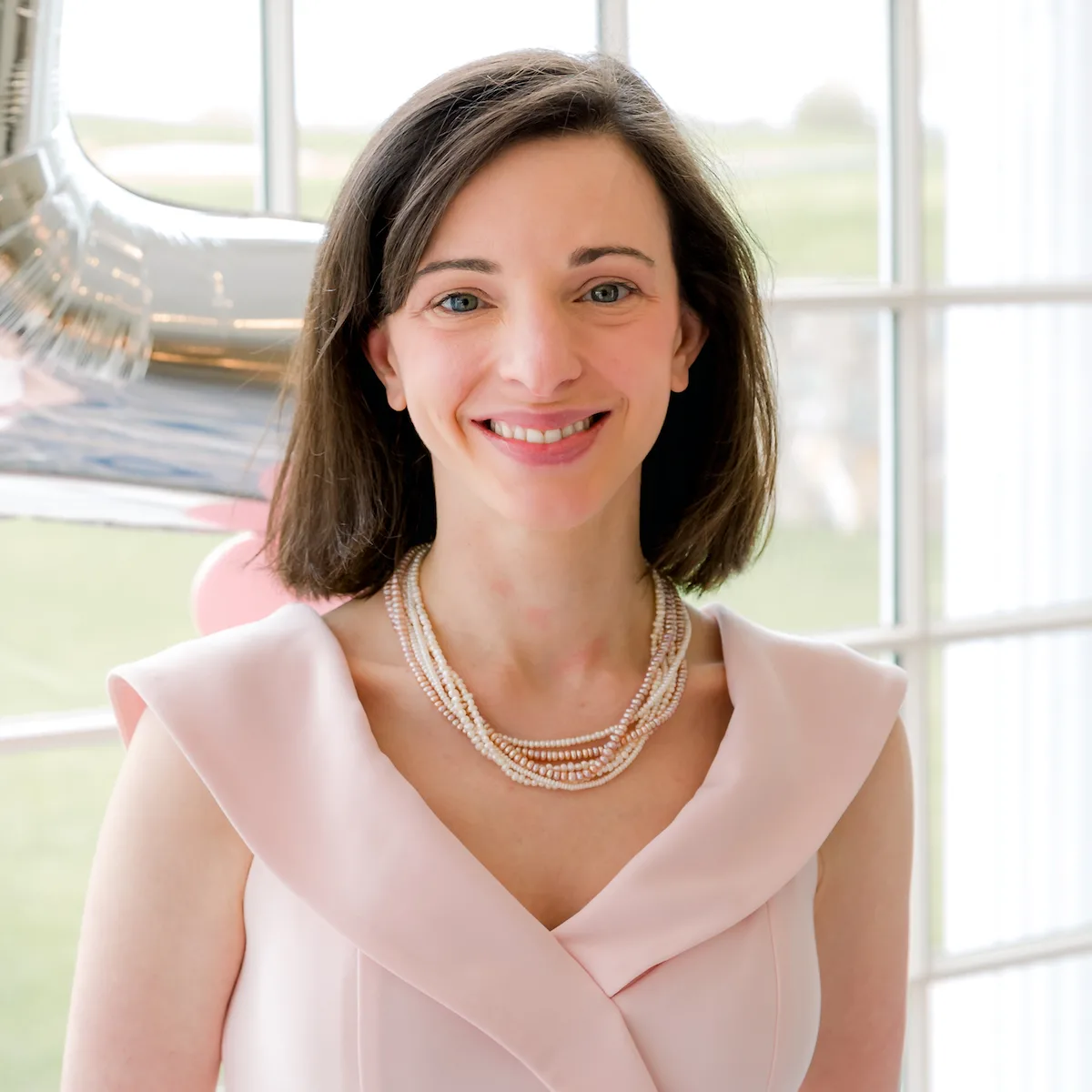 Melissa is an Independent Technology Analyst & Content Creator, focused on IT infrastructure and information security. She is a VMware Certified Design Expert (VCDX-236) and has spent her career focused on the full IT infrastructure stack.