I remember years ago when VMware bought Nicira. While it was something interesting that grabbed my attention, I could not predict the success of VMware NSX, VMware's software defined networking platform. VMware NSX has increased in popularity in leaps and bounds over the last several years, mostly because it is a powerful platform, and fits right into the ever popular VMware vSphere platform.
Let's take a look on how you can get started on the certification path to becoming a VMware Certified Professional in Network Virtualization, also known as the VCP-NV.
VCP-NV Requirements
VMware is a company with a long history, and they have done a lot of things right. One thing in particular that is very interesting is that when it comes to the requirements for the VMware VCP-NV, things are slightly different than the other VMware VCP certifications.
To learn more about the complete VMware VCP Certification process, be sure to check out the complete guide here.
Now, let's quickly review the requirements for obtaining any VMware VCP:
Take a VMware Authorized Training Class
Pass the VMware vSphere Foundations Exam
Pass the VMware VCP exam of your choice (in this case, the VCP-NV exam).
This is pretty standard. If you already have a a valid VMware VCP, you can skip the training class requirement and vSphere foundations exam for subsequent VCPs. For many people, this is the path that is taken.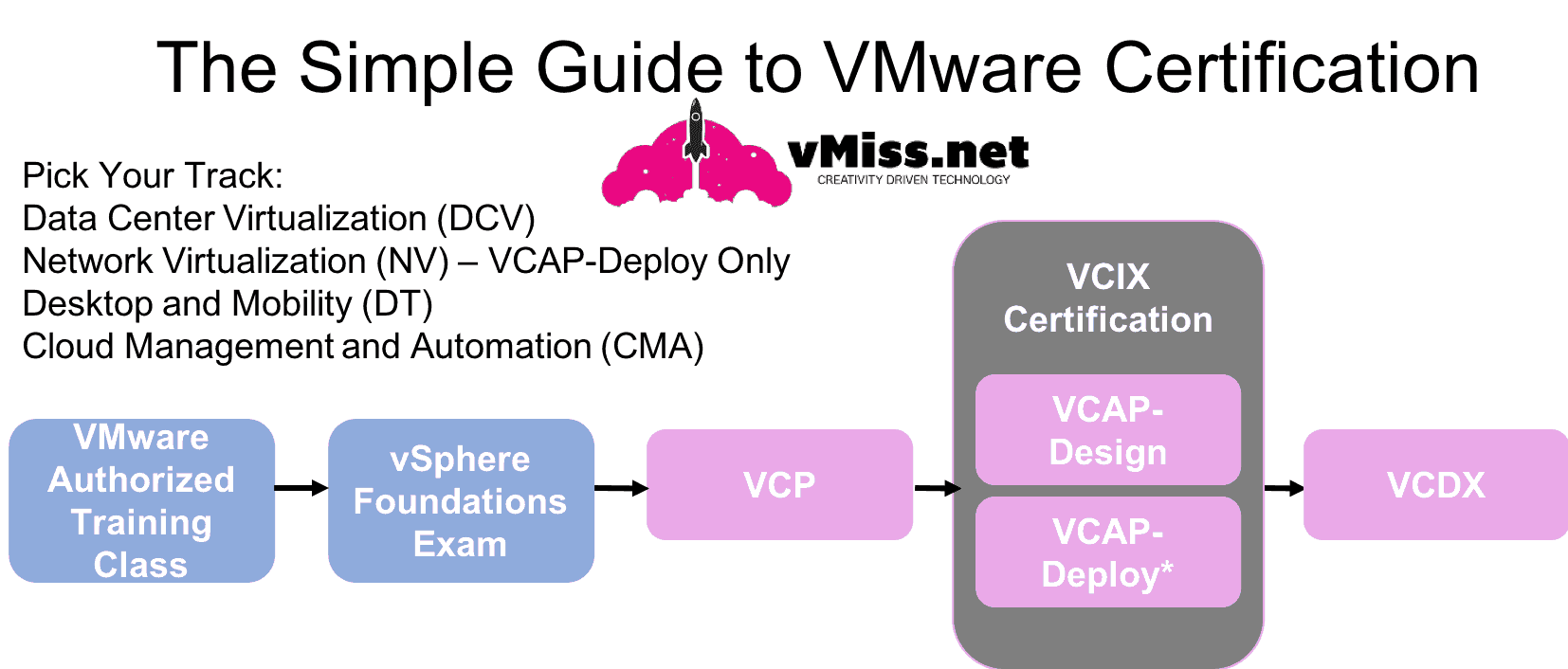 Interested in finding out more about the VMware certification path? Don't miss The Simple Guide to VMware Certification!
The Other Path to VCP-NV
VMware NSX is VMware's foray into the networking arena, there is no doubt about that. When we think about networking, what is the first thing that comes to mind? Usually Cisco. That is why VMware has made special provisions for Cisco certification holders.
If you have a valid Cisco certification such as:
You can jump right to the vSphere Foundations exam, without the VMware authorized class requirement. In this case, your VMware certification path to VCP-NV will look something like this:
Submit proof to VMware that you hold an active CCNA, CCNP, or CCIE certification
Pass the VMware vSphere Foundations Exam
Pass the VMware VCP-NV Exam
As VMware knows, undertaking a certification path from any vendor takes time and commitment. With this special VCP certification path for Cisco certification holders, VMware is trying to make the VCP-NV certification more accessible to current networking professionals.
You can learn more about the VMware VCP-NV requirements on the official VMware Education site.
Getting Ready for the VMware VCP-NV Exam
When it comes to any VMware certification exam, your first stop should always be the Exam Guide. The Exam Guide is your step by step checklist when it comes to the material you need to know for the VMware certification.
You can find the Exam Guide for the VCP-NV 6.2 exam right here. A little trick if you are looking for other VMware certification exam guides is that they are available for download from the page you schedule the exam from.
Looking to learn more about VMware NSX? Try these handy resources:
Resources for Getting Started with VMware NSX
The Best VMware VCP-NV Study Resources
The 2018 #VMwareSummerReading List – The Summer of NSX
Why Pick the VCP-NV Certification?
When it comes to the VMware certification tracks, one of the most difficult things can be picking which one to start with. Here are some things to think about when you are trying to determine which VMware certification track is right for you:
Do you find the subject interesting?
Can you see yourself spending a lot of time on the subject?
Are you looking to learn something new, or build upon existing knowledge?
When it comes to the VMware NSX certification path, starting with VCP-NV, it may be the one for you if:
You love to #RunNSX!
You find networking interesting and want to learn more about it.
You already have some Cisco certifications, which makes obtaining the VCP-NV a little quicker.
You want to learn more about one of the most rapidly advancing technologies.
No matter which VMware VCP certification track you pick, even if it is VCP-NV, remember, you will need a fundamental knowledge of how VMware vSphere operates. This is what the VMware vSphere foundations exam tests. After all, it makes sense, all of these interesting technologies build on the fundamentals of the VMware vSphere platform, including ESXi and vCenter Server. Stay tuned for more on VMware certification and vSphere foundations!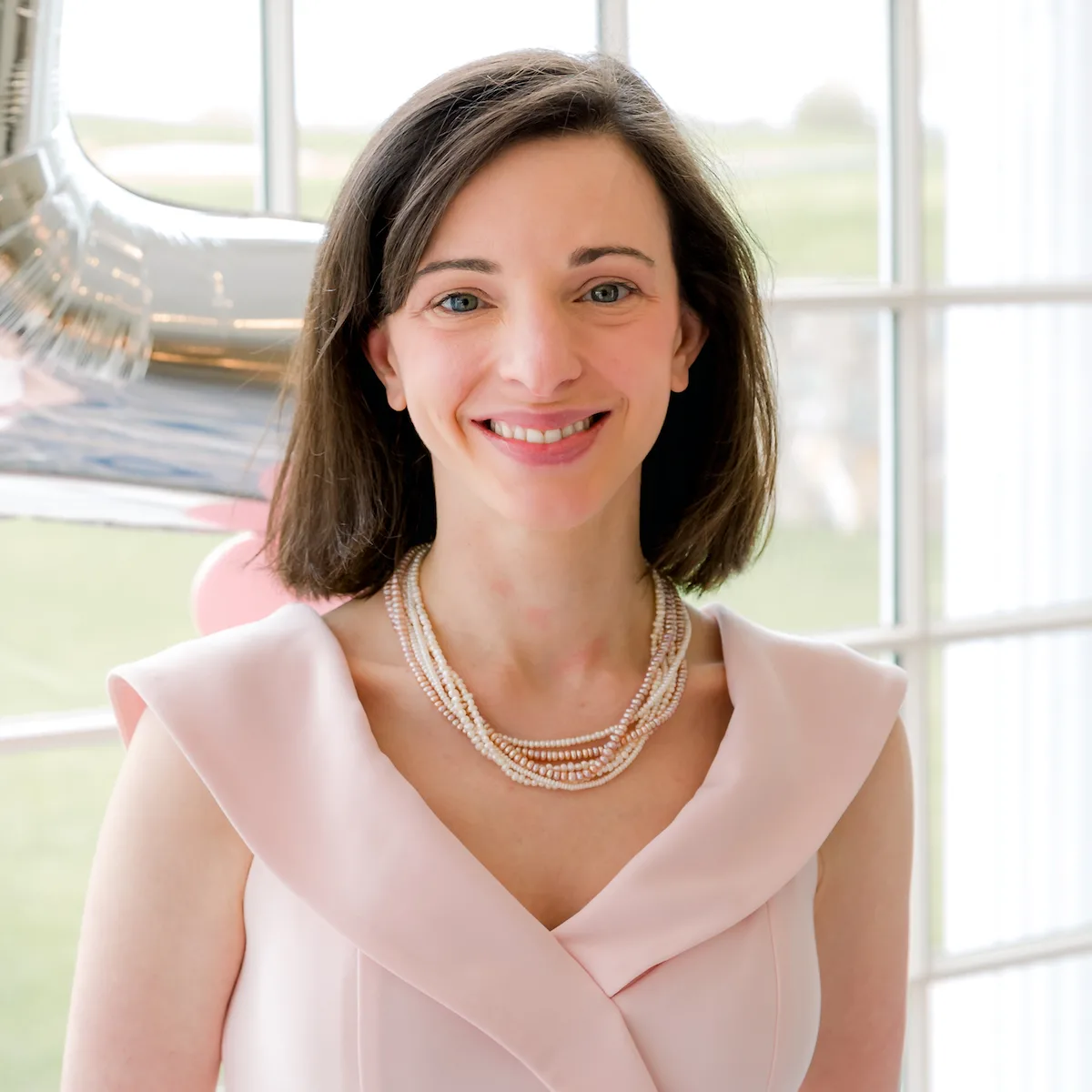 Melissa is an Independent Technology Analyst & Content Creator, focused on IT infrastructure and information security. She is a VMware Certified Design Expert (VCDX-236) and has spent her career focused on the full IT infrastructure stack.