#VirtualDesignMaster LIVE @Interop is behind us, and a big thank you goes to everyone for their support! Fun fact, I attended one of the final Comdex conferences back in the day, so it was really great to attend my first Interop! While I spent most of my time in the expo at the #VirtualDesignMaster booth, I did get to take a few breaks and take some strolls through the expo to see some of the fantastic products showcased.
First of all, we couldn't have done it without the support from Susan Fogarty (@SusanFogarty) at Network Computing, and the rest of the Interop team, @jjessup44, @interop_andrew, and @madelineUBMtech. Thank you so much for the opportunity to further the reach of #VirtualDesignMaster!
Also, thank you to everyone who stopped by the booth to say hello or find out more about the competition, especially familiar faces like @kylemurley, @andimann, @gurusimran, @mierdin, @deepstoragenet, @virtualizedgeek, @punchingclouds, @scott_lowe, and @gallifreyan. The support we have gained over the last couple of years has been tremendous, and we can't thank everyone enough for cheering us on!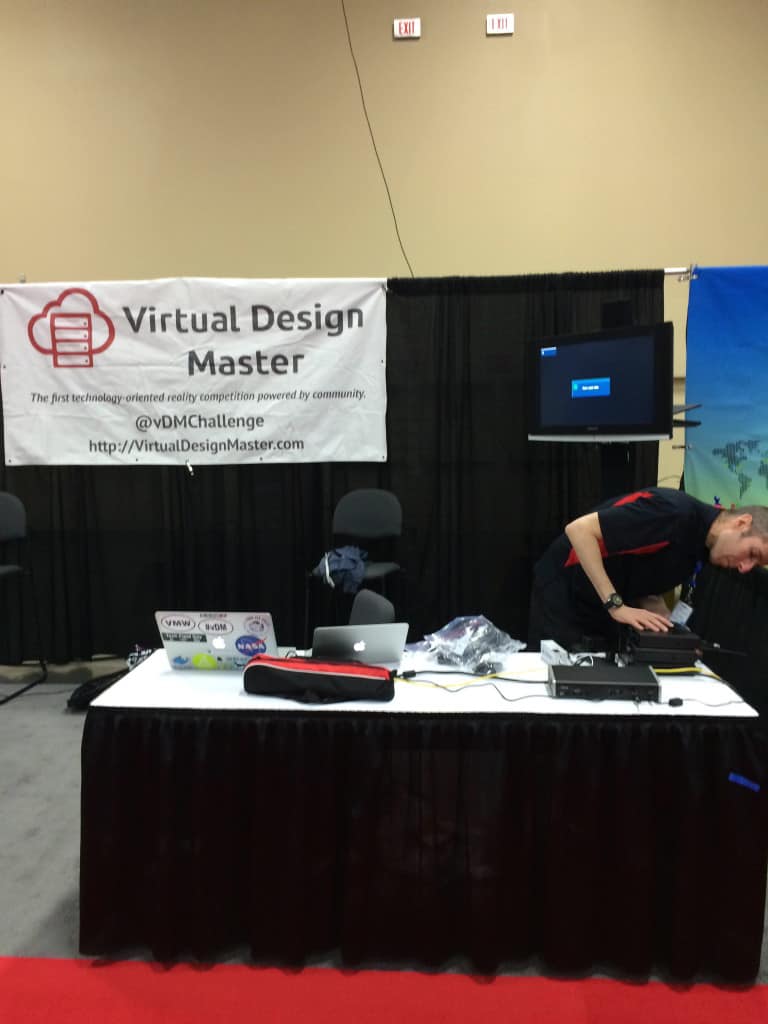 (Of course, thanks to my cohorts, Eric Wright for on premises support, and Angelo Luciani for off prem support!)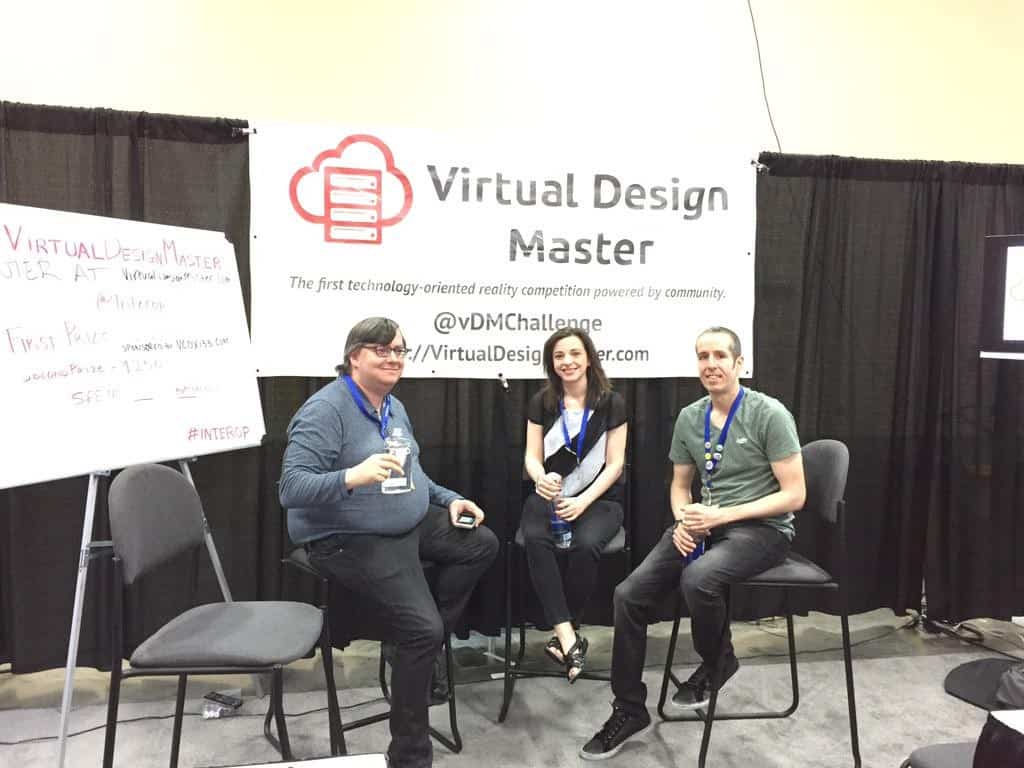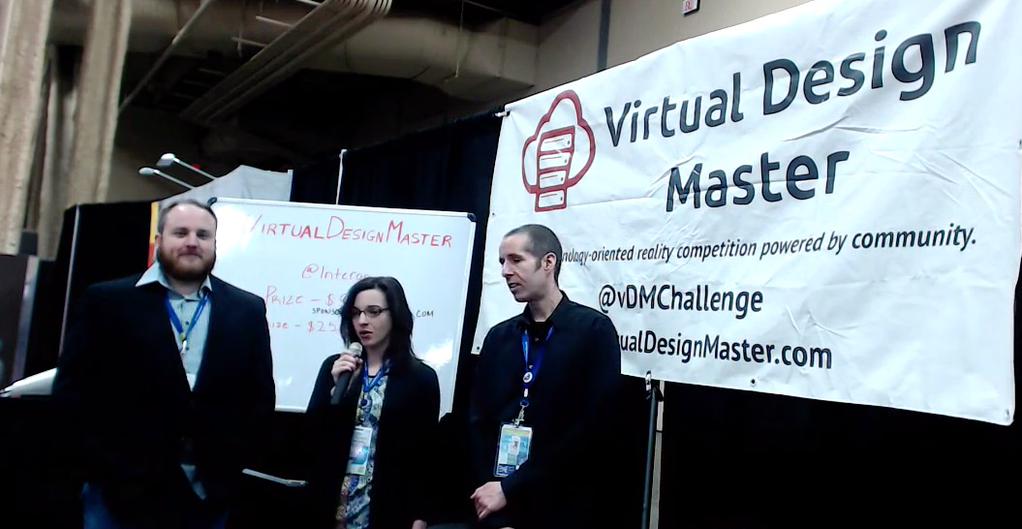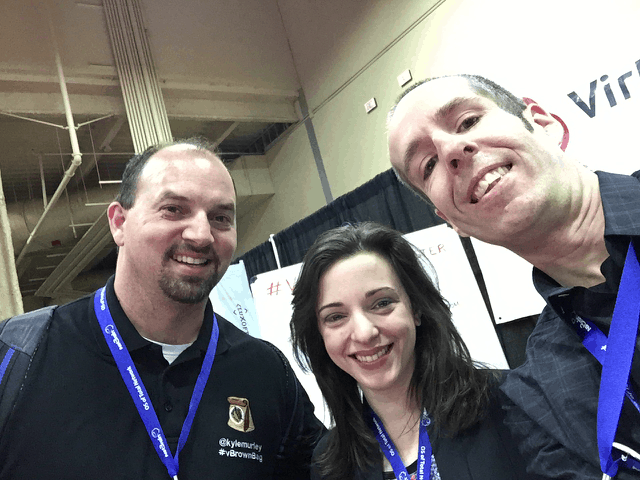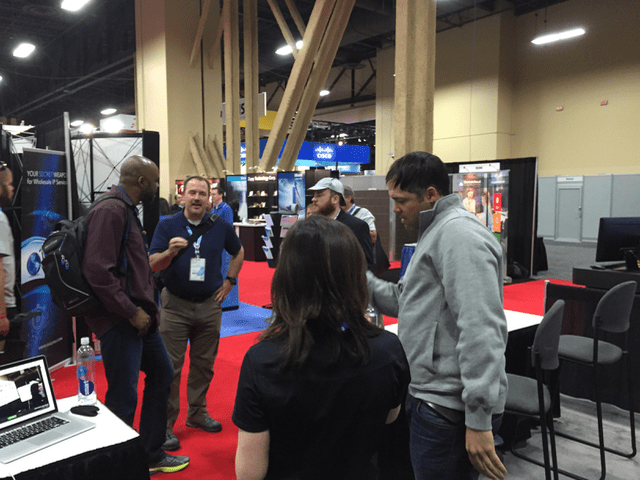 Finally, this wouldn't be a competition without prizes and people to win them! Thank you to Rene Van Den Bedem, @vcdx133, for donating our grand prize! Rene has been such a great champion of our program, and we are always glad to have him be a part of the fun! Thank you to Chris Wahl for joining us as our special guest judge, and a very big congratulations to our winners, @daemonbehr, @sijith_m, and @cody_bunch.
If you want to experience the event again, or missed it the first time around, our videos from the event can all be found on the #VirtualDesignMaster website, on the Interop page, along with our challenges from this competition. As always, feel free to try out the design scenarios yourself!
We'll see you all soon for #VirtualDesignMaster Season 3!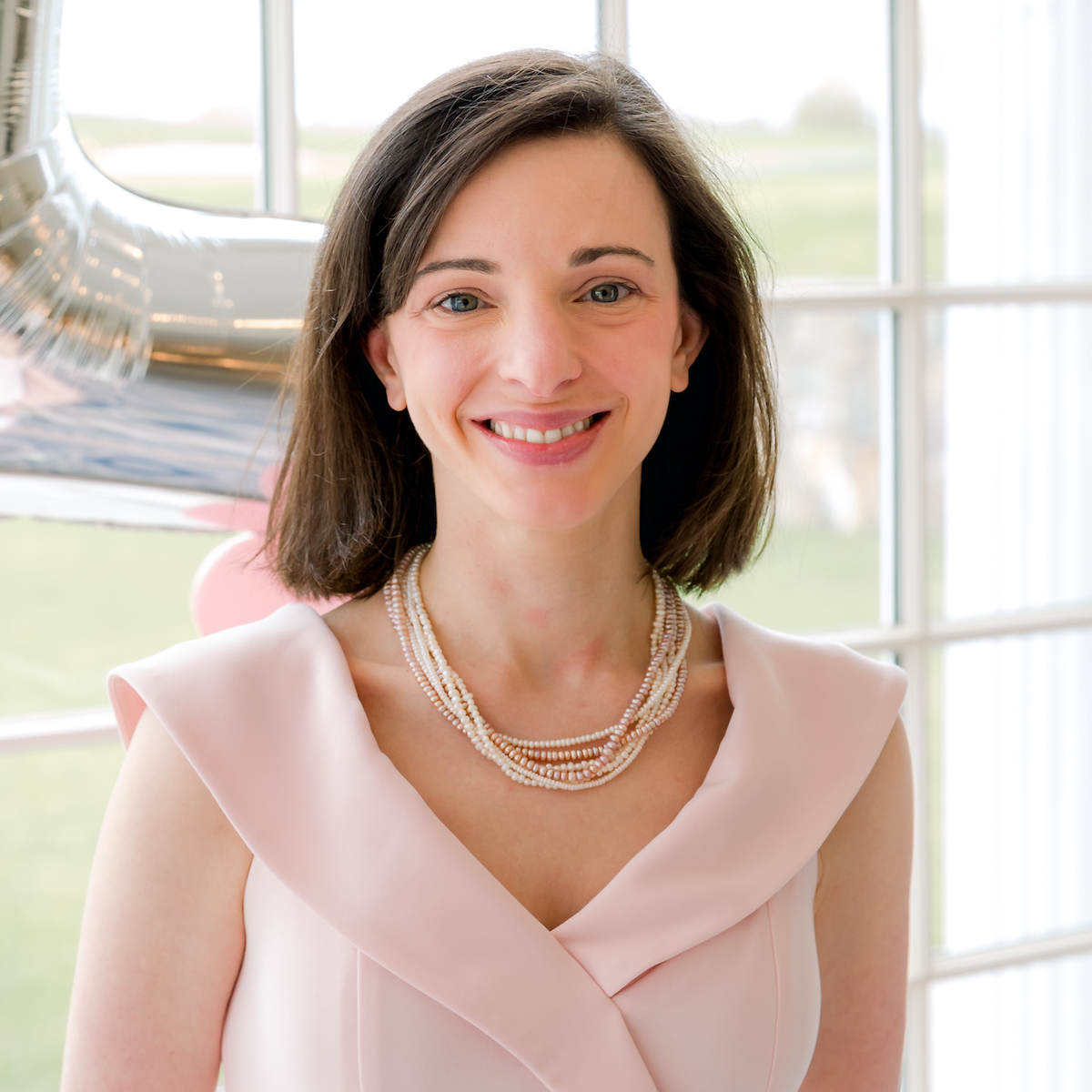 Melissa is an Independent Technology Analyst & Content Creator, focused on IT infrastructure and information security. She is a VMware Certified Design Expert (VCDX-236) and has spent her career focused on the full IT infrastructure stack.