One of the great things about FlexPod is its versatility. I can run multiple operating systems and applications on the same set of physical hardware. Just because I deploy a certain validated design doesn't mean that other solutions can't co-exist in the same hardware. Perhaps I only need eight of my 16 blades for VMware vSphere, and I want to use the other eight for Microsoft Private Cloud. Great! Go for it! Let's take a closer look at FlexPod Datacenter with Microsoft Private Cloud.
Fast Track to the Cloud
Microsoft has a program called Private Cloud Fast Track, of which FlexPod Datacenter with Microsoft Private Cloud is a part of. Microsoft formed this program to enable its customers to begin their journey to the cloud with pre-validated solutions. Sound familiar? Indeed it does, which is why it is a no brainer that there's a Cisco Validated Design (CVD) and NetApp Validated Architecture (NVA) for that. We're going to take a closer look at the NVA, by Glenn Sizemore which can be found here.
Cloudy With A Chance of Multi-tenancy
One of the key features of any cloud is the ability to provide multi-tenancy. We need to be able to divide our cloud into pieces for our customers. In the past, we've always thought about large service providers when we think of multi-tenat environments, but what about other enterprises? Within any IT organization there can be a case for multi-teancy for a variety of reasons. For example, we may be running development, test, and production systems on the same FlexPod and want to ensure they don't step all over eachother. By using things like resource pool, across multiple aspects of our infrastructure. At the hypervisor layer, we may want to use resource pools to control the use of Hyper-V CPU and Memory. At the storage layer, we may want to use NetApp Clustered Data ONTAP's Quality of Service to control storage performance, and at the Network layer we may want to use Quality of Service on our Cisco Nexuses to control bandwidth.
One of the fundamental features of multi-tennant cloud environments is the ability to provide metering and chargeback information. Luckily, we have the ability to do this within our Microsoft Private Cloud with Microsoft System Center 2012 R2. Virtual machine sprawl is a huge consumer of our infrastructures. Now that there is no physical asset tied to our servers, and no hardware maintenance to worry about, groups tend to forget to clean up their virtual machines after they've finished with them. Chargeback, or even showback can help re-gain control of virtual machine sprawl. It can also help organizations begin to provide pricing models for *aaS based services.
Push the Button
Another great feature is the ability to orchestrate your infrastructure from end to end with our FlexPod Datacenter for Microsoft Private could. We can leverage the power of Microsoft System Center Orchestrator to perform tasks with the press of a button. Things like deploying an application become simple, enabling our users to order their own infrastructure on demand. The Data ONTAP PowerShell toolkit adds this ability to our storage, all from familiar Microsoft based products for our infrastructure administrators. We can even offer standardized services to our customers buy using Microsoft System Center 2012 R2's Service Manager.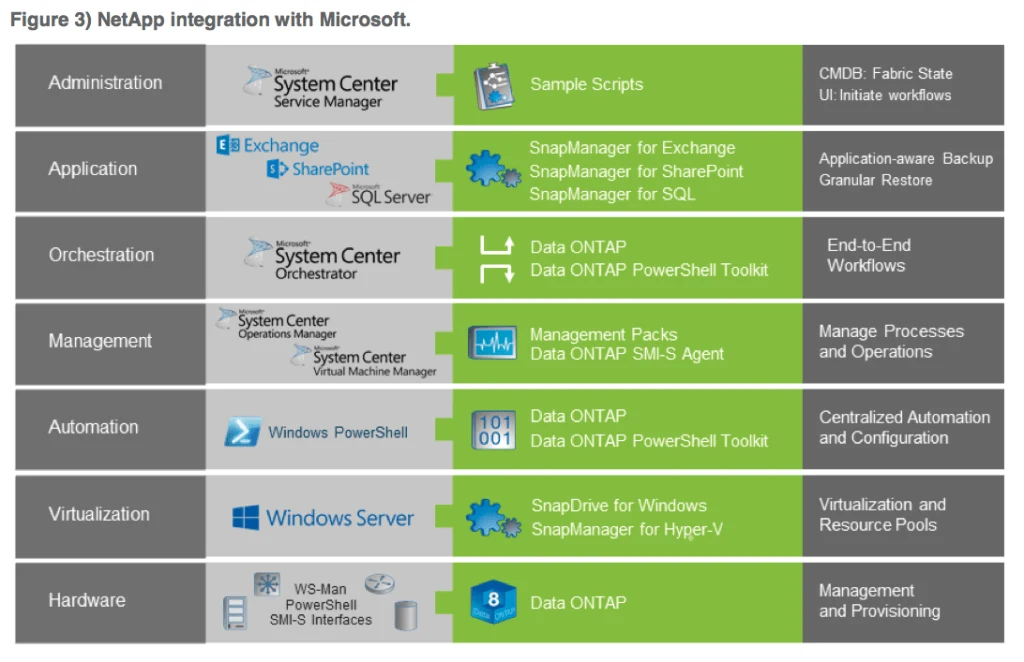 (NetApp integration with Microsoft, from the FlexPod Datacenter for Microsoft Private Cloud NVA)
NetApp and Microsoft Build the Microsoft Cloud
At Microsoft Tech Ed 2013,
FlexPod with Microsoft Private Cloud
won the Systems Management
"Best Of" Award
. NetApp Private Storage for Azure also helps organizations make the journey from private cloud to hybrid cloud. These are just two of the ways Microsoft and NetApp pair together for the cloud journey. NetApp's support of SMB3, combined with Microsoft's Support of continuously available shares allows infrastructures to run
Hyper-V 2012
and
SQL 2012
with SMB3 as their protocol of choice. Combined with some of Clustered Data ONTAP's features such as non disruptive operations and Quality of Service control make NetApp and Microsoft a great choice for the foundations of an infrastructure.
The Flex of FlexPod is where these, and other features become very important. The reason we are building a private cloud infrastructure is to give flexibility to our customers, whether they be internal or external. More organizations are making the jump to use cloud as a part of their IT portfolio. Using FlexPod to power that cloud becomes easy with all we've talked about here.
Song of the Day – Sheppard – Geronimo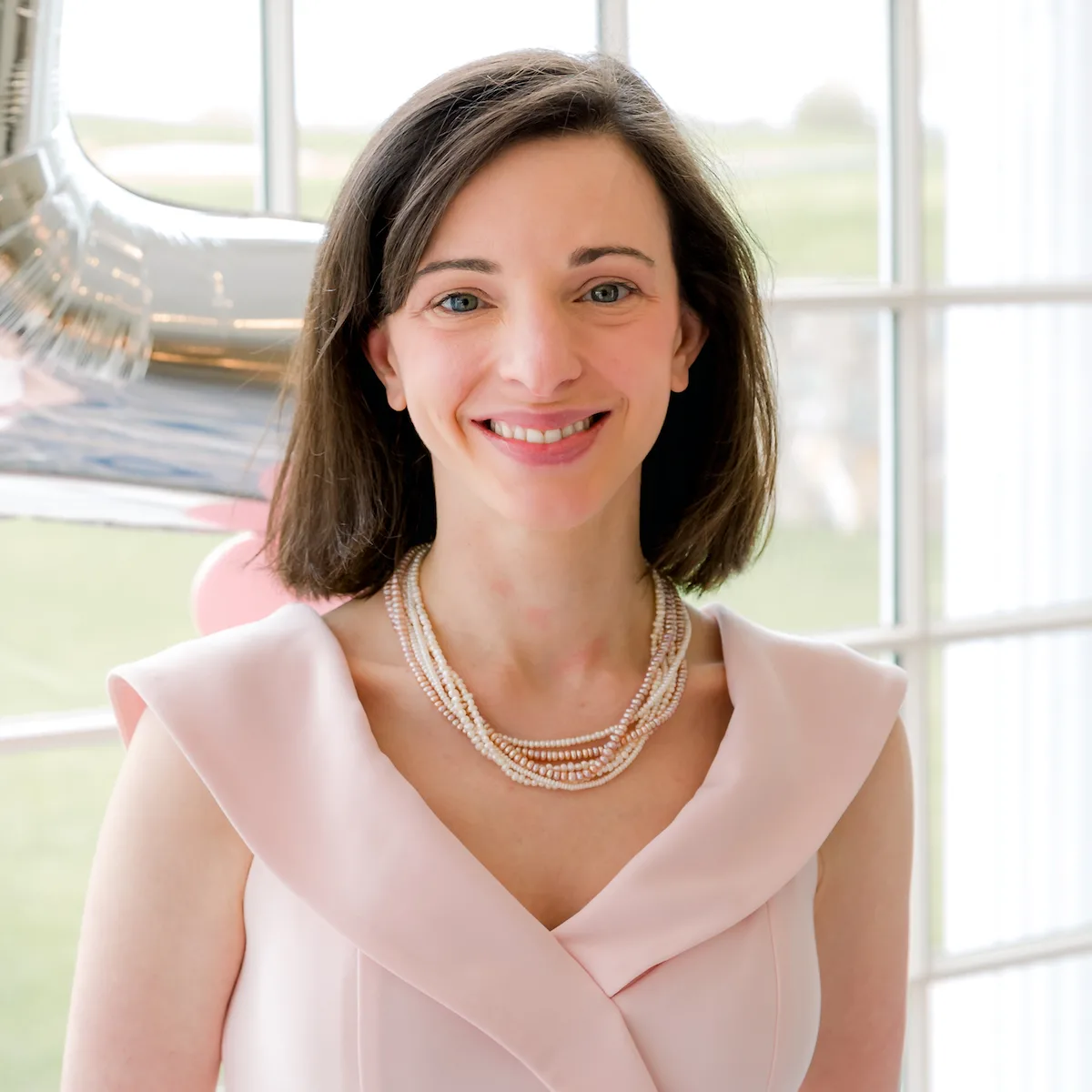 Melissa is an Independent Technology Analyst & Content Creator, focused on IT infrastructure and information security. She is a VMware Certified Design Expert (VCDX-236) and has spent her career focused on the full IT infrastructure stack.