There has been a fundamental shift in the way we look at our IT infrastructures since the early days of virtualization, especially when consolidation was taking place.
If you don't remember the many hours of care and feeding as we migrated physical machines to virtual machines, we were very focused on the server level. It was all about the server during the transition, and we spent a lot of time and effort making sure we everything just right.
We focused on things like CPU and memory and disk space like we were writing dissertations for each and every server we brought into the virtual world.
Over the last decade or so, this paradigm has shifted tremendously. We went from caring about each and ever virtual machine like a cherished pet to not worrying so much, because the virtual machine was just a part of a larger herd.
With the rise in the cloud over the last decade, organizations have begun to look at their servers in a different way. Instead of thinking of sending 10 servers to the cloud, we began to think about sending an application to the cloud, and then about what components made up that application.
Throughout this journey VMware has continued to be the virtualization platform of choice in the majority of datacenter. From the days of ESX and Virtual Infrastructure to the era of ESXi and vSphere, to VMware Cloud on AWS to VMware Cloud Foundation, we have relied on VMware to power our infrastructures.
We are about to enter the next evolution of VMware vSphere.
Introducing VMware vSphere 7 with Kubernetes
VMware vSphere 7 is ushering in a new era of virtualization.
At the end of the day, VMware is all about abstraction. Abstracting the virtual machine from the hardware it runs on, abstracting the personality of a vSphere host using host profiles or powerful automation tools.
Now, it is time to abstract applications from the servers they run on.
You know where I'm going with this.
I'm talking about VMware vSphere 7 with Kubernetes.
Whether you are just starting your container journey, or struggling to manage your growing Kubernetes environment, vSphere 7 will change the game and allow VMs and containers to live in perfect harmony.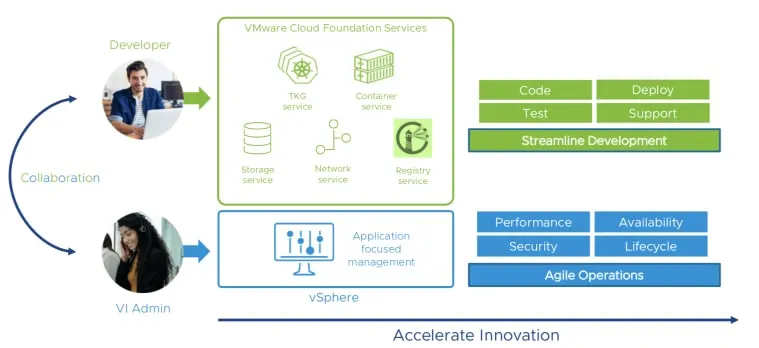 At the heart of this tight integration between vSphere and Kubernetes is the Tanzu Kubernetes Grid.
Think of TKG as VMware's very own home grown Kubernetes distribution, designed with performance and virtualization in mind.
You may have heard about Tanzu and Project Pacific. With the launch of vSphere 7, we're talking about tighter than ever before integration between vSphere and Kubernetes.
From an operational perspective, this integration makes it easy to get Kubernetes up and running in your environment, leveraging APIs to create and manage Kubernetes clusters.
Best of all, the operation of these environments is simple. vSphere 7 with Kubernetes is all about providing a modern interface to deliver a public cloud like experience for vSphere customers.
By integrating so tightly with Kubernetes, VMware has been able to do amazing things, even at the hypervisor level. We're talking better performance for Kubernetes running on ESXi than on bare metal.
The VMware and Kubernetes experience really boils down to three things.
Rapid adoption. Many organizations haven't even looked at Kubernetes seriously because the infrastructure intimidates them. vSphere 7 with Kubernetes removes the uncertainty and guesswork from deploying an enterprise grade Kubernetes environment.
Ease of deployment and operations Let Kubernetes be managed like a true enterprise workload via vSphere, not a science experiment.
Acceleration of Applications. The first two aspects of the VMware and Kubernetes experience are all about the infrastructure and the virtualization administrators. At the end of the day, these things enable acceleration of applications, in development, deployment, and performance.
Remember that paradigm shift we talked about? It isn't as much about the virtual machines or the servers any more, but the applications.
While we have shifted gears to this view, the fact of the mater is that the infrastructure underneath the application is still a mission critical component, which some people still forget about.
It has to be manageable. VMware brings that to the Kubernetes space.
It has to be reliable. VMware brings that to the Kubernetes space.
It has to perform well. VMware brings that to the Kubernetes space.
VMware is bringing well over a decade of mission critical infrastructure experience to the new era of application modernization and hybrid cloud. vSphere 7 with Kubernetes ushers in a new era of virtualization, and a new era of infrastructure and application management. Be sure to read more about all of the new vSphere 7 with Kubernetes features on the vSphere 7 website.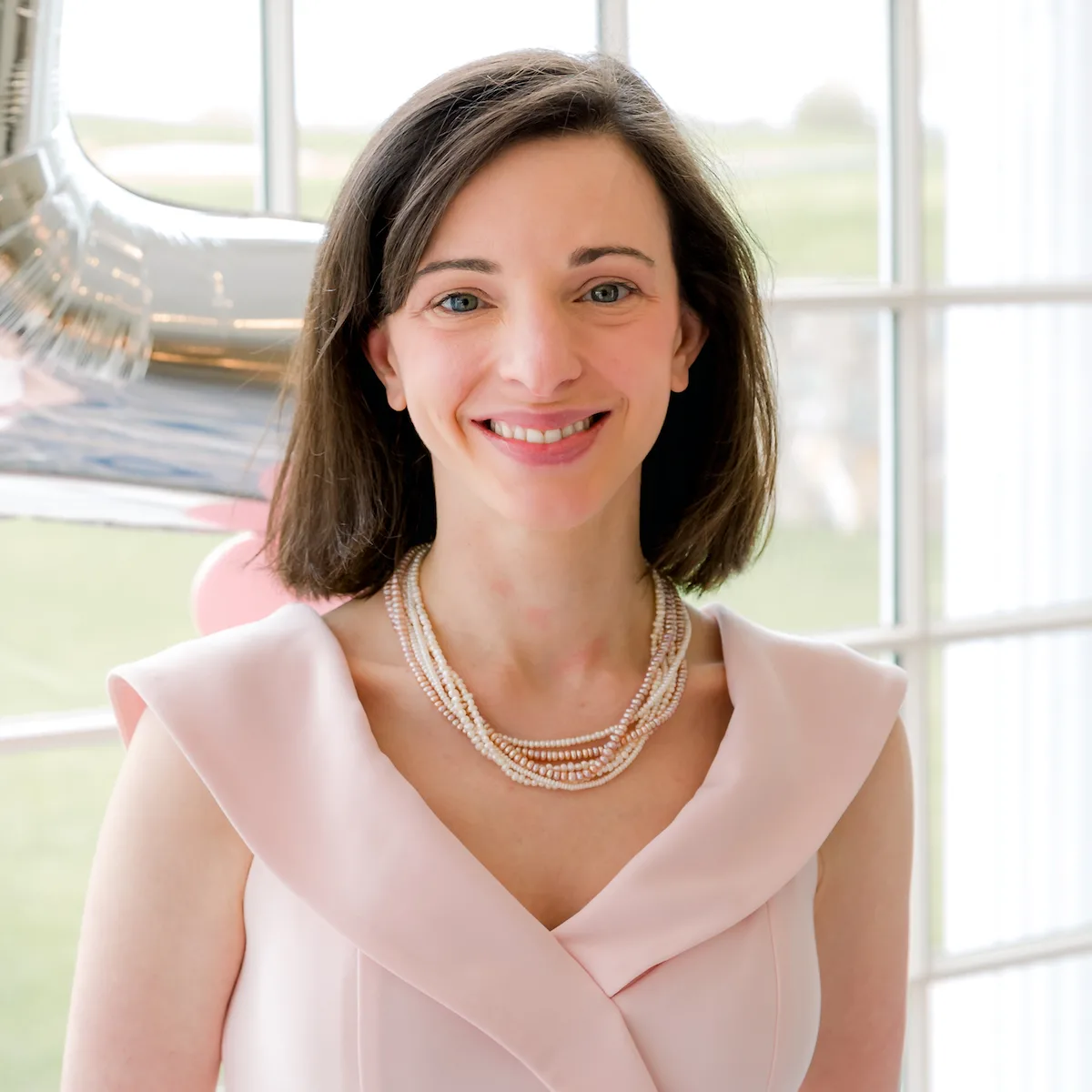 Melissa is an Independent Technology Analyst & Content Creator, focused on IT infrastructure and information security. She is a VMware Certified Design Expert (VCDX-236) and has spent her career focused on the full IT infrastructure stack.