One of the biggest barriers to cloud adoption has always been complexity on a number of fronts. IT administrators are worried about new processes and technologies. IT directors are worried about losing control of their infrastructure. Executives are worried about hidden costs, and the overall bottom line. VMware Cloud Foundation is the answer to all of these problems, and more.
What is VMware Cloud Foundation?
VMware Cloud Foundation is the VMware hybrid cloud solution for the common issues organizations encounter during their cloud journeys.
VMware Cloud Foundation Deployment Options
There are three ways to deploy VMware Cloud Foundation:
A software deployment on any vSAN Ready nodes.
An Integrated Systems deployment with one of the certified vendors.
A public cloud deployment from a certified partner.
Let's look at some of the benefits and drawbacks of each VMware Cloud Foundation deployment model.
Software Based VMware Cloud Foundation
If you are already taking advantage of VMware's vSAN ready nodes in your IT infrastructure, a software deployment can be a great way to start your VMware hybrid cloud journey.
If the software option is your preferred options, there are a number of ways to ensure you are successful. As we all know, successful VMware deployments start with checking the VMware Compatibility Guide for the components you are going to use.
The VMware Compatibility guide has a special section dedicated to vSAN, as you can see here: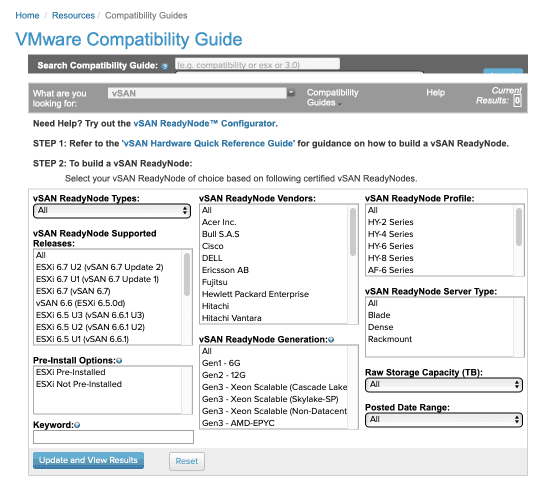 If you pay attention closely, you will see a link to the vSAN ReadyNode Configurator.
The vSAN ReadyNode Configurator is the easiest way to make your vSAN ReadyNode selection. It is a matter of making a few simple selections, such as your vSAN version, hybrid or all flash, and then your preferred hardware vendor and model.
VMware Cloud Foundation for Integrated Systems
As you may know, integrated systems are something near and dear to my heart.
Why? Simple.
Integrated systems make it easy for customers to adopt new platforms quickly and with reduced risk, since all of the engineering and integration work has been done for them. With the VMware integrated systems model for Cloud Foundation, your infrastructure arrives from the factory with VMware Cloud Foundation already installed and ready to start using.
Currently, VMware Cloud Foundation supports the following OEM partners:
FUJITSU PRIMEFLEX for VMware Cloud Foundation
Hitachi Unified Compute Platform (UCP) RS
QCT QxStack
VMware Cloud Foundation on Dell EMC VxRail
These are a great option for many customers, especially if they are already using equipment by one of the VMware Cloud Foundation partners.
Public Cloud, VMware Cloud Foundation as a Service
If you plan on building your VMware hybrid cloud, VMware Cloud Foundation as a service is a critical component. You may also opt for a 100% public cloud based deployment. In either case, VMware Cloud Foundation has many options available.
The following public clouds are VMware cloud computing friendly:
VMware Cloud on AWS
Microsoft Azure VMware Solutions
CenturyLink
Fujitsu
NTT Communications
OVH
Rackspace
Consuming public cloud resources is a huge part of many organization's hybrid cloud strategy. VMware Cloud Foundation makes it easy.
What Makes VMware Cloud Foundation Special?
We've talked about Cloud Foundation in pretty general terms up until now. Of course, VMware Cloud Foundation shares many of the same components of our beloved VMware vSphere, so what makes it special?
Think of VMware Cloud Foundation as VMware vSphere on steroids. Besides VMware vSphere, VMware Cloud Foundation bundles additional vSphere products into this integrated solution stack.
VMware Cloud Foundation is made up of:
VMware vSphere
VMware NSX
vRealize Suite
In addition to the VMware vSphere tools we are all used to using, VMware Cloud Foundation has a component called SDDC Manager.
SDDC Manager is responsible much of the automation behind VMware Cloud Foundation. It allows for the provisioning of the solution, as well as lifecycle management, and addition of new cloud resources as they are needed.
So think of it this way. VMware's Hybrid Cloud strategy is to leverage the VMware products that have been trusted in the data center for more than a decade.
By bundling these components together with a new simple interface, VMware allows organizations to gain the power of the VMware Hybrid Cloud with minimal operational shift. SDDC Manager is the only new tool organizations will have to become familiar with.
You can read more about the VMware Cloud Foundation components in the official VMware Cloud Foundation Documentation.
Trying VMware Cloud Foundation
Of course, VMware has options in Hands-on Labs to take a look at VMware Cloud Foundation. You can find it in the Software Defined Data Center catalog of HOL.
This is a great option, because it shows administrators just how easy SDDC Manager is to use.
When you log into SDDC Manager, you will be greeted by the SDDC Manager Dashboard: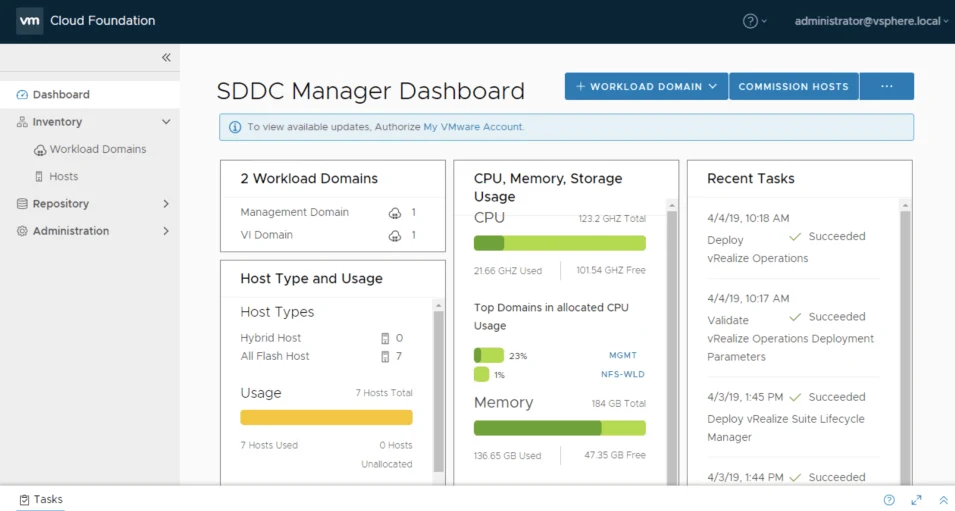 The biggest change for VMware administrators is the introduction of the concept of Workload Domains, which are managed through SDDC Manager.
What is a Workload Domain in VMware Cloud Foundation?
A workload domain brings several VMware cloud computing components together. They are vSphere, vSAN and NSX. There are policies built around these components so they can be managed and consumed as a single object.
There are two types of workload domains:
Management Domain
Compute Domain
Think of the Management Domain as a Management Cluster in VMware vSphere. This Workload Domain is all about managing the infrastructure that makes up VMware Cloud Foundation.
Compute domains come in two types as well:
Virtual Infrastructure (VI)
Virtual Desktop Infrastructure (VDI)
This allows for granular creation of resource pools, with attributes needed to meet a requirement. You may need to provision Workload Domains with a large amount of compute resources for one application, and a Workload Domain with a large amount of memory resources for another.
Each Compute Workload Domain contains vCenter and NSX, and the VDI Workload Domain adds VMware Horizon.
Pretty easy, right?
Let's take a look at what Workload Domains look like in SDDC Manager: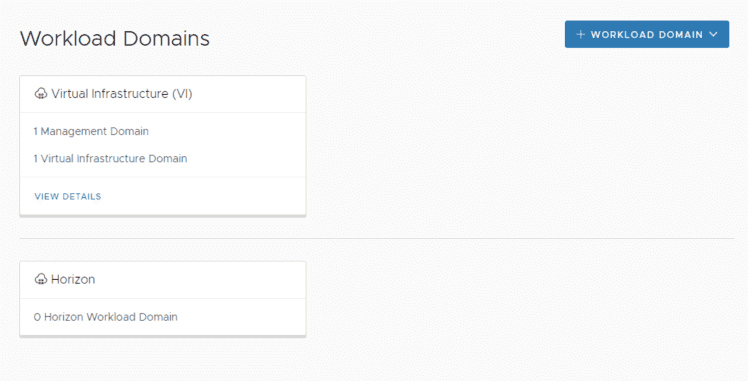 SDDC Manager allows for an at a glance view of all of your configured Workload Domains, so you can understand how all of the resources in your VMware Hybrid Cloud deployment are being utilized.

You can also dive deeper into a specific Workload Domain, and add additional resources to it as needed.

Besides looking at consumed resources, you can also view information about the VMware Cloud Foundation environment as a whole such as:
Services that make up the Workload Domain (Think vCenter, vRealize, NSX…)
Updates and Patches that are available
A history of Updates
Hosts
Clusters
Security (Certificates)
SDDC Manager is easy to use, and is a powerful window into your VMware Cloud Foundation hybrid cloud environment. It looks and feels like other VMware management components, so there is not a huge uplift in skills required to use it.
VMware Cloud Foundation Powers the VMware Hybrid Cloud
VMware Cloud Foundation is a no brainer for many organizations who are looking to leverage the hybrid cloud with minimal operational disruption. It leverages the powerful VMware infrastructure products, and adds an easy to use management component.
It is also easy to consume for organizations. Whether it be software on vSAN ready nodes, an integrated solution, or a public cloud provider, there is a VMware Hybrid Cloud solution to meet every customer's requirements.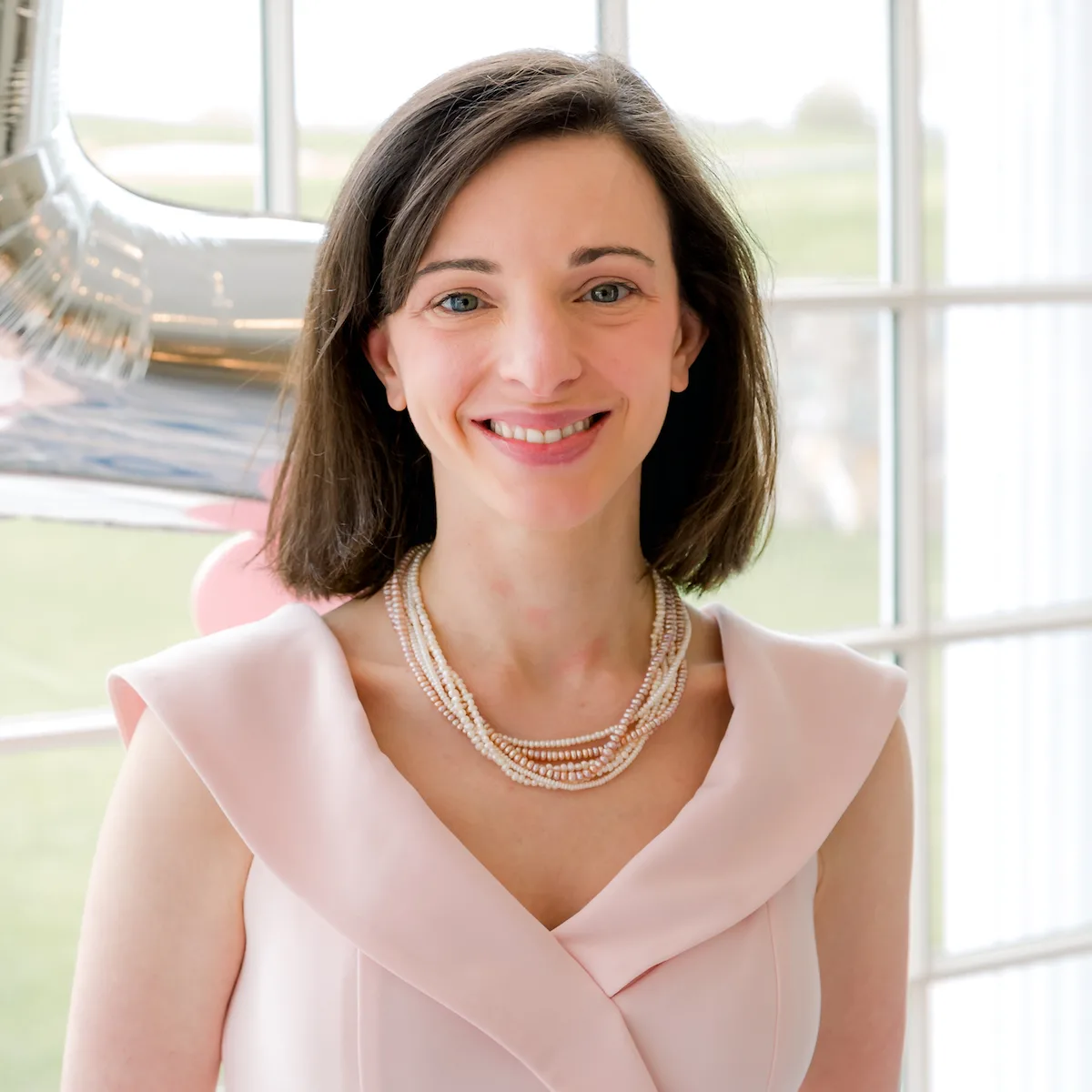 Melissa is an Independent Technology Analyst & Content Creator, focused on IT infrastructure and information security. She is a VMware Certified Design Expert (VCDX-236) and has spent her career focused on the full IT infrastructure stack.