Whether or not their customers realize it, VMware has been in the container game for light years in container time. One of the things I've found the most interesting, is the ability to run containers on the vSphere platform without increasing overhead, or sacrificing performance. Anyone who has a vSphere environment, and is thinking about containers should make sure they the blog post by VMware's Performance Team on Docker performance in vSphere. VMware has recently made two more announcements that continue to build on the work they have done with containers, Project Lightwave and Project Photon.
Measuring the Lightwaves
The first of VMware's announcements is something called Project Lightwave. Project Lightwave seeks to add the features enterprises need, such as the ability to control identity management and access control. Project Lightwave will have the granularity to ensure users can only run the containers they are authorized for on the hosts they are authorized for. This can be extremely helpful as container technologies continue to take off. Organizations can ensure their production environments will not be trampled by masses of rogue containers being started at any given time. Multi-tenancy is a key aspect to any infrastructure environment, especially with the rise of practices like DevOps and self service portals for users. Project Lightwave will be available later this year.
The Speed at Which Photons Travel
Project Photon is a lightweight Linux OS, optimized for vCloud Air, and well suited for cloud-native apps. When they say lightweight, they're talking free floating in space lightweight, clocking in at approximately 300 MB, Project Photon is a great addition to a vSphere environment. In addition, Photon will be open source, and is already available on GitHub. Photon also has documentation on how to get started on VMware Fusion, vCloud Air, vSphere 5.5 and 6.0, as well as Google Compute Engine, and installs very quickly.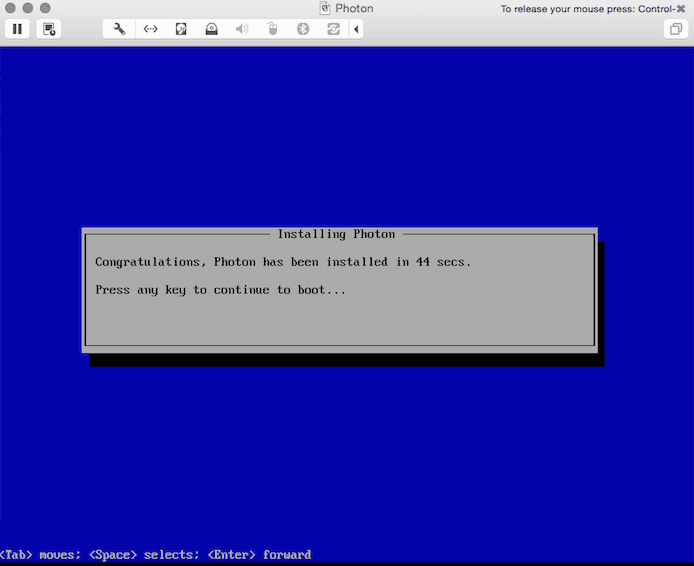 (Installing Photon in VMware Fusion in 44 seconds on my MacBook Pro, Instructions on GitHub)
Currently Photon supports Docker, Rocket, and Pivotal Garden containers, and will be working closely with CoreOS in order to support the appc specification. Since both Docker and Rocket, two of the most popular implementations of containers are supported by Photon, this will make it even easier for organizations to evaluate which implementation is best suited to their needs, or to run both in parallel.
The Power of Open Source
Many open source projects, such as OpenStack, Docker, and Rocket, move at the speed of light. Release after release adds new features, for both stability and usability. VMware entered the OpenStack game with the launch of VMware Integrated OpenStack with vSphere 6. Now, VMware has announced two more open source projects to load up their container ship which is hurtling through space. I don't think anyone can deny the momentum and innovation which has stemmed from open source projects. VMware is also turning to Open Virtual Network (OVN) to further enhance the network security of their container based infrastructure.
By embracing open source technologies, VMware is making it even easier for their customers to begin testing the waters with them. While organizations may want to implement technologies like containers, there is much work to be done, often requiring the implementation of new processes and tool sets, which is no easy task. One area containers have been weak in is enterprise readiness, and VMware is beginning to solve this problem with some of Lightwave's features. Beyond the multi-tennancy and security Lightwave promises, by leveraging VMware products for automation and orchestration, time to deployment and turnover to operation can be accelerating by using the VMware tools administrators are already so familiar with.
To get up to speed with VMware's plans for containers, be sure to check out the following:
VMware's Press Release Announcing Project Lightwave and Project Photon
Project Lightwave Provides Authentication for Project Photon SSH Logins on YouTubeVMware's Cloud-Native Apps Blog
Project Photon on GitHub
Project Photon Runs Docker and Rocket Containers via Vagrant and VMware Fusion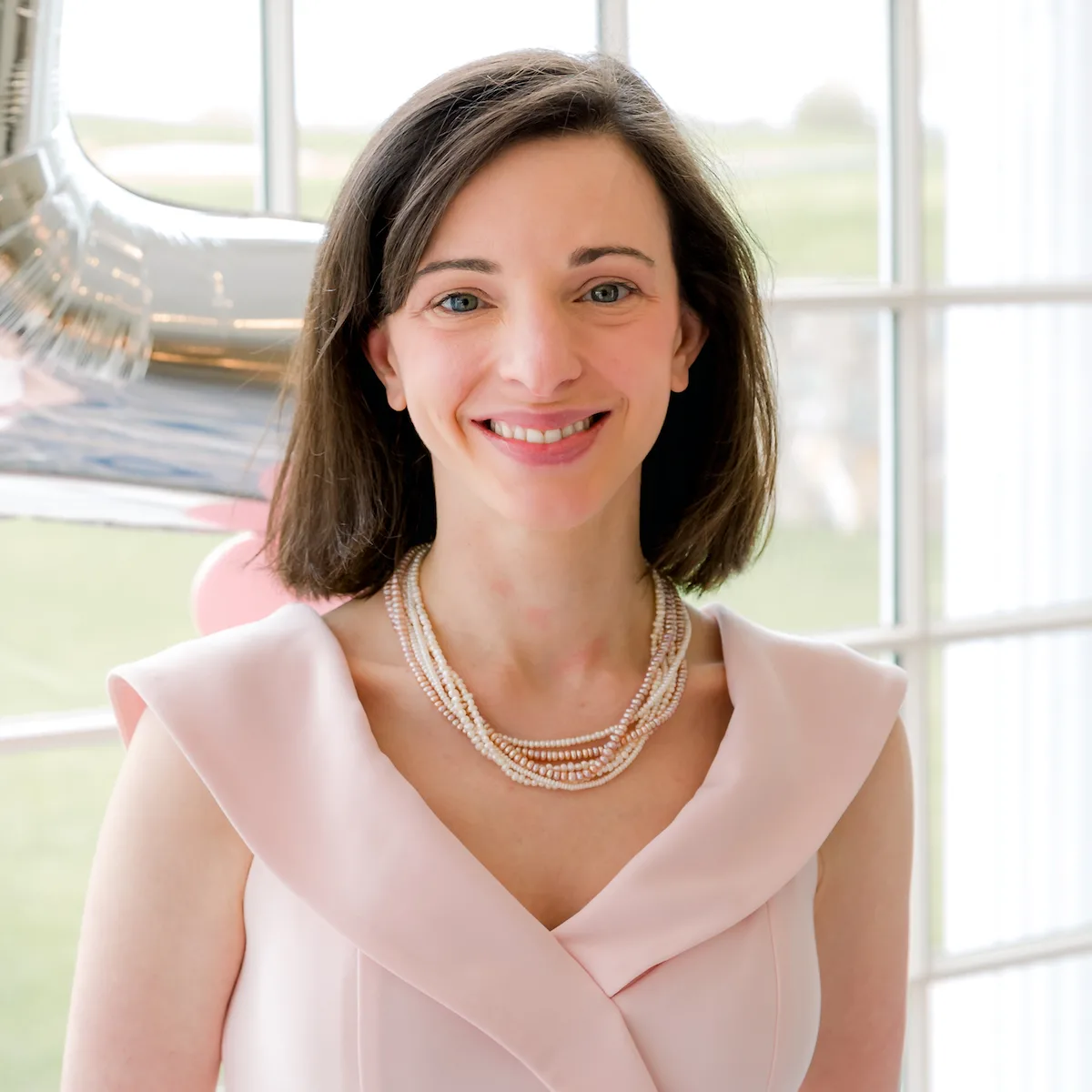 Melissa is an Independent Technology Analyst & Content Creator, focused on IT infrastructure and information security. She is a VMware Certified Design Expert (VCDX-236) and has spent her career focused on the full IT infrastructure stack.