I've been a fan of Veeam for a very long time. Since I do a lot with NetApp storage, I want to specifically talk about one Veeam feature that stands out for me, and that's Backup from Storage Snapshots.
What Backup from Storage Snapshots does is allow me to leverage NetApp Snapshots under the covers for backing up my virtualization environment. While VMware based snapshots are still leveraged, they are only open for a fraction of the time they would be with a traditional VMware based snapshot backup.
Once the VMware snaps are open, Veeam orchestrates a NetApp snapshot, which takes seconds, then releases the VMware snaps. At that point, the Veeam backup is done from the NetApp Snapshot, NOT the VMware snapshot.
What this means:
Very small snapshot files to commit in vSphere
No backup agent required inside the VM
No impact to virtualization network (no second NIC for backup needed, no port group needed on virtual switch)
Fast backups
Veeam then works its magic on the NetApp Snapshot, and processes the virtual machines from there. Want to reduce the impact of your backups even more? Sure, no problem. Veeam has the ability to backup from a SnapMirror or SnapVault.
This means, I can basically send my NetApp Snapshot to a secondary storage array and have Veeam do my processing from there. This could be a good choice, depending on your backup frequency and schedule. It is important to remember you must have sufficient space on your NetApp array to accommodate this.
Here's an image that describes the processes well, from the Veeam's NetApp and Veeam page. If you want to learn more about Veeam and NetApp integration, it is a great place to start.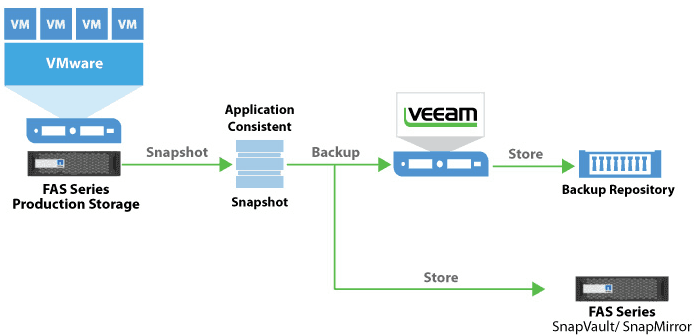 Right now, we're talking about backups, which are different from Snapshots. While many think Snapshots are a great way to protect data (and they are in some cases), the fact remains that it isn't a backup. While Veeam can orchestrate application consistency NetApp Snapshots, they will remain on your primary storage device.
In order to really protect your data, you need to move your Snapshots someplace else, which Backup from Storage Snapshots will do for you. What happens if you're minding your own business in your datacenter and a pack of zombies eats through all of your fiber connections and you lose all network connectivity? You'd better have a backup in a second site or the cloud that you can restore from!
So when do you want to have a Snapshot? Great question! Snapshots are a great way to protect against things like accidental file deletion. Or for a development environment when you're going to make a bunch of changes for testing, and want to blow them away. Think of Snapshots for quick recovery of recent data.
You can set the retention and frequency to whatever you like, but remember to think of the data consumption of your Snapshots. While your Snapshots will only store a delta, and not the full copy of data, the space consumed can add up quickly if you're snapping every hour and retaining it for a week!
If you want to learn more about Veeam and NetApp Integration, Michael Cade's blog is a great place to start. He is a Technology Evangelist at Veeam, and a member of the NetApp A-Team. He also recently hosted a Veeam Live Event showcasing many of the Veeam and NetApp integrations, which can be found here.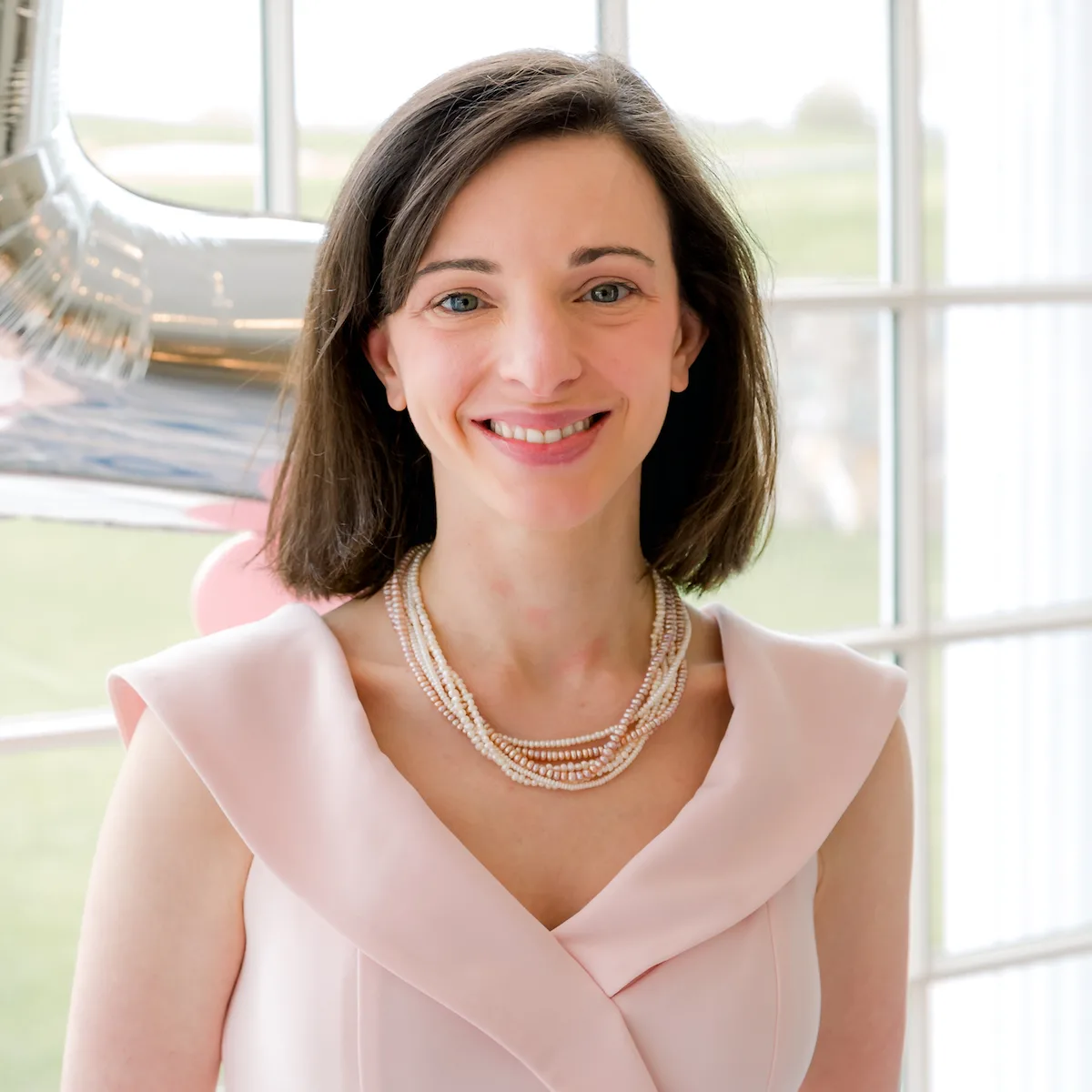 Melissa is an Independent Technology Analyst & Content Creator, focused on IT infrastructure and information security. She is a VMware Certified Design Expert (VCDX-236) and has spent her career focused on the full IT infrastructure stack.