Cross vCenter vMotion has been one of my favorite VMware features since it was released. Like almost everything within the vSphere suite, it has also been improved over time. This is one feature that can make a huge difference in planning and operations, so let's take a closer look.
If you aren't familiar with motion already, be sure to take a look at this DRS and vMotion deep dive.
Why is Cross vCetnter vMotion Awesome?
Back in the earlier days of VMware, there was no good way to move a VM between vCenters. vCenter was a pretty solid logical boundary, and there re many reasons to need to move a VM to a different one.
In fact, I used to cheat. I would take a whole VMware host that had the VMs I needed to move on it, then add it to a different cluster in my target vCenter. Was this ugly? Yes. Did it work? Yes.
Cross center vMotion changed this by removing this logical boundary starting with vSphere 6.0.
Cross vCenter vMotion Requirements
First and foremost, Cross vCenter vMotion is an vSphere Enterprise Plus feature, so you'll need to make sure you have the proper level of licensing.
Since it has been released, Cross vCenter vMotion has evolved. Starting with vSphere 7.0 U1c, XVM or Advanced Cross vCenter Server vMotion can be used.
There's really no good reason not to be on vSphere 7 at this point. If you are on 6.x still, you should be aware that you must be using Enhanced Linked Mode and the vCenters need to be in the same SSO domain.
For XVM, the source vCenter must be running vSphere 6.5 or later, and the destination must be running at least 7.0 U1c.
How to Use XVM (Advanced Cross vCenter vMotion)
Once you have verified the proper versions of vCenter, things are pretty simple with XVM.
It looks just like a regular vMotion with a few small changes, and some different terminology than you may be used to.
While you are logged into the SOURCE vCenter, do the following:
Right click the VM you would like to use XVM on, then select migrate.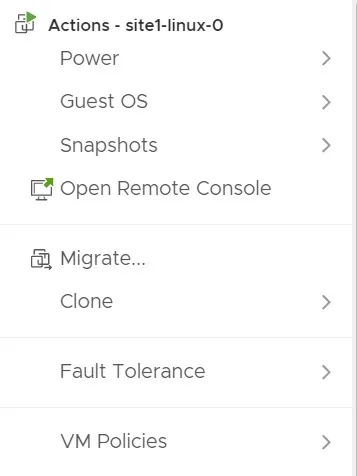 Then, just select the Cross vCenter Server export.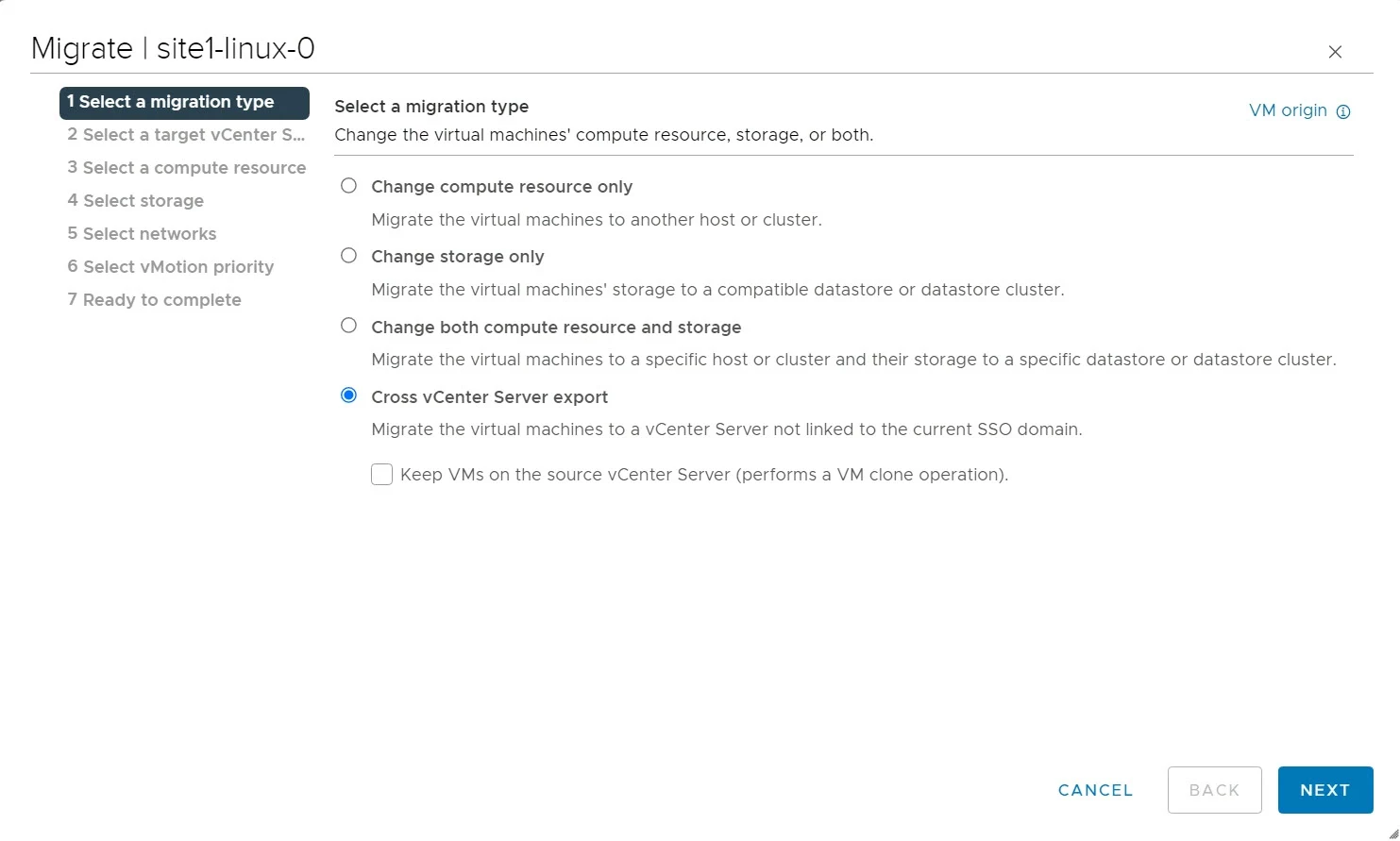 The next part is the big difference between a regular vMotion and one across vCenters.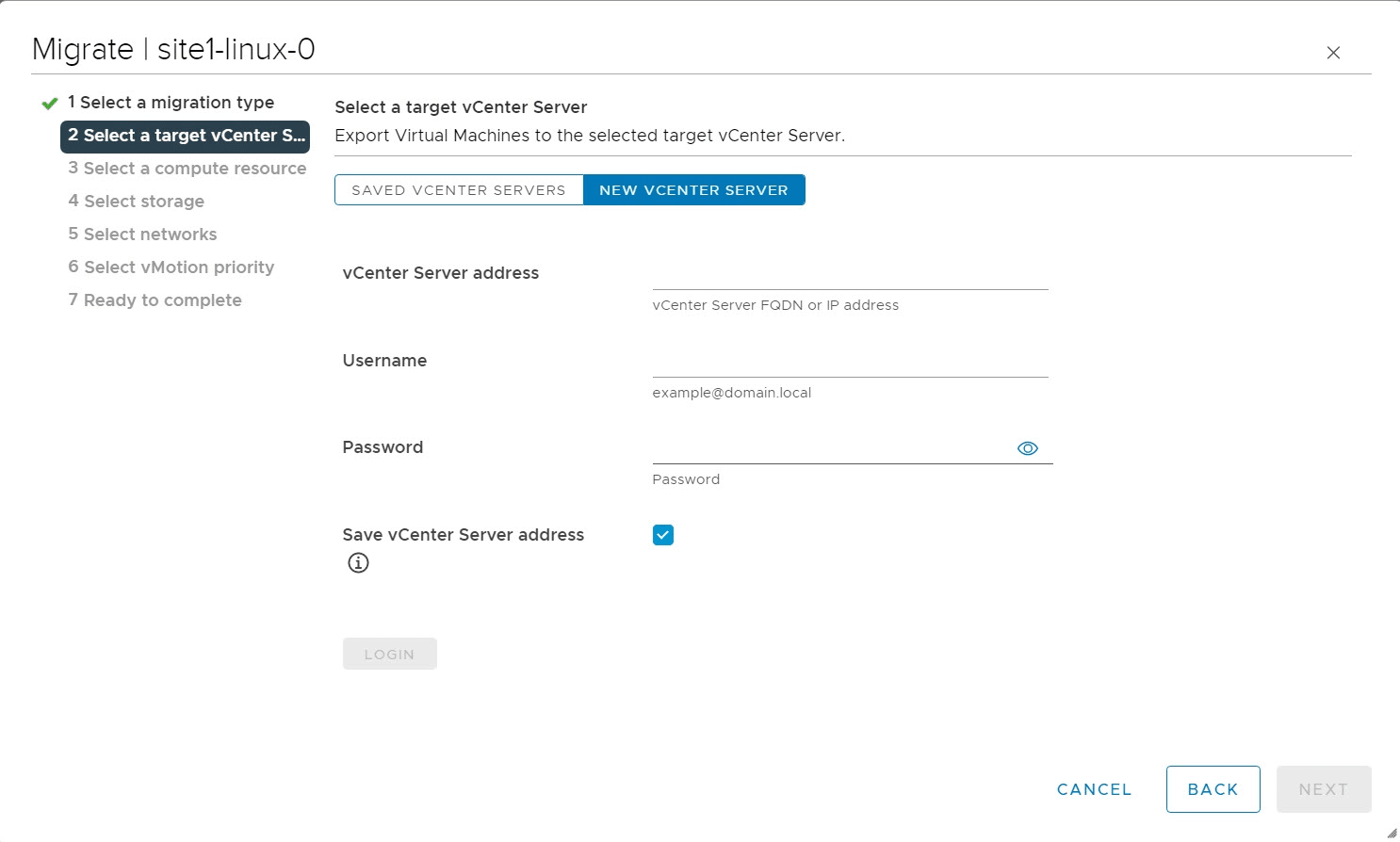 Enter the vCetner server information and credentials for your target vCenter, then click login. You may see a security alert that you need to accept.
Next you will need to select the following like you would in a standard vMotion
Select a compute resource
Select storage
Select networks
Select vMotion priority
Ready to complete
After we enter our vCenter information, it really does look and feel just like a vMotion we are used to. The addition of Advanced Cross Center vMotion makes it easy to move a VM between vCenters.
This is just another feature that makes some VMware vSphere housekeeping much simpler.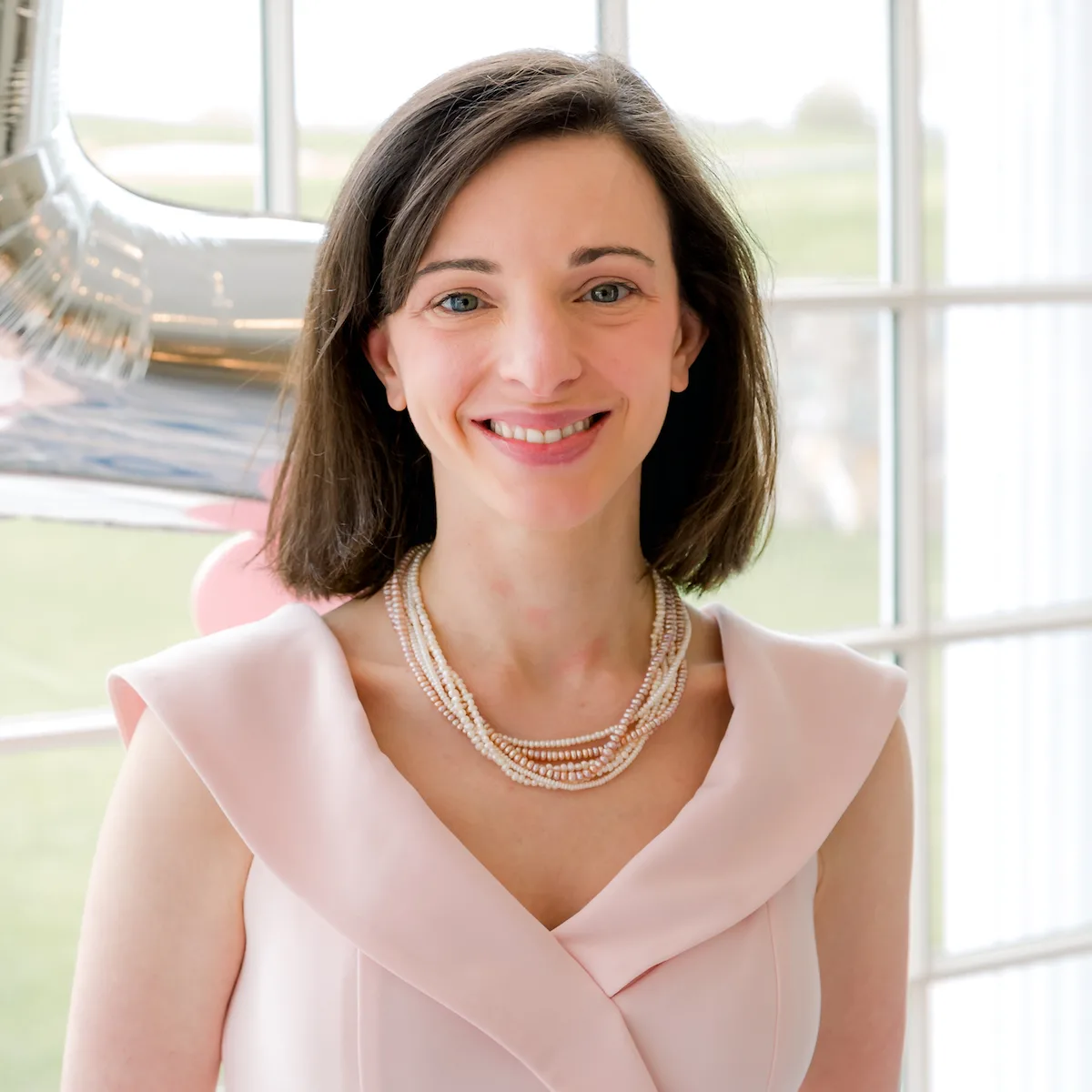 Melissa is an Independent Technology Analyst & Content Creator, focused on IT infrastructure and information security. She is a VMware Certified Design Expert (VCDX-236) and has spent her career focused on the full IT infrastructure stack.