Many of us love to get our hands on new technology and kick the tires on it. The question we usually ask ourselves is "How do I get started?". How easy (or hard) the answer is to this question usually determines if we investigate further. We all lead busy lives, and time can be hard to come by, especially when it comes to tinkering with something new.
I want to answer that question for you, so you can kick the tires on Veeam. I will assume, however, if you're interested in using Veeam, you already have a lab of some sort you are looking to install it in. If not, I encourage you to check out AutoLab.
Getting Started With Veeam Backup & Replication
When I say Veeam in this post, I am talking about Veeam Backup & Replication. The truth is that there is a lot more to Veeam than Veeam Backup & Replication, but Veeam Backup & Replication is the flagship product most people associate with Veeam.
Now, let's start with how to actually figure out how Veeam works. Lucky for you, Veeam's documentation some of the best I have seen. For our purposes, I'm going to talk about using Veeam and VMware vSphere in conjunction with eachohter. Your one stop shop for everything you could possibly need is the Veeam Backup & Replication 9.5 User Guide for VMware vSphere web based documentation.
This documentation is going to walk you through everything you could possibly need to do with Veeam and VMware vSphere step by step, just like this: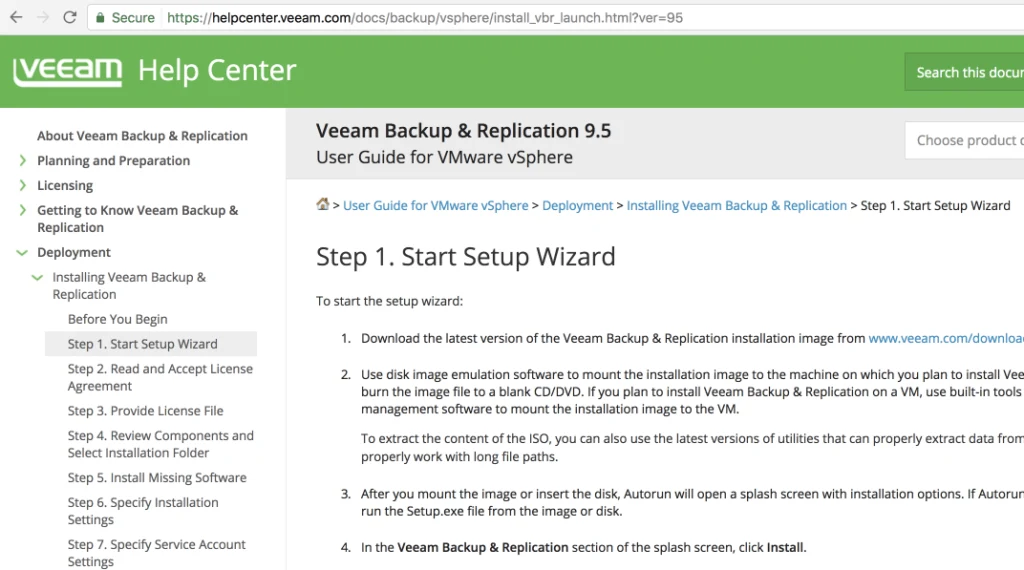 Then, when you want to get more advanced, you will find step by step documentation on how to setup your backup jobs. Again, with screen shots.
This guide will cover everything you could possibly want to do with Veeam and VMware vSphere, backup, recovery, replication, you name it. It's also incredibly easy to navigate. The Veeam Help Center has you covered beyond this document as well, including information on integration with Microsoft Windows Server Hyper-V, as well as evaluation guides for both Hyper-V and vSphere.
Getting Veeam Backup & Replication for FREE!
After you have reviewed some documentation, or before if you like to live dangerously, Veeam offers free NFR licenses for vExperts, MVPs, as well as VCPs and other professionals. If you do not fit into that bucket, don't worry. You can contact Veeam directly by following the instructions on their NFR request site linked above. If you want to use Veeam Backup & Replication, be sure to request a key for Veeam Availability Suite.
It really couldn't easier to get started with Veeam. The real key to getting up and running quickly is their excellent documentation. Have fun kicking the tires, and don't forget about all of the great Veeam Help Center resources!
Other Free Veeam Software Products You May Be Interested In
If you click the above link for the free NFR license from Veeam, you will see a whole list of software Veeam offers for free for you to try in your home lab. Let's take a look at what each piece of software does.
Veeam Agent for Microsoft Windows and Veeam Agent for Linux
If you are thinking about Veeam, you are probably thinking about backing up your VMs, whether they be VMware vSphere based or Microsoft Hyper-V based. The fact is, Veeam can do much much more than just backing up VMs. The Veeam Agent for Microsoft Windows and Veeam Agent for Linux allow you to back up PHYSICAL machines, you know, like physical servers or even desktops and laptops. These are great tools many organizations can leverage for those physical systems in their data centers or for end user devices.
Veeam Backup for Microsoft Office 365
While Office 365 is a fantastic service, the fact of the matter is that we lose control of some of our data when it goes to the cloud. Veeeam Backup for Microsoft Office 365 allows organizations to back up this often crucial data, like Exchange, SharePoint, and OneDrive for Business, ensuring it is always available, even if for some reason the cloud isn't!
Veeam Availability Suite
If you are looking for your FREE license for Veeam Backup & Replication, Veeam Availability Suite is what you really want. Veeam Availability Suite includes Veeam Backup & Replication AND Veeam ONE. Veeam ONE gives you fantastic visibility into your virtualized environment, which can be great if you are trying to optimize your home lab environment!
All of these products have FREE NFR licenses available, so feel free to try them all! You can get your license here.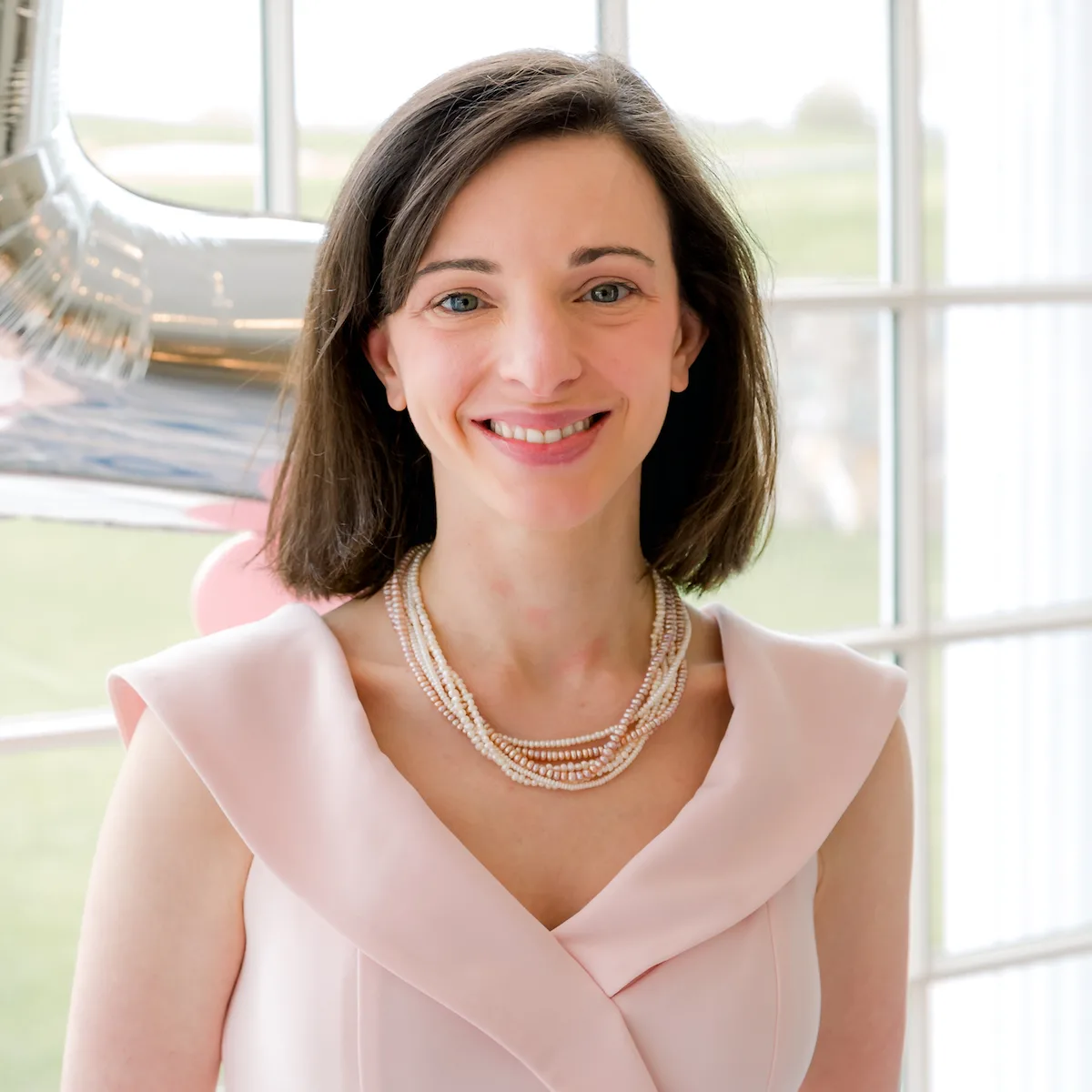 Melissa is an Independent Technology Analyst & Content Creator, focused on IT infrastructure and information security. She is a VMware Certified Design Expert (VCDX-236) and has spent her career focused on the full IT infrastructure stack.