In 2019, Cisco announced some changes to their certification program. Perhaps one of the biggest changes in the certification programs are the removal of prerequisites in many cases, and the simplification of the certification paths themselves. It can be challenging to undertake a brand new Certification Path as soon as it is released, so we are going to take a closer look at the CCNP Data Center, and resources you can start using right now to study for the new exams coming out this year.
What is the CCNP Certification?
CCNP stands for Cisco Certified Networking Professional. As we know, in today's world Cisco is about a lot more than just networking. That's why there are a number of different Cisco certification tracks.
When it comes to CCNP there are:
Today, we are going to focus on the CCNP Data Center since that is the track that I am the most interested in.
CCNP DC Certification 2020
As of February 24, 2020, the CCNP DC program is changing as follows:
No more prerequisites. You do still need to know your stuff since this is professional certification.
Certification Simplification. Simply take the core exam (350-601 DCCOR) and a single concentration exam.
The CCNP-DC Core exam is now the CCIE-DC qualifying exam.
CCNP Core Exam
The CCNP-DC core exam has a long and fancy name:
350-601 DCCOR,Implementing Cisco Data Center Core Technologies
Previously, the CCNP-DC core exam did not exist. Instead the CCNP was made up of a number of different exams that focused on implementation and operation.
More on that soon.
This exam is going to be 120 minutes long.
CCNP Data Center Concentration Exams
There are a number of CCNP DC Concentration exams. It is up to you whichever one you would like to take.
This is nice, since it allows you to study for the exam you find most relevant to you.
Studying for the New CCNP-DC Certification
If you want to start studying for the new CCNP-DC cerntifacaiton, you may find yourself spinning your wheels initially.
Many of the Cisco official certification resources are not going to be available until mid 2020.
The thing we need to look at most when we are studying for a Cisco certification exam is something called the Exam Topics.
The Exam Topics tell us what we are really going to be tested on during an exam.
The next thing to do is to look at the Exam Topics from the previous generation of Cisco certification exams.
I know, I know. This seems counter intuitive, but hear me out.
Generally speaking, the core concepts are going to be pretty much the same. We will have to get out our Cisco decoder rings to translate between which test translates to what now that we have a core exam, but by looking at the previous generation's resources, we will be well on our way.
Another good thing to do before you begin to study is to at least start thinking about what concentration exam you are considering. If you are considering any of the implementation exams, you may be able to study for them while you are also studying for the core exam.
Previous Generation CCNP-DC Exams
Here are the previous generation of exams. They are going to come in handy as we study for the new generation:
Any study resource we find for these older exams can still help us with the new ones.
When it comes to the Design and Troubleshooting Exams, they are pretty much in their own silos. If you are considering either of these exams as your concentration, be ready to spend some time dedicated to those topics as opposed to studying for them while you study for the core exam.
Studying for 350-601 DCCOR,Implementing Cisco Data Center Core Technologies
You can find the Exam Topics for 350-601 DCCOR here. In brief, the following areas will be tested:
Network
Compute
Storage network
Automation
Security
Open that link to the exam topics, and expand each of those areas, because there is quite a bit of detail in each and every one of them.
We can work with this, as overwhelming as this may seem since there are so many things covered on this exam.
The first thing to do is assess yourself. Which areas are you strongest in, and which areas are you weakest in?
I prefer to start with the weakest areas first when I am studying for a new exam. Even if you don't, it is a good idea to rank your self from strongest to weeks in the exam topic areas to get an idea of how much effort you will need to spend in each area.
Using Previous CCNP-DC Certification Material
Next, we need to take a look at the old exams versus the new ones so we can decide the best resources for our studying.
The three previous exams that dealt with implementation were:
As you can see, a lot of this material matches up to the new CCNA-DC core exam. Open up each of those exam topic links in your browser, and expand them. You will be able to see the synergies between each of the exam topics so you can begin to study them.
Depending on which concentration track you select, this material may also be useful for your concentration topic studying.
You will find most of the material you need to study for the Implementation concentration exams in those guides.
While there is some automation covered in the core exam, if you decide to take the 300-635 DCAUTO exam as your contraption, the 300-170 material will be helpful. However, when you look at the exam topics more closely you will find that particularly in the Automation track, there is much more information you will be tested on than with the previous combo Automation/Virtualization test.
Remember, the core exam is meant to test you in a wide variety of topics when it comes to the Cisco Data Center.
Studying for CCNP-DC Concentration Exams
Studying for the CCNP-DC concentration exams really depends on what one you are most interested in.
As I just mentioned, there is some overlap between the new core exam, and some of the previous implementation exams. That is why it is a good idea to have a feeling about what concentration exam you are most interested in when you get started studying.
Studying for CCNP-DC Design and CCNP-DC Troubleshooting Exams
When it comes to the Design and Troubleshooting concentration exams, the material is very similar, but the exam topics have been changed enough to make studying a bit less than straightforward.
Here are the Exam Topics so you can look at them both easily:
Spoiler alert, I plan on heading down the design path, so stay tuned for more resources around 300-610 DCID.
Studying for CCNP-DC Automation Exam
I touched on this briefly above, but the Automation Exam is probably the exam that has the most new material on it compared to the others.
Be sure to take a look at the DCAUTO 300-635 Exam Topics, and then spend some time on Cisco DevNet to get studying for this exam.
CCNP Data Center Study Resources
Now that you have an idea of how the previous generation CCNP DC material can be used to study for the new exams, here are some great CCNP DC study resources and certification journeys I have found.
When it comes down to it, there is surprisingly little out there when it comes to CCNP. I usually find what I'm looking for when it comes to a specific area in the Cisco documentation.
Devon Stephens DCUI 300-175 Study Guide
CCNA-DC Studying Cisco Learning Center Thread (more links inside!)
#CCNPDC CCNP Data Center: A Slightly Longer Journey
Cisco Product Support – get all of your Cisco documentation here!
The CCNP Data Center in 2020
Over the last several months, I have learned that the CCNP Data Center is not one of Cisco's most popular certifications. While this is the Cisco certification path I am the most interested in, the fact is there are so many different technologies that make up Cisco these days it is difficult to say what is popular and what is not.
With the recent certification changes, I see the CCNP DC becoming more popular. Remember, now there will be one unified CCNA exam, instead of one for every Cisco certification path. This led Cisco to drop the CCNA requirement for CCNP, so if you are interested in Cisco Data Center there is no reason not to jump right to CCNP these days. Remember, the CCNP core exam is also the CCIE qualifying exam now, which provides even more incentive to take it.
Stay tuned for more information about Cisco Certifications in 2020, especially the CCNP-DC!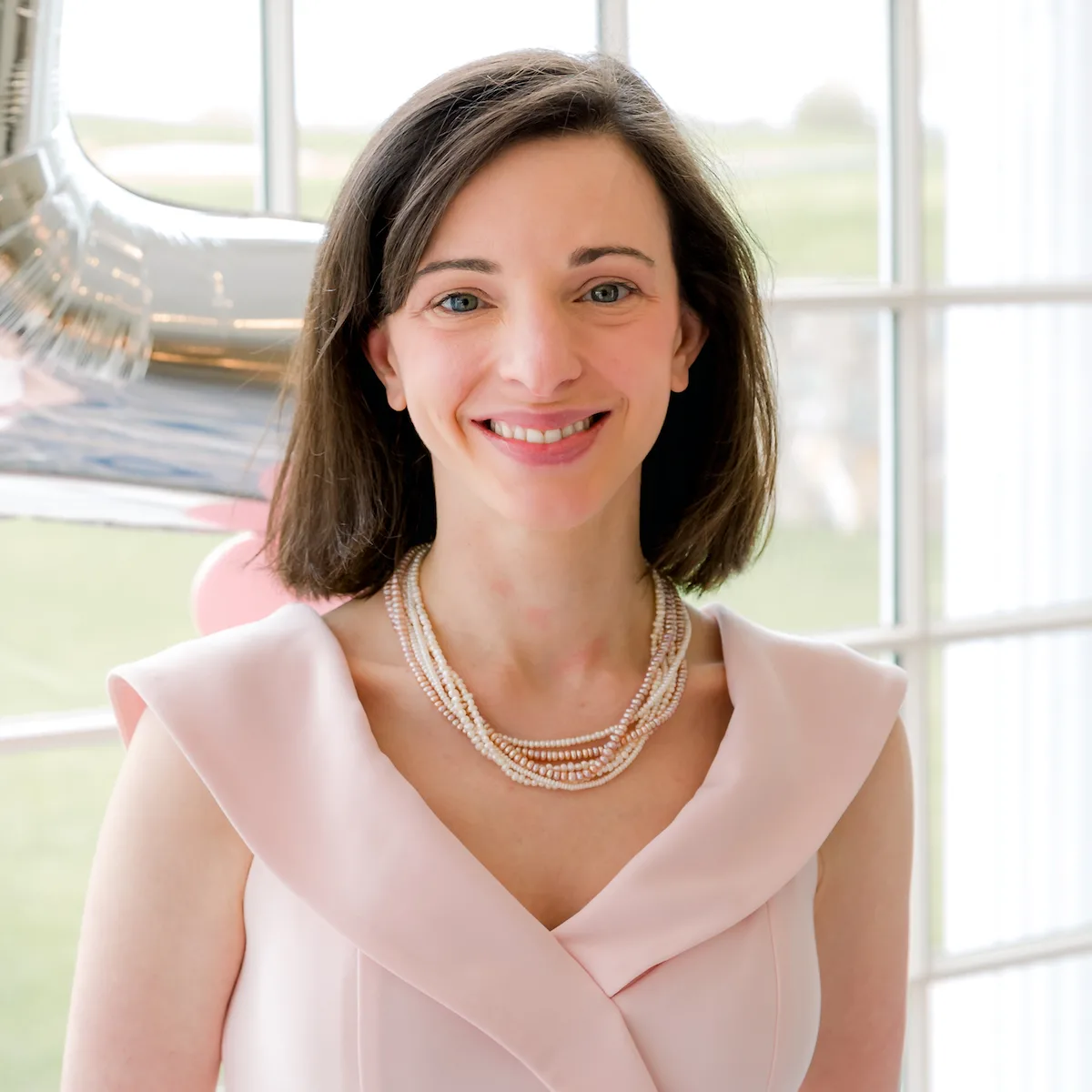 Melissa is an Independent Technology Analyst & Content Creator, focused on IT infrastructure and information security. She is a VMware Certified Design Expert (VCDX-236) and has spent her career focused on the full IT infrastructure stack.