While Veeam Backup Enterprise manager received a massive face lift in Veeam Availability Suite 9.5 Update 4, it also received a few enhancements in Veeam Availability Suite v10.
First of all, let me start out by letting you know this is not a sales pitch. If you already own Veeam, you already own Veeam Backup Enterprise Manager. You even install it right from the Backup & Replication install media (you can see how to install Enterprise Manager here).
What I want to do is show you some of the things you can do with Veeam Backup Enterprise Manager, including working with NAS backup jobs and restores. Enterprise Manager is one of the most amazing Veeam products out there that people may not even realize they own.
Let's take a closer look at what Veeam Backup Enterprise Manger can do, and why it is one of my favorite Veeam features.
What is Veeam Backup Enterprise Manager?
Veeam Backup Enterprise Manager allows you to manage multiple Veeam Backup & Replication servers from single weight HTML5 interface.
You can do quite a bit from this interface, and you are greeted with a very helpful dashboard when you log in.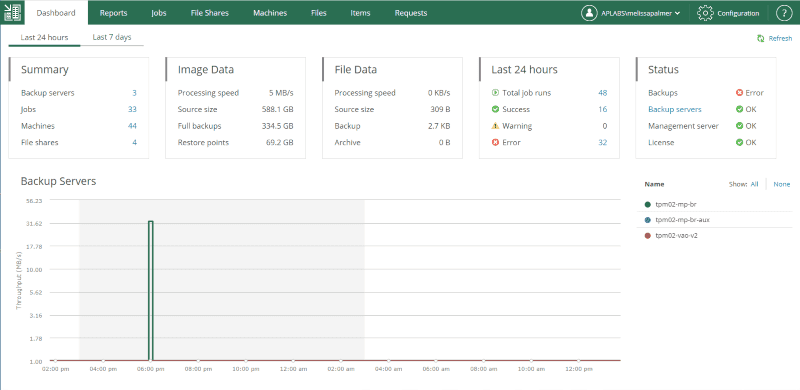 At a glance, you can see a summary of your environment and jobs, and quickly see if things are going right or wrong.
My environment is a bit of a mess at the moment, but that is by design.
Within Veeam Enterprise Manager, you can also configure granular permissions, so you can decide who can do what in your Veeam Backup & Replication environment.
Who Uses Veeam Backup Enterprise Manager?
There are a number of use cases for Veeam Backup Enterprise Manager.
First and foremost, if you have multiple Veeam backup servers, it can be a great starting point for your day to day activities as a Veeam administrator. Instead of bouncing around consoles, you can get a quick view of what is going on, and perform many common tasks right from Enterprise Manager.
If you want to provide operations teams with access to your environment for things like backups and restores, Veeam Backup Enterprise Manager is a great way to do it without handing over the keys to the kingdom.
Finally, Veeam Backup Enterprise Manager has as self service component so you can empower your users to perform backups and restores. Once again, you can get very granular with permissions to enable this in a number of ways, one of which is vSphere Tags. You can read more about how to configure Enterprise Manager Self Service for vSphere here.
Administrative Roles in Veeam Backup Enterprise Manager
We've talked a lot about who can access Enterprise Manager and what they can do.
Veeam Backup Enterprise Manager has three configured roles to allow you to delegate granular permissions.
They are:
Portal Administrator
Portal User
Restore Operator
Portal Administrators have full access to everything Enterprise Manager has to offer. While this may be a great role to use for your Veeam Administrators, it isn't for everyone who you may want to grant access to within your environment.
A Portal User can perform both backup and restore operations, and view all of the information on the Dashboard, Reports, and Jobs tabs.
Finally, a Restore Operator is just that, someone who can only restore the things they have access too.
Beyond a user being assigned a role, a scope can also be assigned to the Portal User and Restore Operator roles to further restrict access and provide granular control over assets.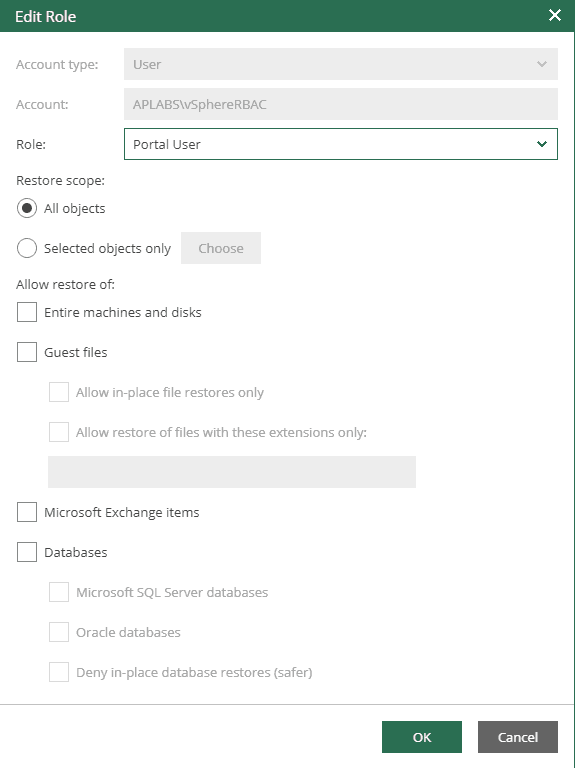 This is great for handing Enterprise Manager over to operations teams, even application based ops teams.
Working with Jobs in Veeam Backup Enterprise Manager
You can easily see the jobs across multiple Veeam backup servers from Enterprise Manager.
You can start VM jobs with the click of a button, and even edit them.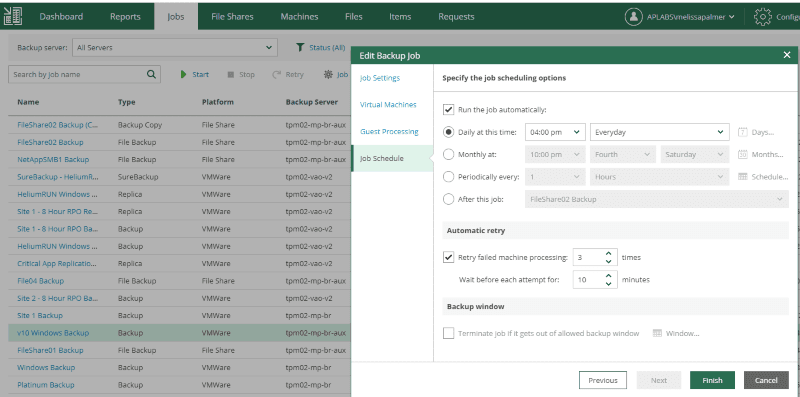 Veeam Enterprise Manager feels a lot like the Backup & Replication console when it comes to editing a job, so experienced Veeam Administrators won't have any issue adapting.
Because the Enterprise Manager interface is so intuitive and easy to use, even operations teams can come up to speed quickly and easily.
Support for NAS Backup Jobs in Veeam v10
One thing Veeam is really good at is integrating new features across Veeam Availability Suite. In Veeam v10, NAS backup support was greatly enhanced, and you can even manage NAS Backup jobs from Enterprise Manager.
From the Jobs view, you can view your NAS backup jobs, and even run them.
If you click on Success, you are greeted with the details of your backup job, and can get details on each job session, just like you would in the Backup & Replication console.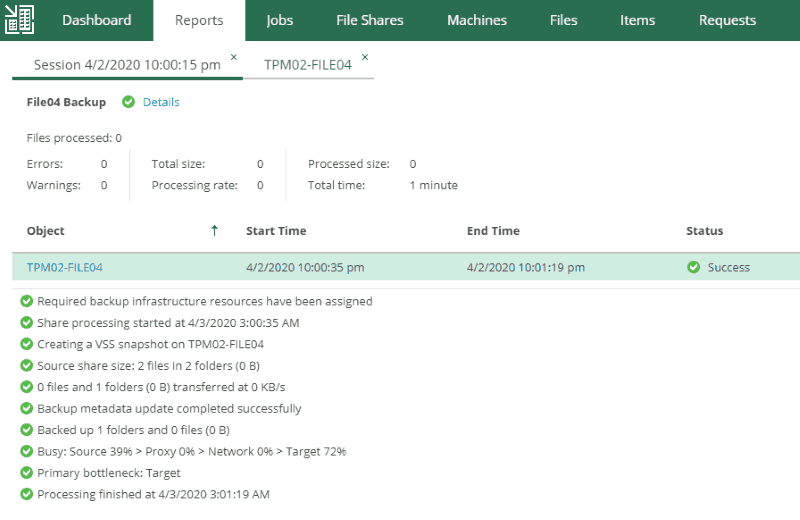 When it comes to restores, you have two restore options with Veeam Enterprise Manger. You can restore a file or multiple files to the original location, or you can download a file directly to your desktop.

This is really handy for Operations teams who may get requests for just a single file restore.
A Quick Tour of Veeam Enterprise Manager v10 with NAS Backup Support
I've put together a quick video to show you an introduction to Veeam Enterprise Manager's dashboard and some of the job-based functionality.
Of course, this video wouldn't be complete with showing you how easy it is to restore a NAS backup file since NAS Backup is after all one of my favorite Veeam v10 features.
Are You Using Veeam Backup Enterprise Manager?
Are you using Veeam Backup Enterprise Manager?
I hope so, and if not, I hope you will give it a try. Enterprise Manager really does add a whole new level of simplicity to your Veeam management experience, and can help you delegate common activities to operations teams, or even end users!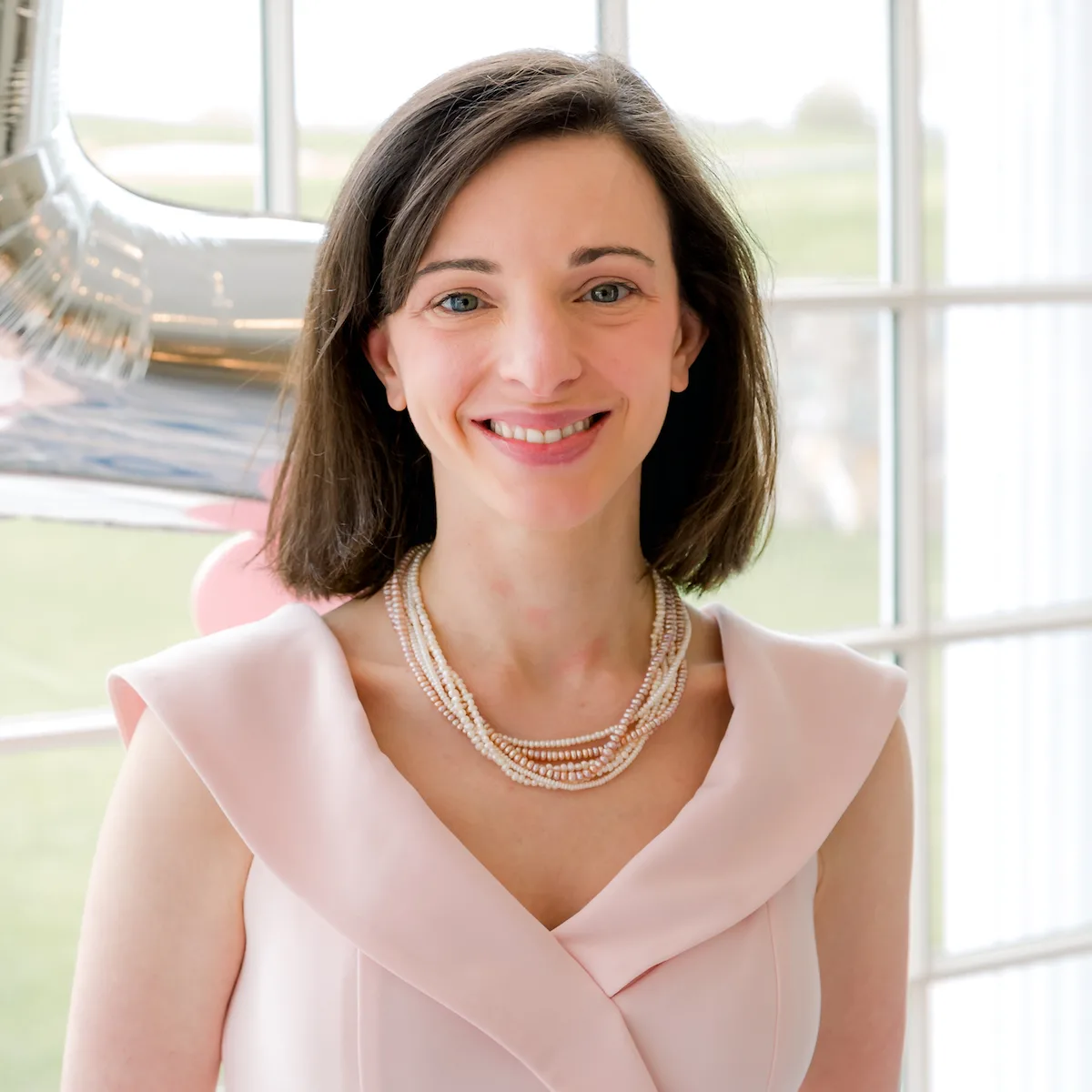 Melissa is an Independent Technology Analyst & Content Creator, focused on IT infrastructure and information security. She is a VMware Certified Design Expert (VCDX-236) and has spent her career focused on the full IT infrastructure stack.