Veeam recently released Veeam Backup for Microsoft Azure, the solution for protecting cloud native workloads in Microsoft Azure. You can deploy it from the Azure Marketplace and start protecting cloud native workloads for free today!
Now, I want to to take a look at my favorite features of this brand new product.
Veeam Backup for Microsoft Azure is Easy to Use
My foray into the cloud world started because of this new product. Before working with Veeam Backup for Microsoft Azure, I really hadn't done much with Azure at all. The best part of this product? It couldn't be easier to use.
This is great for customers who are new to Veeam or new to Azure. After deploying the appliance from the Azure marketplace, you can be protecting your cloud native workloads with just a few simple steps.
Connect your azure account, and add a storage account with a container you would like to use for your repository and you are good to go.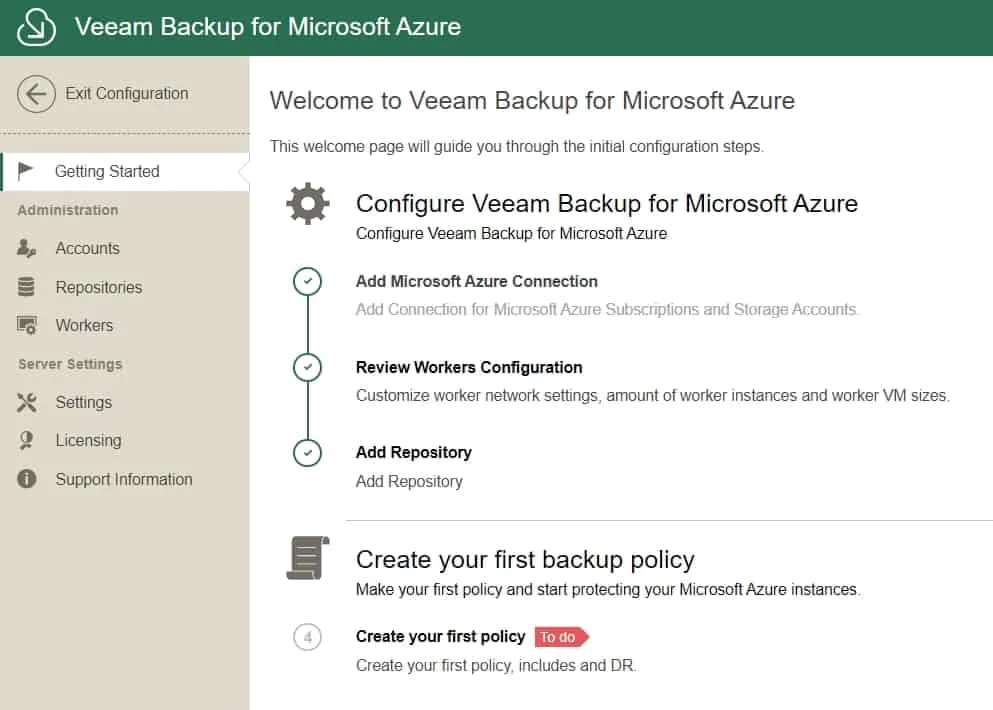 From there, you just need to create a new policy to protect your workloads. You can get very granular with your policy by protecting workloads at multiple levels: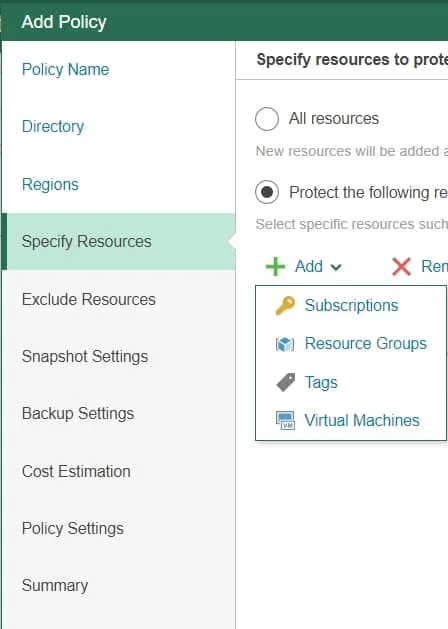 You can also exclude items to protect, for example if you were protecting a subscription and didn't want to cover everything.
No Surprise Azure Bills
As many like to say, the cloud is not a charity. Many of us have been burned by surprise cloud bills, and when we start thinking about how much it costs to protect these workloads, it is easy to get nervous about the cost.
Wouldn't it be nice to know how much these workload backups are going to cost up front?
You can, with Veeam Backup for Azure.
As part of the new policy creation wizard, Veeam Backup for Microsoft Azure estimates how much your backups and snapshots are going to cost you.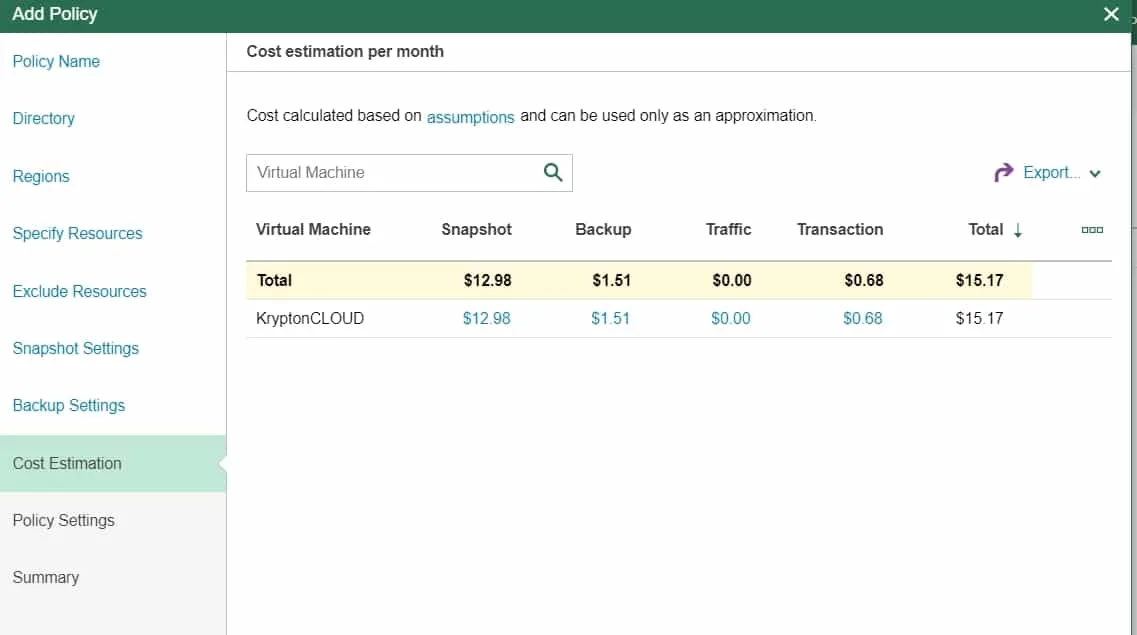 Less expensive than you thought? Great! A bit too much to take? You can vary your policy settings to reduce the cost.
This is a huge game changer when it comes to cloud native backup.
Veeam also isn't going to charge you a cloud tax.
There's a completely FREE version of Veeam Backup for Azure that lets you protect up to 10 instances.
If you need to protect more than 10 cloud virtual machines, you can also bring your own Veeam license to Azure, or simply purchase Veeam Backup for Azure from the Marketplace as a stand alone product.
With this simple licensing model and the built in cloud cost estimations, you won't be in for any surprises.
Migrate Back From the Cloud with Veeam Backup & Replicaiton v10
Let's face it, sometimes we put things in the cloud and it just doesn't work out. Or, we may want to test something in our datacenter with virtual machines that were created in the cloud.
Veeam Backup & Replication's v10 allows you to just this with the External Repository.
Simply add your Azure container to the Veeam Backup & Replication Console, and you can have your cloud native VMs running in your datacenter in minutes.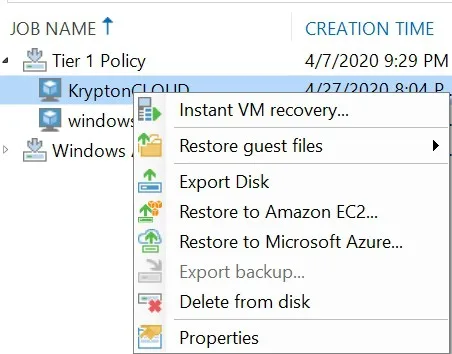 I do mean minutes, since as you can see there is the option for Instant VM recovery!
Speaking of Veeam Backup & Replication v10, we can't leave out my good friend Veeam ONE v10.
You can easily check on your External Repositories in Veeam ONE's Data Protection View, and quickly find out information about it.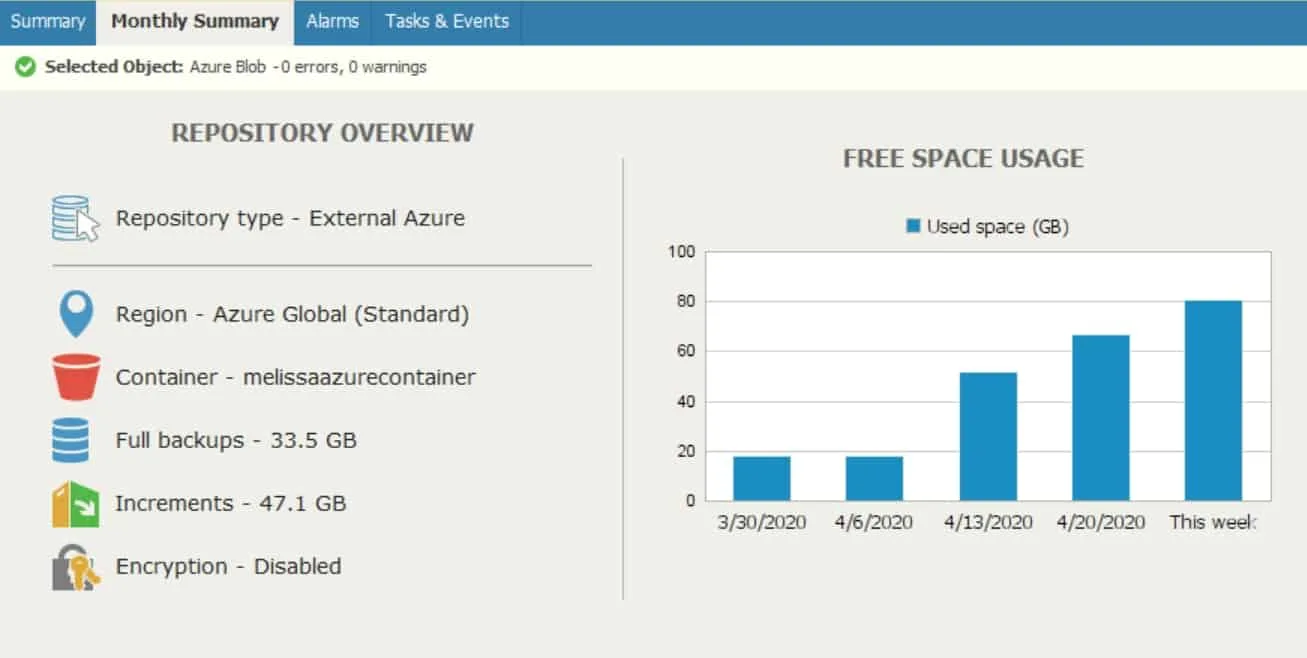 One thing I really like is the monthly view, where you can view your repository consumption over time.
Want to get a closer look at some of these amazing features? Don't miss the video walkthrough I made on Veeam Backup for Azure:
Even More Veeam Backup for Azure Features
These are just a few of my favorite Veeam Backup for Azure features, but there are plenty more.
You can learn more about the product from the Veeam Website, or take a read through the helpful product documentation. Don't miss the RESTful API reference either!
Veeam Backup for Microsoft Azure makes it simple to protect your Azure native workloads, whether you are new to the cloud, new to Veeam, or already an expert in both areas. You can deploy it in the Azure marketplace right now to see for yourself!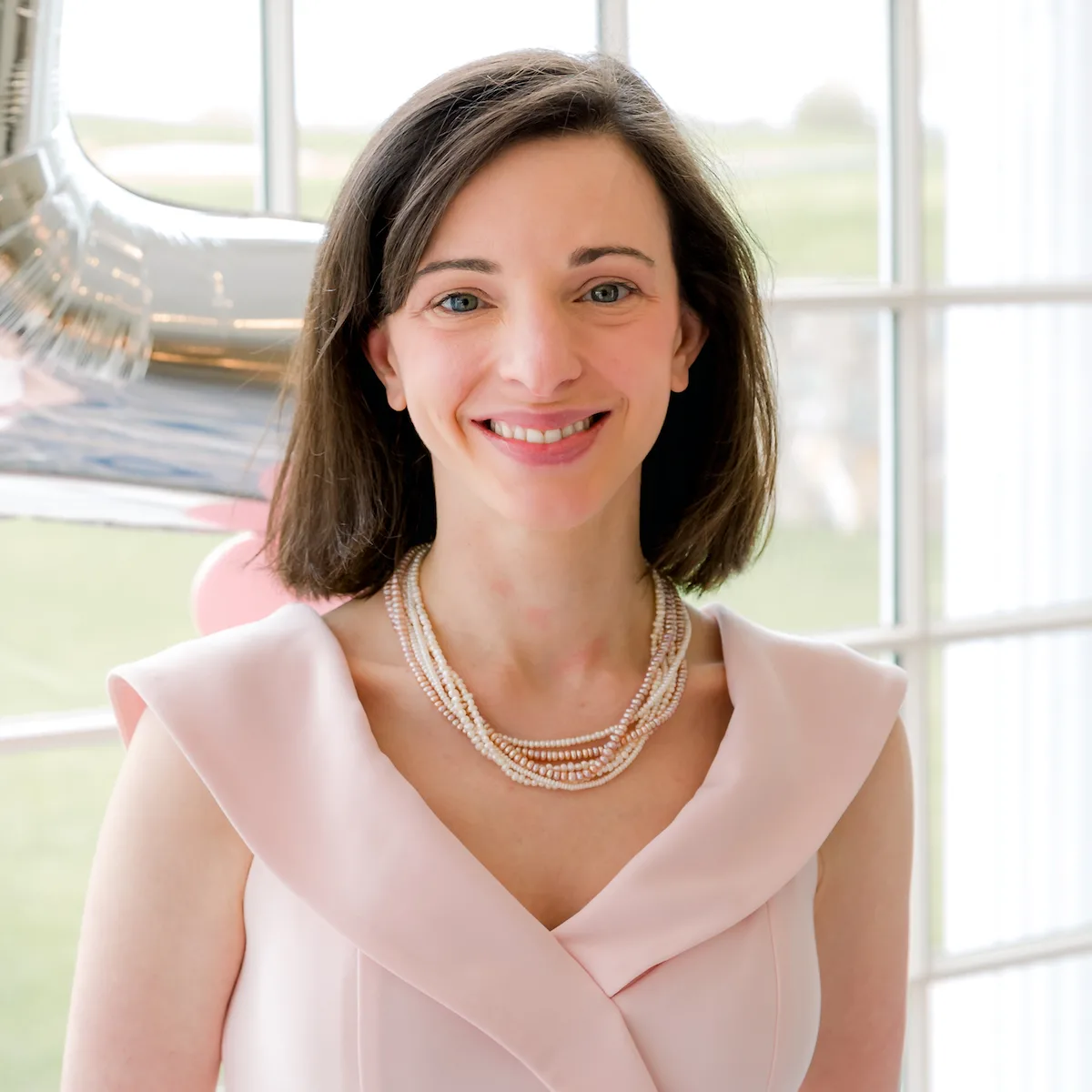 Melissa is an Independent Technology Analyst & Content Creator, focused on IT infrastructure and information security. She is a VMware Certified Design Expert (VCDX-236) and has spent her career focused on the full IT infrastructure stack.